Project Rugby is a joint initiative between Premiership Rugby and England Rugby that aims to deliver rugby provision to black, Asian and minority ethnic, low socio-economic background and special educational needs and disability groups. 
On Friday May 18, Project Rugby held a mixed-ability festival of rugby at The Stoop in partnership with Harlequins to give rugby fans from non-typical rugby backgrounds a chance to play under the lights of the famous venue.
The day was the brainchild of Harlequins Foundation coach Matt Williams and head of rugby at St Philips School in Chessington, Richard Murr.
Murr said: "It started with the all-schools programme at our school and Matt from Quins came in to talk to us about working with people with special educational needs.
"He said the best way you guys can learn is by actually doing. Come and do some coaching.
"I thought it would be a great idea to host a mini-tournament at our school – which I then said jokingly let's do it at The Stoop and Matt then said, 'Why not!'."
The development of the festival is testament to the growing awareness in the sport of the need to train and employ highly skilled coaches to develop the non-mainstream game.
One of the main challenges Project Rugby coaches face are barriers to learning which are coupled with the groups they serve, and as a result a key skill for these coaches is being able to overcome them.
BAME (Black Asian and minority ethnic) and LSEB (low socio-economic background) groups present barriers as a result of the relative lack of opportunities afforded to them.
Jacques Seneschall, who predominantly works with the BAME and LSEB groups explained how he overcomes the barriers he faces.
He said: "We have a look at them by putting them into a game scenario. A rugby-oriented game, we then let them work it out themselves.
"We let them introduce their own rules. We let them start refereeing it the way they would like to."
For many young people in these groups, ownership of a situation is something they rarely experience.
Offering them a chance to put their own stamp on a situation provides them with an opportunity to express themselves.
For those who show excellent aptitude to the game, there is a chance to join Project 15s, a team which aims to play against the prestigious likes of Dulwich College which would put some veneer on the challenge to the idea that rugby is a game purely for the privileged.
Seneschall said: "We then invite the players who are showing good attitude and aptitude for the game.
"We then say to them 'there is opportunities to play. We've noticed your potential, it's time for you to start noticing your potential'.
"We attempt to understand how they think. That is what I think Quins, in particular, are good at getting to – working out what is the best course of action for individual kids.
"We want to challenge that idea that they cannot be part of a team as well."
Providing provision for the SEND (special educational needs and disability) groups taking part in Project Rugby is a completely different challenge.
Matt Williams believes the perception that rugby is for people of a certain aptitude limits opportunities for people with SEND to play the sport.
He said: "There is a perception of rugby, that it is only for the talented and mainstream society.
"That is something we have been working on changing by using days like this to give the guys an introduction to the sport and show them that it doesn't have to be what you see on the telly.
"It doesn't have to be the 6'5", 18-stoners crashing into each other. It can be a sport for everybody."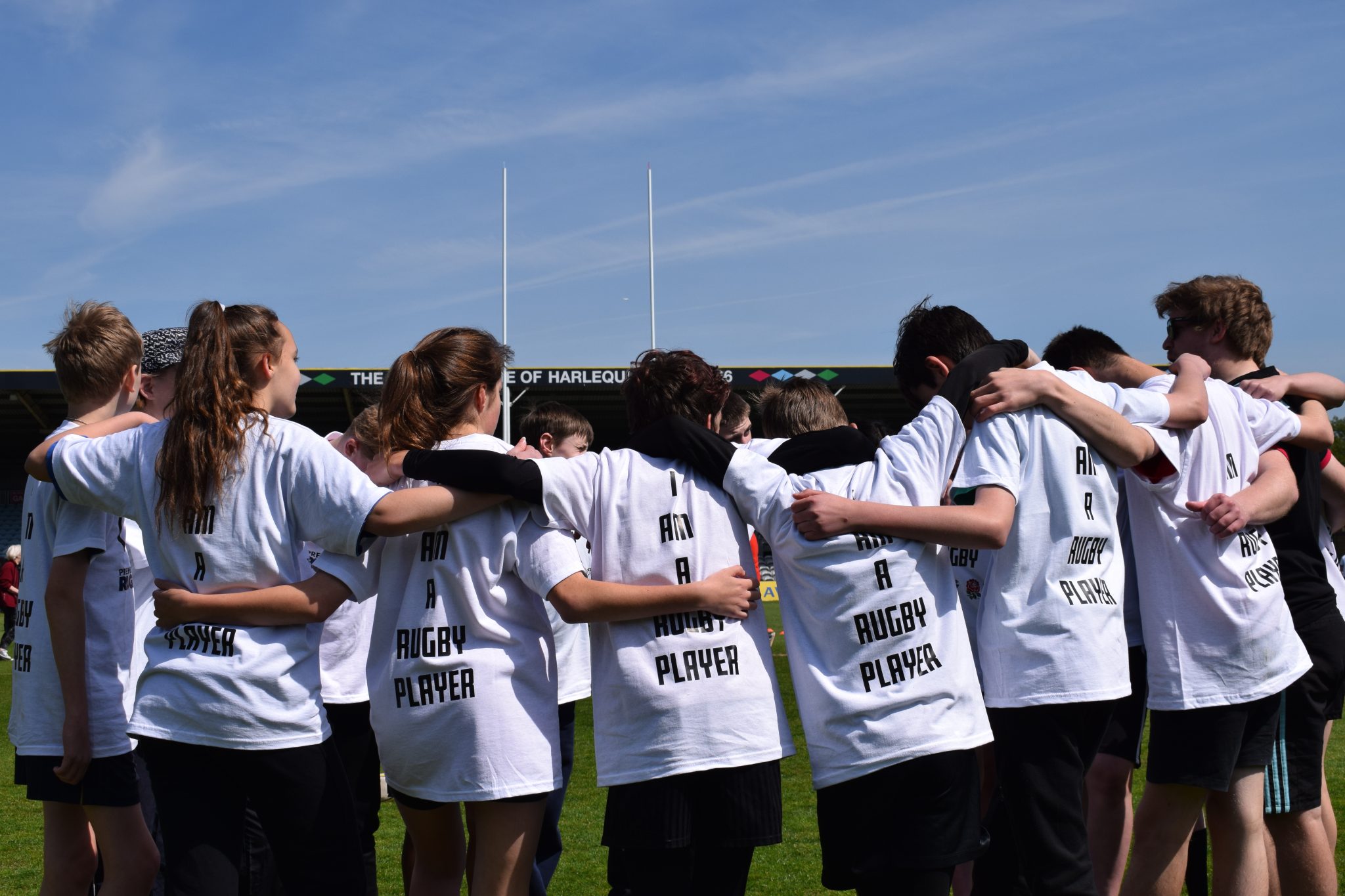 In order to provide provision to SEND participants, barriers are overcome in an even more thorough and inventive way and these barriers start before the day has eve begun.
For example, people with learning difficulties and/or Autism can find unfamiliar environments overwhelming.
Williams explained: "We made this venue as familiar as possible by filming a video tour of the stadium done.
"As soon as these guys got off the bus this morning they were already familiar with where they were going.
"This took away that initial anxiety of coming to a big venue like this which can be quite intimidating."
To create a bespoke provision for all participants, Williams and Murr run mixed-ability sessions where they can alter a game to suit the needs of all involved.
Williams explained: "The good thing about mixed-ability rugby is that we can adapt and play with the rules to make sure that everybody that is here is involved.
"So, if you have got a fully grown adult but you've also got a 12-year-old, you can adapt the rules to make sure that it is safe and fun for everyone."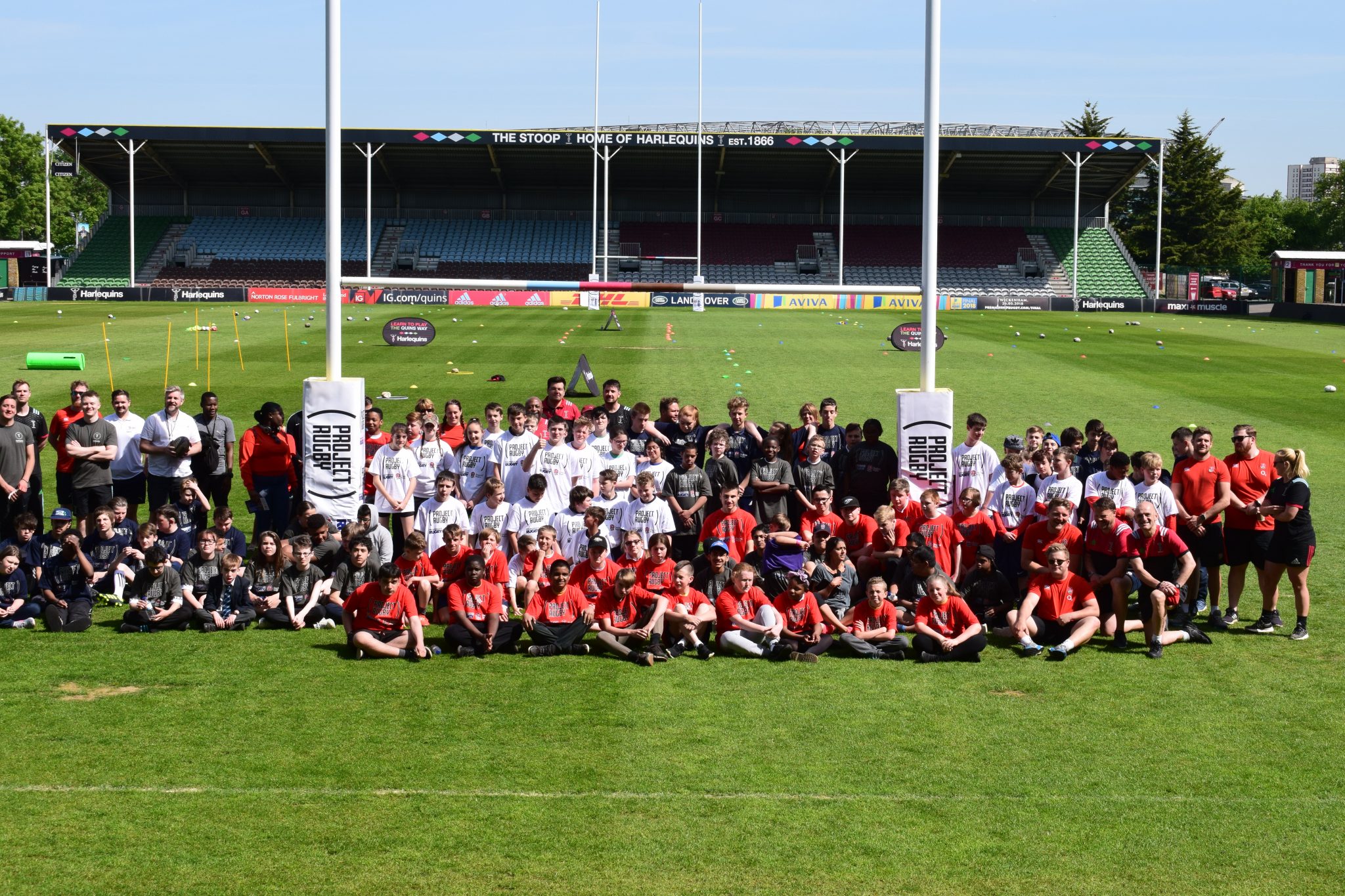 With the general success of football providing provision for SEND groups to play, and the increasing success of the English disability cricketing provisions as well as county and national set-ups, there is a vacuum to be filled for the many rugby fans with special educational needs and disabilities.
Since Murr had to stop playing due to injury, he has focused on providing opportunities for others to play, and as a teacher of seven years and the Head of Rugby at his school, he has been able to implement the morals of rugby which have shaped him throughout his school.
He said: "In our school, we follow the core values of rugby. That is across the whole school – it is in maths lessons, in English lessons and we use rugby to benefit all these subjects.
"Elsewhere, there is a huge focus on football and cricket and not enough about rugby – being a rugby fan and a Harlequins fan myself, today has been absolutely magical."
For all three, the festival is another victory for those trying to champion the fight to provide rugby provision to underprivileged groups in society.