A world champion powerboater, a model and a celebrity British adventurer will be ramping up the speeds in boats around Ireland's Atlantic coastline next summer after the Emerald Isle was formally awarded the Venture Cup on Friday.
With its roots tracing back to the early 1900s, the Venture Cup is the longest, toughest and most prestigious powerboat race in the world.
Fans of the sport will be treated to seven days of high-octane racing as 25 teams do battle on the waves, starting from Cork Harbour on Sunday June 12 and concluding in Dublin a week later.
Those teams include the much-fancied Vector Martini outfit, lead by world champion Peter Dredge, and who can boast model David Gandy and Bruno Senna – the nephew of the late three-time Formula One world champion Aryton – among their ranks.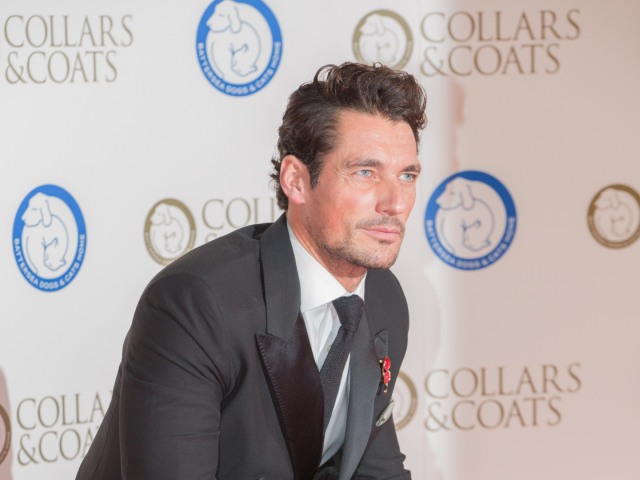 SPEEDY: David Gandy is training to take part in the Ventures Cup
British adventurer Bear Grylls will also be involved in the race, as well as 18-year-old Adam Brennan, son of Irish hotelier and television personality Francis and technical director Dredge was predicting a close battle.
"The Venture Cup is an exciting thing; it's over 100 years old," said the Englishman who was appearing at a special ceremony at London's Irish Embassy on Friday where the sport's global governing body – the Union International Motonautique – formally awarded the 2016 Venture Cup to Ireland.
"It's a really beautiful, prestigious trophy and we're really looking forward to competing and trying to get our hands on it.
"Very often it's perceived that whoever has got the biggest engine gets the fastest time and wins.
"This won't be like that. It's a marathon of several days so it's going to be people preparing themselves to run day after day which is a different mentality to just having a race over one day.
"We're very lucky that we've got interest from a number of very high profile people. David Gandy is going through our training process at the moment and he's really up for it.
"I'm really excited about the idea of racing around Ireland, I really can't wait."
The crews will be competing for two honours over the race, with the winning team claiming the Venture Cup, which can be traced back to 1908 and the American Vanderbilt family.
While the winning nation will also be presented with the British International Harmsworth Trophy – the world's first and most prestigious powerboating trophy dating back to 1903 and widely recognised as the equivalent of sailing's America's Cup.
The progress of the teams will also be able to be tracked from around the world through a special app.
Aidan Foley, event director for the Venture Cup, said: "We're really excited for the Venture Cup, and to see the Union International Motonautique award it to Ireland.
"These guys are going on an adventure, an odyssey, so there couldn't be a better name and competition than the Venture Cup.
"Imagine the Monaco Grand Prix where you've got Sebastian Vettel on pole position and then a guy next to him in something that's partly made out of wood and that was conceived in a pub and built in a shed. That doesn't happen.
"But, in this race, some will be multi-million pound entries while others will be five guys who have built a boat.
"And there's no reason why the guys who are doing it out of a garage can't do as well as the big guys, because the ocean is a great leveler."
It's not just the racing on the water which is set to draw in the crowds either with a number of land-based public festivals planned right along the course in Cork, Dingle, Galway, Killybegs, Belfast and Dublin.
Venture Cup's commercial director Stuart Walker said: "Taking advice from Dublin and Cork they are talking about a million people plus turning out for this event.
"Bearing in mind where we are travelling in between the start and finish, the wealth that it is going to bring in terms of tourism and income to Ireland is quite enormous.
"The British marine sector turns over almost £3 billion annually in the UK alone and we see the Venture Cup has being able to add to that.
"Ireland is a wonderful place to sail around. Nobody knows what the waves are going to throw up, it's a little bit like a mini Tour de France and what a wonderful place to hold a race.
"There's no point in going to Ireland unless you have a real party and they will certainly deliver that."