A whole host of celebrity faces showed their support at Battersea Dogs and Cats Home's eighth annual Collars & Coats Gala Ball last week.
The event at Battersea Evolution saw stars walk the red carpet alongside a parade of paw-some canines to raise funds for the charity's work rescuing and re-homing abandoned cats and dogs on Thursday, November 3.
This year's line-up included Battersea ambassadors David Gandy and Dame Jacqueline Wilson, along with supporters of the home, Craig Revel Horwood, Dr Christian Jessen, Harry Hill, Guy Henry, Danielle Bux, Hilary Alexander and Charles Worthington, with music from Sister Sledge.
Dame Jacqueline adopted her dog, Jackson, from Battersea when he was a puppy, and also re-homed two stray cats, Jacob and Lily.
The author has very strong opinions on dog theft, which at present is not a recognised crime in the UK.
"I think it's dreadful, people love dogs, they are literally part of the family and if our dog got stolen it would be such a tragedy," she said.
"I feel that there is a real connection and bond, it's like saying 'oh you've had your baby stolen, never mind!'"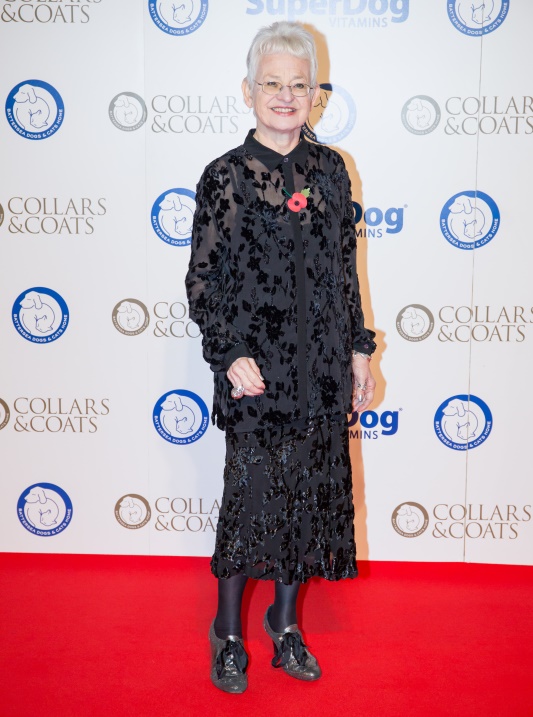 PROUD AMBASSADOR: Dame Jacqueline attends the ball every year
Strictly star Revel Horwood also emphasised his views on the matter.
He said: "People shouldn't go round stealing dogs anyway, but every dog should be chipped and then you've got a much bigger hope of finding the dog.
"Thieves should absolutely be prosecuted and put in prison for it."
He also highlighted the necessity of supporting Battersea Cats and Dogs Home.
He said: "They have a limited supply of money and they need funding all the time.
"They really have to spend a lot just to look after just one dog let alone 50-100 dogs, each kennel costs £3000 – that's why these charitable events and getting people aware is really important, but they do a fantastic job and that's why I support them.
"They really go through people's lifestyles and what they need and make sure that that person is right for that particular dog."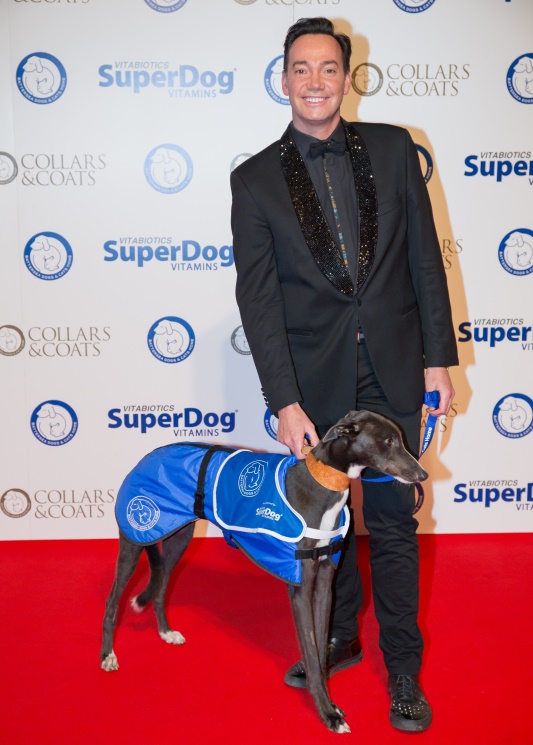 FAB-U-LOUS: Revel Horwood  with his four-legged friend
Dogs lined the red carpet to welcome the guests, tails wagging as they lapped up the attention from the stars.
"It's such a good night and it's such an important cause," said Dr Christian.
"It's a very important event to raise funds for the dogs and cats at the home.
"I really like to do something for creatures who need us and who, let's face it, we don't always treat so well in all parts of the world."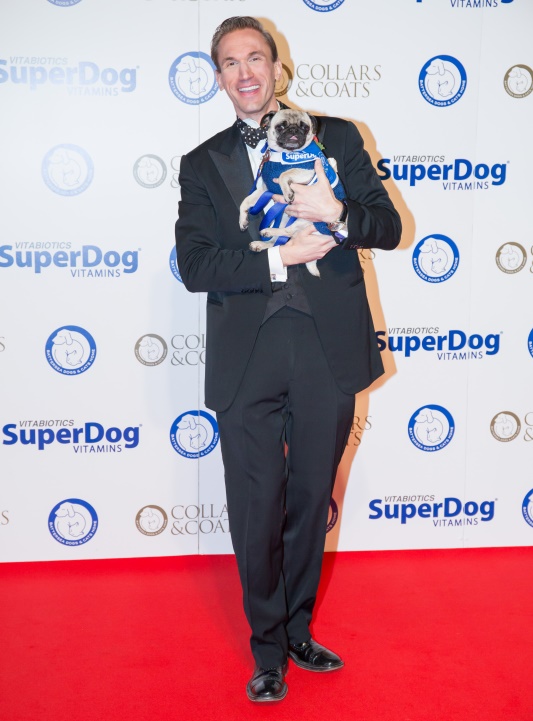 A-PAW-ABLE: Dr Christian and his pug-able pal
When asked what she say to her dog if she was granted the ability to communicate with him for 30 mins, Dame Jacqueline wanted to know how her puppy ended up at Battersea Dogs and Cats Home.
"I would say, Jackson what happened to you when you were a puppy?" she said.
"When I got him from Battersea, he was very tiny and he must have had brothers and sisters but nobody knows what happened to them, he was tied up to some fence in Croydon somewhere and I would like to know exactly what happened to him originally.
"If he was naughty now, that would probably make me forgive him, because he did have a hard start in life!"
Comedian Hill has two Jack Russell poodle crosses, who he regrets were not adopted from the home.
"We have two dogs and we live in Battersea so it's the same thing," said Hill, ever the comedian.
"I have thought about adopting but we never did it – to be honest it's not really my decision, it's my wife's, she's the main dog lover/buyer, she tells me we're going to get another dog and I go along with it."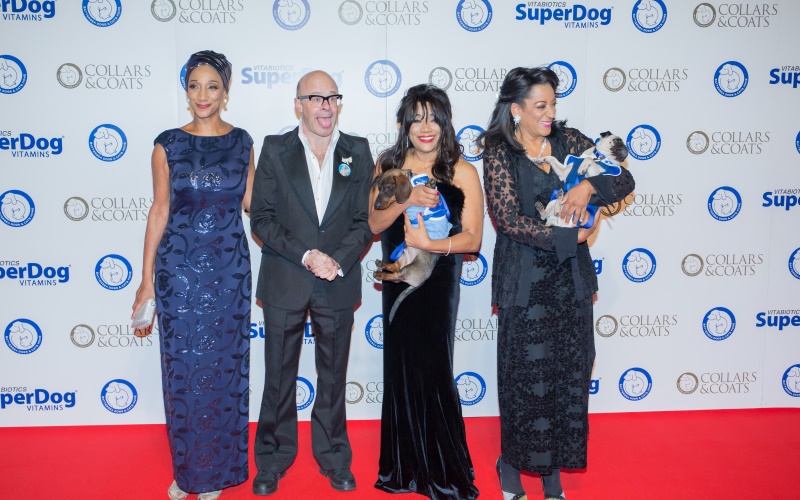 PAW-SOME: Harry Hill and Sister Sledge
Once inside, stars were treated to a performance from disco legends Sister Sledge along with Britain's Got Talent gymnastics troupe Spellbound.
Battersea's chief executive Claire Horton said: "The Collars & Coats Gala Ball is a truly unique event, celebrating our animals and raising money to care for the 8,000 dogs and cats that come through our gates, abandoned and terrified each year.
"Once again, we're thrilled that so many supporters and friends of Battersea Dogs & Cats Home gave so generously of their time to make the event so successful.''
It costs Battersea more than £10 million to care for its dogs and cats every year with no government funding, and the gala ball is held to raise awareness of the work the charity does every day to offer a second chance to thousands of animals.
Last year more than 8,000 dogs and cats needed Battersea's care and attention to help find them the best possible new homes.
Battersea cares for an average of 300 dogs and 220 cats across its three centres at any one time.
For further information on Battersea Dogs & Cats Home and to pledge donations, please visit www.battersea.org.uk or call 0207 627 7883.