A personal trainer from Chelsea has been selected to shadow Tim Peake as the astronaut runs the London Marathon in space this weekend.
Tyrone Brennand, 29, will join more than 37,000 other runners as he sets off from Greenwich on the famous course at 10am on Sunday 24 April.
Meanwhile, Tim will be attempting the 26.2-mile race on a treadmill aboard the International Space Station watching a video link of the route, to help raise awareness for The Prince's Trust youth charity.
As the charity's Young Ambassador, Tyrone is running as part of #TeamAstronaut — who are fundraising for the Trust — alongside members of the European Astronaut Centre.
He was chosen to act as a link between the race on the streets and Tim's race in the stars.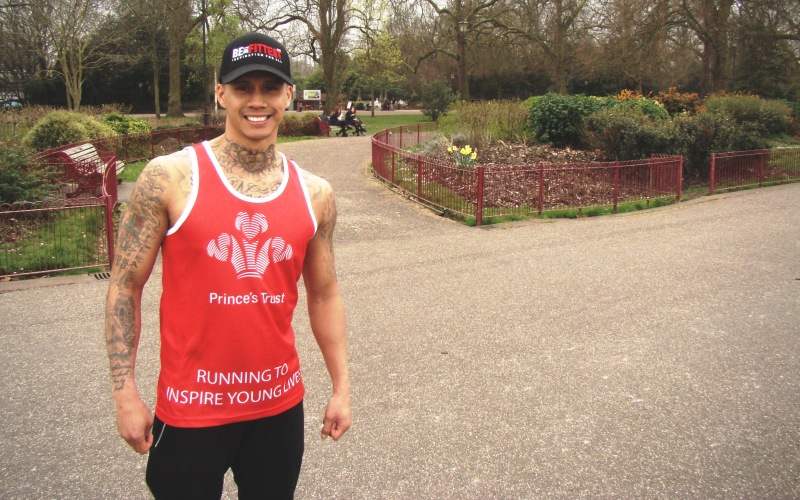 STAR MAN: Tyronne is Tim's man on the ground 
Tyrone said: "I am really excited to be running as Tim Peake's shadow runner.
"I am very grateful to Tim for choosing to raise awareness for The Prince's Trust, a charity which has helped me so much.
"They transformed my life, helped me to feed my family and do something that I love.
"Opportunities like these are once in a lifetime, and it's all down to The Prince's Trust."
It has been a busy time for Tyrone, who appeared on reality TV show Made in Chelsea last week and whose second baby girl Olivia-Rae was born just two weeks ago.
Nevertheless, the fitness guru is aiming for an impressive time of three-and-a-half to four hours in the marathon.
"Long distance has never been my forte, but for The Prince's Trust it's something I'm happy to do," he said.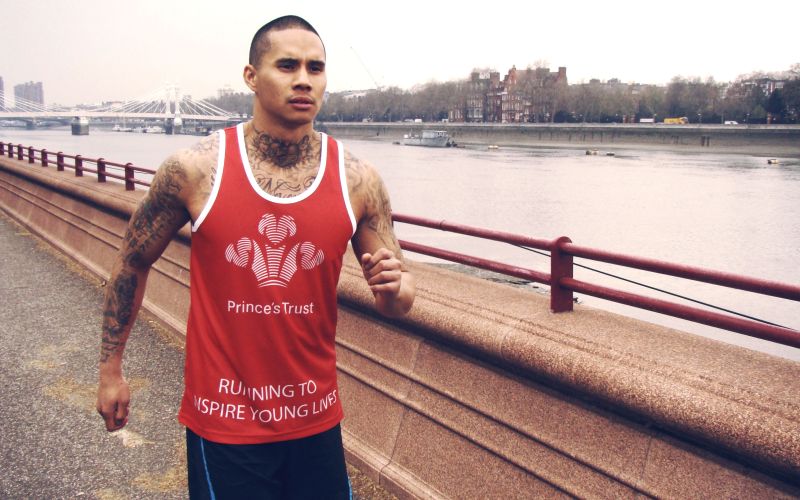 REACHING FOR THE STARS: Tyronne is embracing this once in a lifetime opportunity 
After growing up with his mum and sister and doing well at school, Tyrone went off the rails during his college years.
When his family moved out, he found himself living alone without guidance or direction.
Jobless and with a daughter on the way — Taleah-Jasmine, who is now three — he realised something had to change, so he approached The Prince's Trust with an idea for a fitness business.
The Trust helped him get the start-up running and now Tyrone's Be The Fittest company is thriving, with his clients including Made in Chelsea's Binky Felstead and his fitness techniques used by model David Gandy.
Tim is also an ambassador for The Prince's Trust, which is celebrating 40 years of helping disadvantaged young people get their lives back on track this year.
He said: "What The Prince's Trust does really ties in to the values I strongly believe in.
"I was very fortunate when I was young to have many opportunities — I was able to fulfil my ambitions.
"I am acutely aware that many other people do not have these opportunities, and what The Prince's Trust does in helping disadvantaged young people to make the most of their lives and to fulfil their ambitions is something that I really feel strongly about."
Everyone's favourite astronaut has even recorded a good luck message all the way from the International Space Station for the #TeamAstronaut runners.
https://www.youtube.com/watch?v=aR4U1iA_LYM
For more details about Tyrone's fitness company, visit http://www.bethefittest.co.uk/.
Image courtesy of The Princes Trust, with thanks