A reimagined Tube map with historical Black African and Caribbean figures was released earlier this October to celebrate Black History Month.
The map, created through a collaboration between Transport for London (TfL) and the Black Cultural Archives (BCA), features 272 Black British figures, venues, and organisations spanning a 400-year History.
Each line has been assigned a different focus, for example, the Metropolitan Line is the Medic Line, the Central Line represents the Arts, and the Circle Line, Black Georgians.
Figures replacing station names include William Brown (in place of Barons Court on the Trailblazer (District) Line), who was the first Black woman, and reportedly first woman to have joined the British Navy, by disguising herself at a time when only men could join.
In 1815, the Times paper described her as serving for over 11 years.
In more recent history, in place of Canada Water, on the LGBTQ+ Line (Jubilee Line) is Justin Fashanu, the world's first professional footballer to come out as gay.
Fashanu, who was forced out and faced heavy discrimination in the media, was the first Black footballer to be bought for £1m.
Last October marked 30 years since his coming out. He killed himself in 1998.
Arike Oke, BCA's Managing Director said: "London's Black history is deeply embedded in its streets and neighbourhoods.
"We're delighted as part of our 40th-anniversary celebrations to use this opportunity to share new and old stories about Black history with Londoners and visitors to London."
The Brixton-based BCA has played a part in Black British History, so it also has a place on the Literary Line in place of Brixton station (Victoria Line).
Mayor of London, Sadiq Khan, said: "This clever adaptation of TfL's recognisable Tube map presents a wealth of information and history about the accomplishments of Black people in Britain in a fun and creative way."
The map doesn't only focus on Londoners, but Black Britons all over the United Kingdom.
For example, in the place of Upminster (District Line) is naturalist John Edmonstone of Edinburgh University.
Born in a part of the British West Indies (modern-day Guyana) and enslaved on a plantation, he was hired as a private taxidermy tutor by young mentee Charles Darwin, who developed the theory of evolution.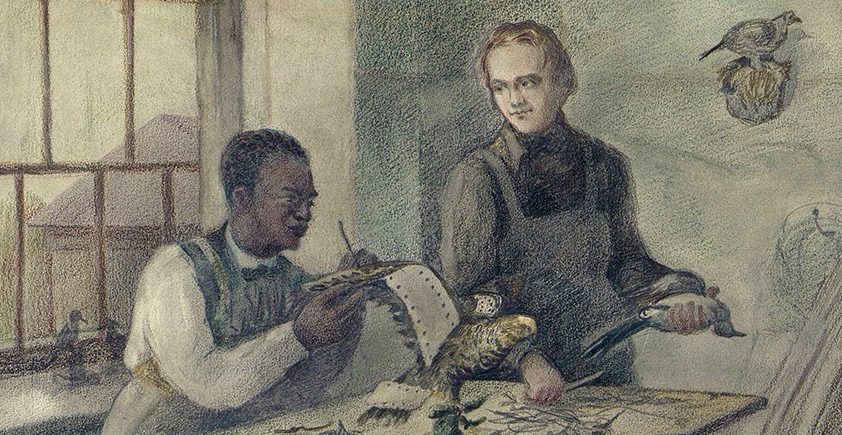 South West Londoner spoke with South London-based historian, Usaama Kawaasa about his thoughts on the map:
Question: How did you feel upon seeing the map for the first time?
Answer: When I first saw it on Twitter I was incredibly impressed. I didn't know there was a Black figure or organisation that could be connected to every tube stop.
Q: Do you believe it could become an important cultural art piece sometime in the future?
A: It has the potential to be, if not nationally, at the very least, across London. I don't think it's going to reach that status on its own, more things have to happen for it to stay in the minds of people who pass through the city. From now on, every time I pass through a tube stop I'll have at the back of my mind that each one of these locations has a connection to a Black figure in our history.
But, going beyond that: why don't we put a plaque at each of these tube stops with a name and the story of these figures? Looking at it, I can see a lot of figures that I've never heard of, and of course, I've got to do a lot of my own research now to find out how these figures are connected to these locations. But I'd like people who won't be doing the amount of research I will as a historian, to be able to see a plaque at stations.
It would make it accessible and more real for people. And just thinking about it now, you can even do Black History Tube map tours! And that's exciting!
Q: Are there any favourite figures on the map you'd like to talk about?
A: Yes, But I want to go before Bernie Grant. One figure I only found out about early last year is John Archer [in place of Battersea Power Station], who moved to the UK from Barbados. In the early 20th century he entered politics at a time in which, as far as I'm aware, people who looked like him weren't involved in politics. He ended up being elected mayor of the Metropolitan Borough of Battersea – the first Black person in Britain to rise to that position. Not only did he do that, he successfully fought for a minimum wage for council employees. When he died he was deputy leader of Battersea Council. It's remarkable.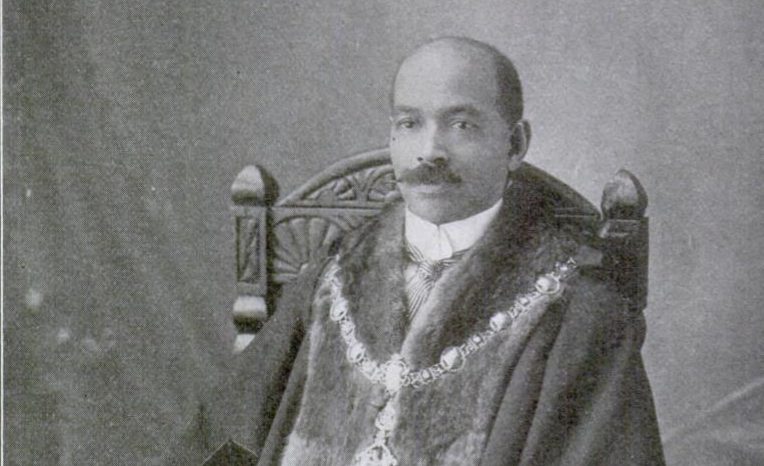 Another figure, beyond politics, is Dr. Harold Moody, who again is someone I only recently came across. He came over to the UK and was interested in healthcare. He was told he wouldn't be able to transpire to be a doctor because nobody would take him on. He decided, instead of going for a lower position, to set up his own practice in Peckham. Beyond that, he was quite active in mobilising other Black people to champaign the issues we were facing at the time.
It's stories like that of people who were told no, and instead of giving up found another way. That is really moving, and I'm glad he's on the map as well.
Q. Moving away from the BCA Tube map: why do you believe it's important to celebrate Black History Month?
The way I see Black history is that it's an integral part of British history. While I appreciate the fact that there is a month dedicated to recognising and celebrating our history, our heritage, and what we've contributed to this country, I also think it promotes the false narrative that Black history exists in isolation. When actually, Black history is woven into British History. If you take out people from a Black background, a lot of things that ended up happening in Britain would not have happened.
You can read more about the figures on the map here.