A Clapham globetrotter who discovered the joy of solo travelling at nearly 50 has set up an online community encouraging others do the same.
You may have read the Elizabeth Gilbert book or seen the film, but more people than ever are 'Eat Pray Loving' their way around the world.
Deborah Ives, 58, is taking the taboo out of solo travel and has been doing so for the last nine years.
She said: "I ended up going through a very unexpected divorce at the age of 49 and at the time I had planned a trip of a lifetime with my ex-husband to Malaysia.
"When my husband left, and it was obvious that he wasn't coming back, I thought, 'Sod this I am not going to lose this holiday,' and I went on my own."
This once-in-a-lifetime trip included trekking through the jungles of Borneo and diving off the coast of Malaysia. Deborah did not want to pass on this trip and break her travel habit.
"I had almost three weeks away, lots of adventure and scary moments, it ended up being a fantastic trip. It made me think that travelling solo isn't such a bad idea," she said.
On her return, Deborah noticed an extreme lack of holidays catered to her new solo travel lifestyle and to others like her who had found travel later in life.
The millennial generation are often referred to as the ones who 'can be whoever they want to be' and are more likely to have portfolio careers and travel but Deborah is breaking that mold.
"It can't just be me, there must be other ladies coming at travel later in life whether it's because of divorce, widowed, empty nesters or whatever their situation," she said.
"Those of us who hadn't backpacked around the world in our 20s, the more I began to look into it there was so many ladies in the same situation.
"I have a little bit money later in life, I don't want to backpack it or share a room or rough it – I want to do it with a little bit of style even if going on my own."
Separating from her husband in 2008, with a divorce in 2009, Deborah continues to travel solo or occasionally on a group diving holiday.
Setting up her business at the beginning of 2018, she said: "I have learned so much and it's so rewarding, there are so many ladies that do it across the world.
"It is completely selfish, in a good way, we spend so much money on travel it's a shame to be part of a holiday situation that you don't enjoy 100%."
Getting disillusioned by the post she would receive or the online advertising saying over 50s 'just want to go on a cruise or painting holiday', Deborah is positioning herself as the voice for the over-50 solo travelling independent woman.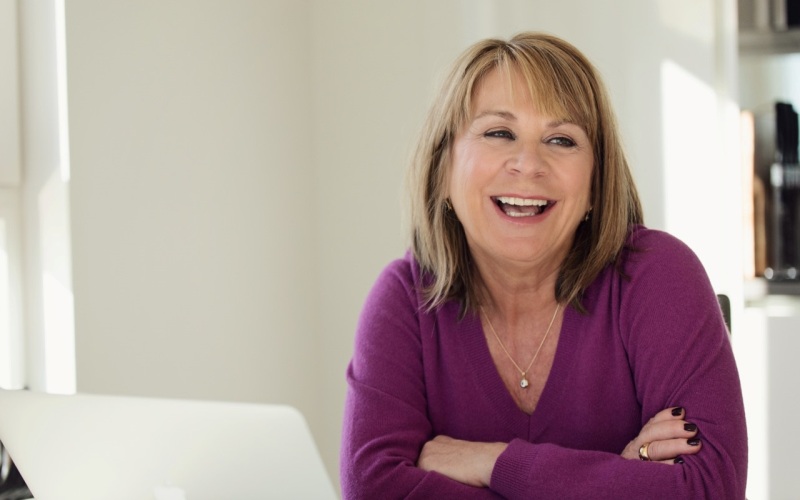 She said: "There are some things you are more nervous about when you are older and when you try to explain it to a travel agent or holiday provider they don't understand it as they have never been in that situation.
"There is nothing worse than getting the wrong hotel, I have done it and been stuck in the outskirts of town not speaking the language and therefore you not being able to leave the hotel.
"Or ending up in a beautiful location but with honeymoon couples as far as the eye can see."
Research conducted across 62,656 single travellers in 2017, by the online travel company 101 Singles, showed that solo female travellers outnumbered males by almost two to one – 67% compared with 37%.
Deborah is slowly building an online community of international solo travellers and provides help and information to many online travel hubs.
With her key demographic not being the most engaged on social media, Deborah is learning new skills in video editing, online marketing and networking to make sure that people who want to travel solo are not left out.
She said: "We want to feel safe and secure, know where we are going and have someone to call in case of an emergency, we want to go to nice places but don't want to be with honeymooners, or with strangers or in remote parts of town.
"I do video blogs on how to choose the best hotels and what to look for when approaching city breaks or even on how to eat alone – that is one thing people tend to get nervous about."
On her solo adventures, one of her funniest memories was in Croatia going to the island of Hvar.
She said: "Having rented a solo boat ride, the 85-year-old driver, with no teeth, couldn't believe his luck when I walked on.
"He serenaded me with Frank Sinatra songs and tried to take me to every nudist beech he could on the boat ride.
"At the end of the day I turned around and he was at the end of the boat completely naked. That was a shock!"
You will be pleased to hear he soon got the picture when Deborah maintained silence and kept her eyes forward and she was swiftly returned to the mainland.
For anyone looking to travel solo later in life, you can find Deborah and her travel solo in style community online here.