A man can be down, but he's never out. It's these words that propel Thomas Palmer as he reaches the halfway mark on his quest to climb Colombia's ten highest mountains within 30 days.
The plucky 29-year-old, who was brought up in Balham, came up with the challenge overnight after coming to a head with his ongoing depression. Without an ounce of mountaineering experience, Thomas planned his route using the somewhat crude calibrations of Google Maps before jetting off to Colombia the very next day. To top it all off, he had yet to invest in a pair of decent walking boots. 
As I speak to Thomas over a groggy line, he confesses he's exhausted but doing well. It's around 2.30pm his time when he rings, and I sense a touch of relief in his voice. He talks of his recent, successful summit of Tolima's 5,215m white-dusted peak – the defining moment that marks the midway point of his ever-so-slightly ludicrous adventure.
But it certainly hasn't been an easy ride. After enduring treacherous nighttime descents, altitude sickness and extreme weather, it's unsurprising to learn that the enormity of the challenge is taking its toll. Speaking of peak number three – Cumbal Volcano – Thomas recalls being forced off the mountain several times owing to punishing rainfall and sub-zero temperatures. 
"Our guide got lost, he couldn't see up or down. It was -10 degrees and we were trapped on the mountain for about 30 minutes. Luckily there were four of us at the time and so we huddled like penguins to keep warm. It was all pretty scary," he said.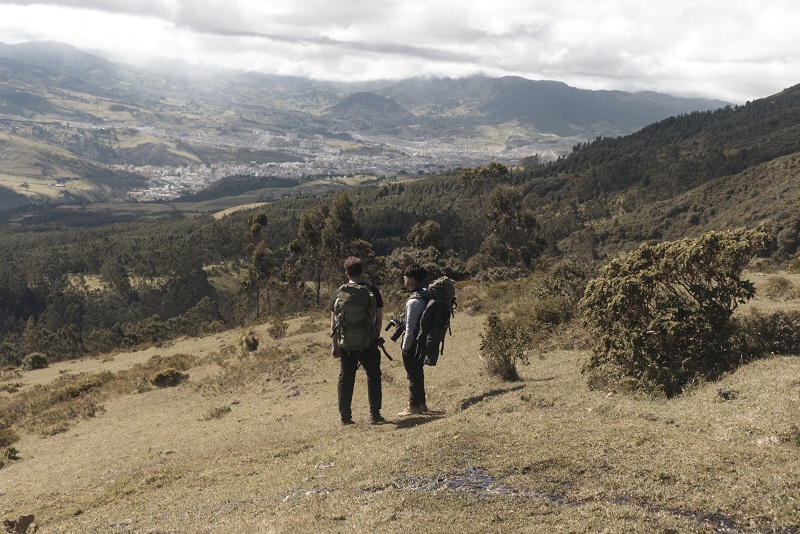 GROWING: Thomas is planning his next expedition which will be even bigger
Another low point saw Thomas battling with sunstroke on day one whilst descending Galeras after eight, testing hours of climbing. But even in moments like these where it might have seemed all too easy to call it a day, Thomas has managed to find solace in the fact that his pain is temporary. 
"It will last for a minute, an hour, a week or even a year, but eventually it will subside and something else will take its place," he said.
"As crazy as this may sound, I almost enjoy pain. You have two options when you have to endure some kind of hardship; you can let it consume your body and mind, or you can use it as an opportunity to grow." 
And it's exactly this mental tenacity that Thomas is so determined to champion. He was 21 when he first visited his GP amid growing concerns over his mental health. Between the ages of 24 and 25, he experienced a wave of depression that lasted six months. Talking therapies helped to some extent, but he noticed it was the physical exercise he was doing that yielded the most positive results.
"When you're depressed, all you want to do is stay indoors, but I feel it's important to force yourself to get outside. Even in London you've got places such as Richmond Park," he said.
Thomas cites Ross Edgley's swimming odyssey around Great Britain as his primary source of inspiration. The immense physical suffering that Ross sustained (we're talking trench foot and giant jellyfish), was enough to convince Thomas that you don't have to be an ultra-athlete or someone brimming with cash in order to experience a life-changing experience such as this. 
It's clear that his objectives are two-fold. On a personal level, Thomas is scrutinising his own sense of self. The stretching solitude that accompanies mountaineering can be a powerful tool in terms of self-reflection. Beyond his own mental health, he tells me how the challenge is moreover a chance to prove that anyone is capable of surpassing their own limiting perceptions of themselves. 
His mother, Marina, said: "What Thomas is doing is testament to the person he his. He obviously went through a difficult period in his life, but I hope his achievements will inspire others to take on challenges they thought may have been impossible."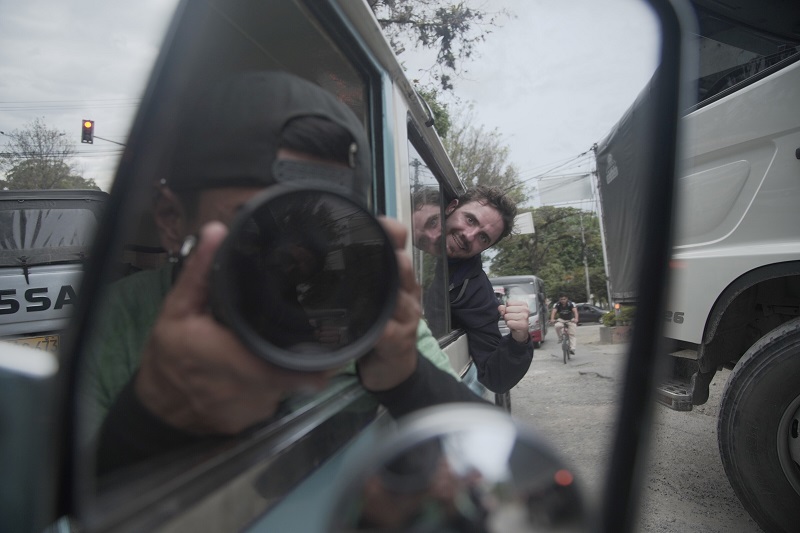 INSPIRING: Thomas is also fundraising to set up his own mental health charity
Alongside the weekly videos and diary entries he's producing in conjunction with his Red Bull Media House sponsorship, Thomas is simultaneously fundraising to set up his own charity in the form of mental health pop-up tents around London. He is hoping Londoners suffering from anxiety and depression will be able to seek refuge and advice from volunteers as and when they need it the most. 
He is evidently buoyed by the prospect of supporting others in need. I ask Thomas whether he has been mulling over new challenge ideas for when his Colombian adventure eventually reaches a close.
"Now that I've nearly done this, I know I can do something else, something bigger."
I press him for details. 
"I've got something in mind, but I can't tell you what it is; it's a world first and it will likely be a six-month or year-long expedition." 
There's a lot to be said for putting one foot in front of the other. And Palmer has proven that with a little bit of self-conviction, the impossible can begin to feel possible. Let's just hope he packs the right footwear this time.