With so many pubs and bars in Battersea jostling to compete for the hearts, and stomachs, of many clientele it's a nervous moment for any new kids on the block.
But it seems that Clapham's Four Thieves, which opened earlier this month, has nothing to fear having managed to entice an entire pub and beer garden full of people out on an otherwise cold, dark and rainy evening.
The onsite brewery and distillery promises fresh lagers, pale ale and 75 different types of gins.
Broadening alcoholic horizons is admirable in such a foodie area, and even those who don't profess to be gin lovers can tantalise their tastebuds with gin flavours ranging from delicate saffron through to the richer smokier flavours associated with bourbons.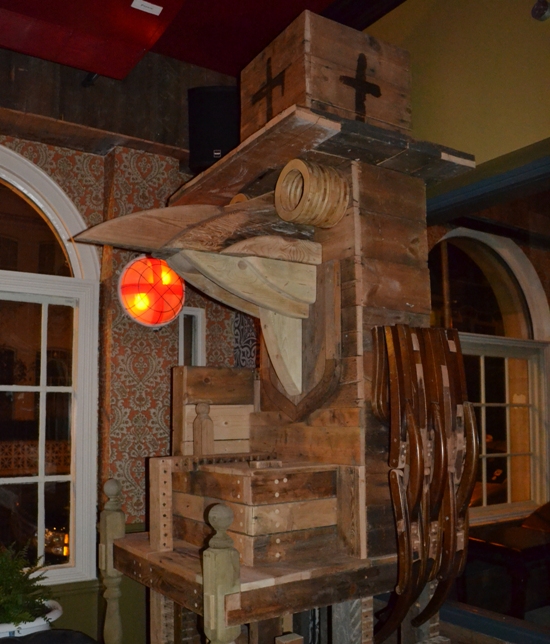 The modern design of exposed brickwork, mismatched photographs, taxidermy and gas mask memorabilia belies the unique connection between the pub's location and name which dates back 650 years.
As the Four Thieves legend goes, four grave robbers escaped a 14th century king's wrath by discovering lavender was a cure for the plague.
Slap bang in the middle of what used to be one of London's lavender fields, the pub has come full circle by installing a rooftop lavender garden in honour of its heritage and to flavour its drinks.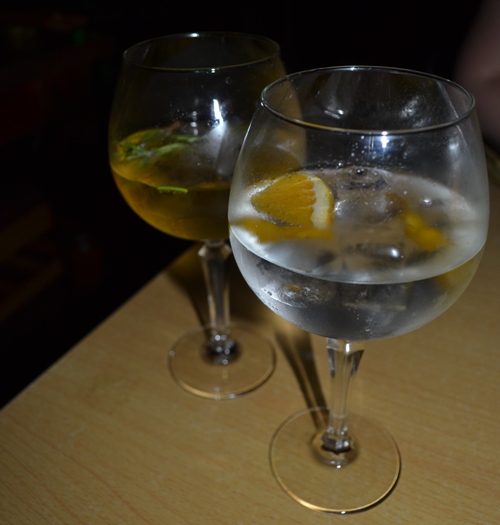 The menu offers an eclectic array of choice including well-loved British classics such as beer battered haddock and chips through to pan Asian-inspired dishes including ceviche of yellowfin tuna with spiced peppers and pea shoots for £16.50 or less.
Under the twinkling fairy lights of the intimate setting we sampled delicious orange-flavoured gin and tonics along with a saffron and rosemary concoction while perusing the menu.
We opted for pork belly and pan-fired squid and salt and pepper squid to start.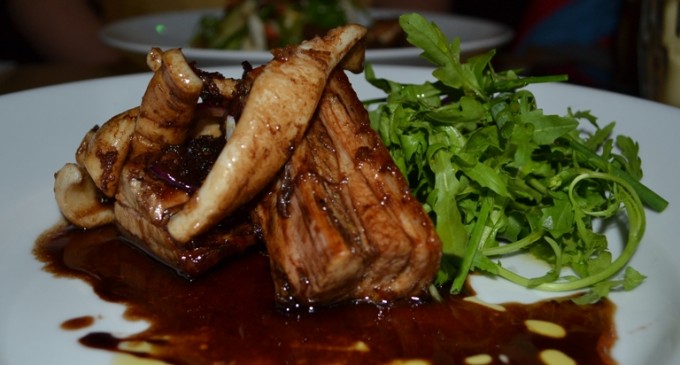 Bite after beautifully-blackened bite was complemented by mounds of crisp, fresh rocket drizzled with balsamic vinegar which was faultless.
The salt and pepper squid was equally delicious, beautifully seasoned and cooked to perfection.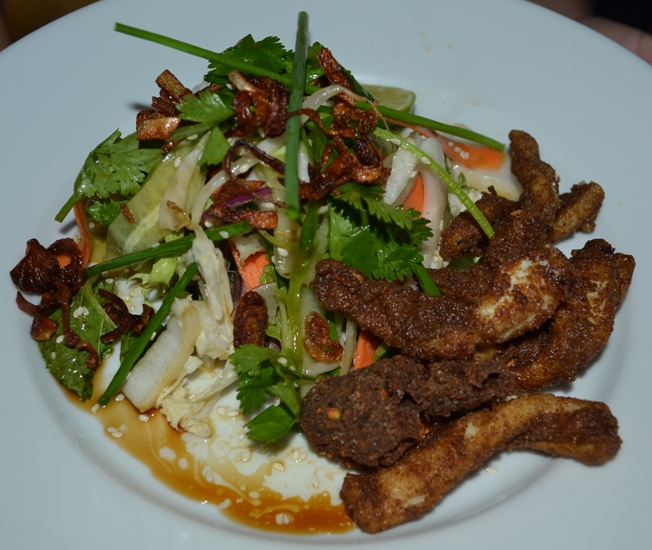 Only extraordinary mains could beat those starters.
The Four Thieves burger seemed a good bet combining angus beef, applewood smoked cheddar, smoked bacon and caramelized onion in a sweet brioche bun.
Alongside that meat mountain were enormous onion rings and huge hand-cut chips with BBQ sauce and coleslaw to garnish.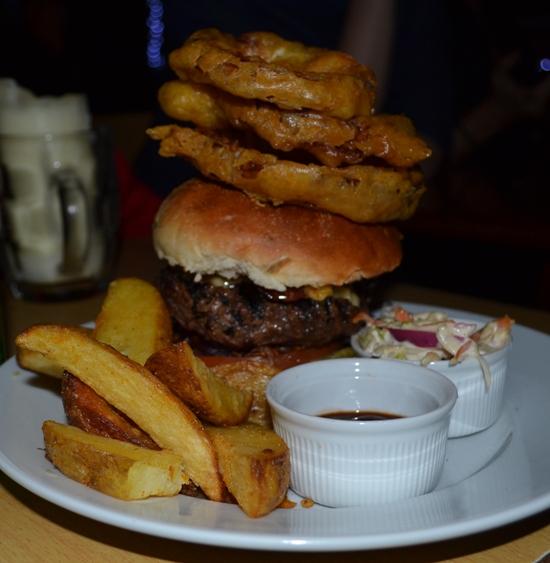 Calories aside it was good, if not a little overwhelmed by so many strong flavours, and the seasoned onion rings were finger-licking good.
My dining partner opted for jerk chicken with rice and peas which was deliciously spicy, without being overwhelming, served with a huge side salad.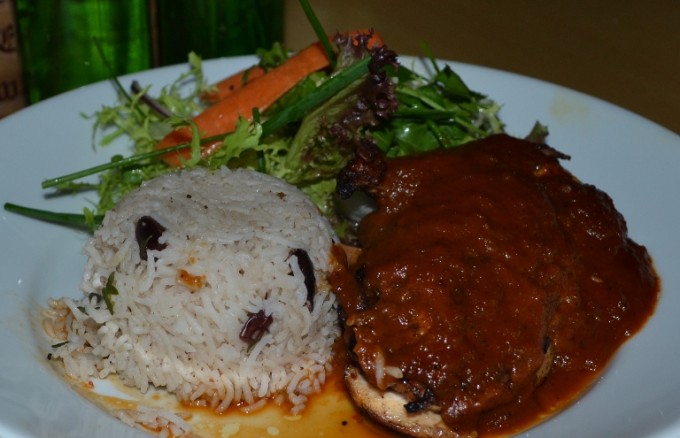 Despite filling up on the starters and mains, we decided to sample the dessert menu… it would have been rude not to!
We decided to go for the sticky date pudding, consisting of a huge slab of pudding surrounded by sweet caramel sauce and a scoop of vanilla ice-cream on top was the perfect way to round off the meal.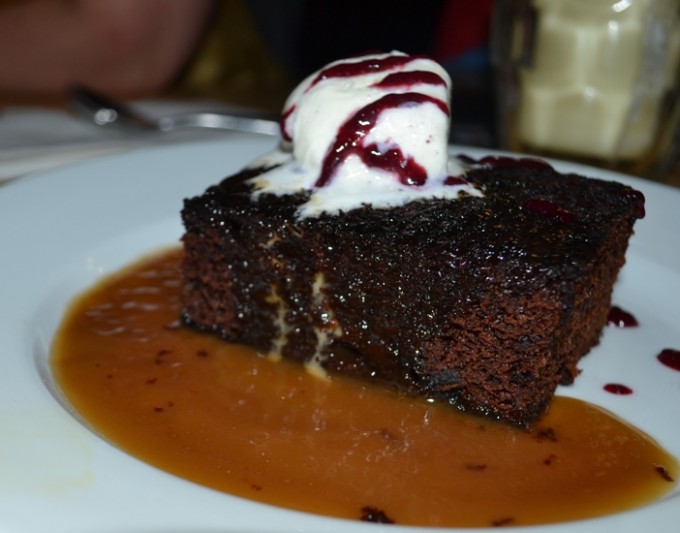 For those looking for a new hotspot to meet up with friends for a drink or a bite to eat in Clapham Four Thieves is just the ticket.
Specialist drinks for pub prices, live entertainment and different spaces to meet, eat, drink and dance with friends until 2am, you need never leave Battersea again.