Halo Burger UK officially launched in Brixton yesterday with their signature version of the 'bleeding' vegan burger.
Founder Ross Forder, 32, lives in Brixton and started working on the concept two years ago using the Beyond Burger patties infused with a secret Halo Burger seasoning recipe.
The Beyond Burger is the creation of the American company Beyond Meat who state it's a "revolutionary plant-based burger that looks, cooks and satisfies like beef," and does not contain soy or gluten.
The 'bleeding' effect of the burgers is beetroot juice and is used to give the familiar look to the burgers while cooking.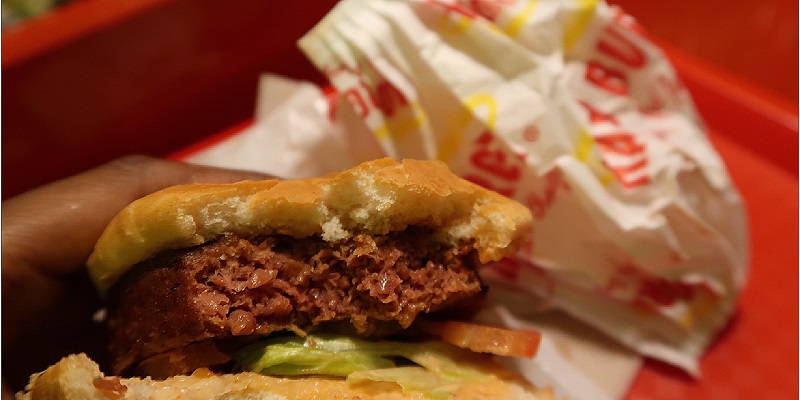 PLANT-BASED: Halo Burger UK use Beyond Burger patties which are made in the US.
Halo Burger is reminiscent of the traditional fast food restaurant, but the completely plant-based menu is targeted at carnivores and so-called 'flexitarians' who want to reduce their meat intake.
Mr Forder said: "We are on a mission to create the UK's tastiest fast food burger and prove that in 2018 the technology to make that fast food burger the best, is actually plant-based."
He added: "You don't have to compromise, you're not losing flavour, taste or quality or anything else by eating this burger."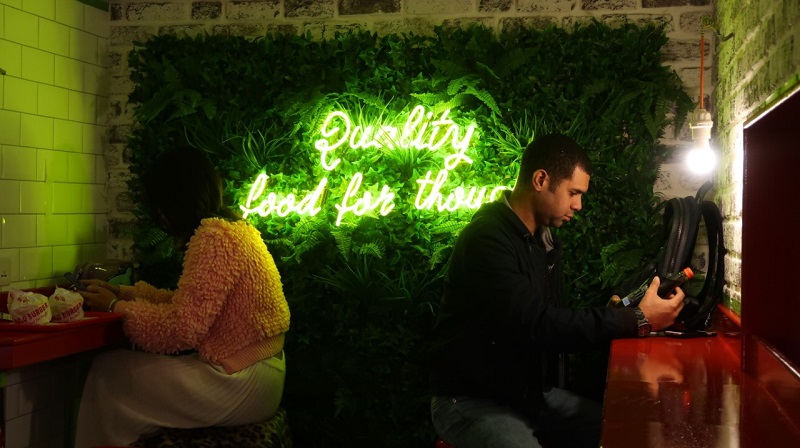 FOOD FOR THOUGHT: Halo Burger aims to attract a wide-ranging clientele.
Mr Forder said: "Here at Halo Burger we are world's first restaurant that specialises in and is effectively dedicated to the Beyond Burger."
Halo Burger has a simple menu comprising the Halo Burger, quarter pounder with cheese, cheeseburger, hamburger, pink Himalayan salt fries and a signature sauce.
Mr Forder said: "We call it the halo moment when people sink their teeth into this, they can't believe it's a plant-based burger because it's amazing."
Halo Burger will also introduce cheesy fries layered with their signature sauce and caramelised onions, which they will let their customers name.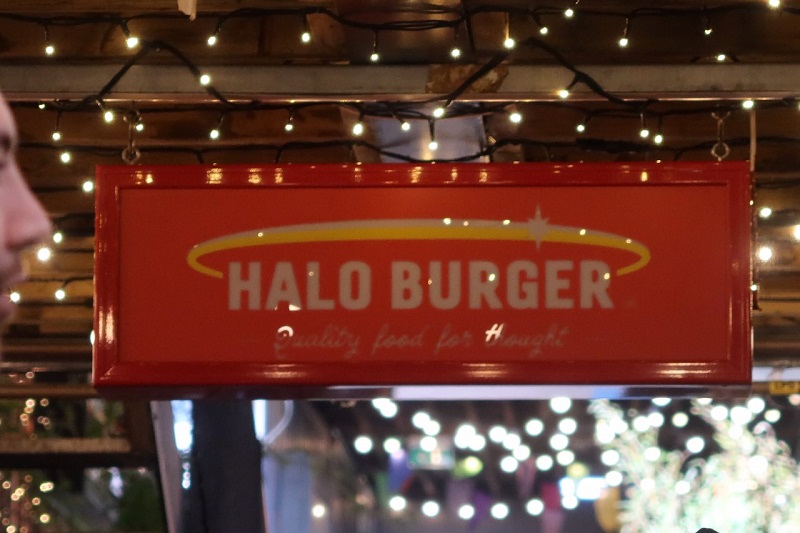 WELL HALO THERE: The restaurant launched in Pop Brixton yesterday.
There is a Halo Burger restaurant in America, but Mr Forder stated this is unrelated to Halo Burger UK.
Pop Brixton, known as a creative environment for start-up business across different sectors including food and retail, is the showcase site for Halo Burger UK.
Mr Forder said a key reason for choosing Pop Brixton as the first location was due to the support infrastructure provided to local entrepreneurs.