A vegan market was held in Kingston-Upon-Thames on Sunday which sold a variety of plant-based food, jewellery, skincare, clothing and other ethical goods.
Due to popular demand from Kingston's vegan market last October, Ethical Vegan Events (EVE) returned this year with 25 stalls at Ancient Market Place from 10am to 4pm on 9 October.
Louise Simpson, founder of EVE originally started up the vegan markets around Surrey, hosting one a year to now hosting many per month in different locations.
Simpson said: "For me to say you shouldn't eat this, you shouldn't do that isn't my journey and isn't my place to say.
"Our markets are open to everybody and are friendly and is about having a good positive atmosphere."
Their aim is to create a friendly environment for people to think about how small changes in their lifestyle can have benefits towards the planet leading them to become conscious consumers.
They welcome everyone whether vegan or not, and promote the hashtag #notjustforvegans.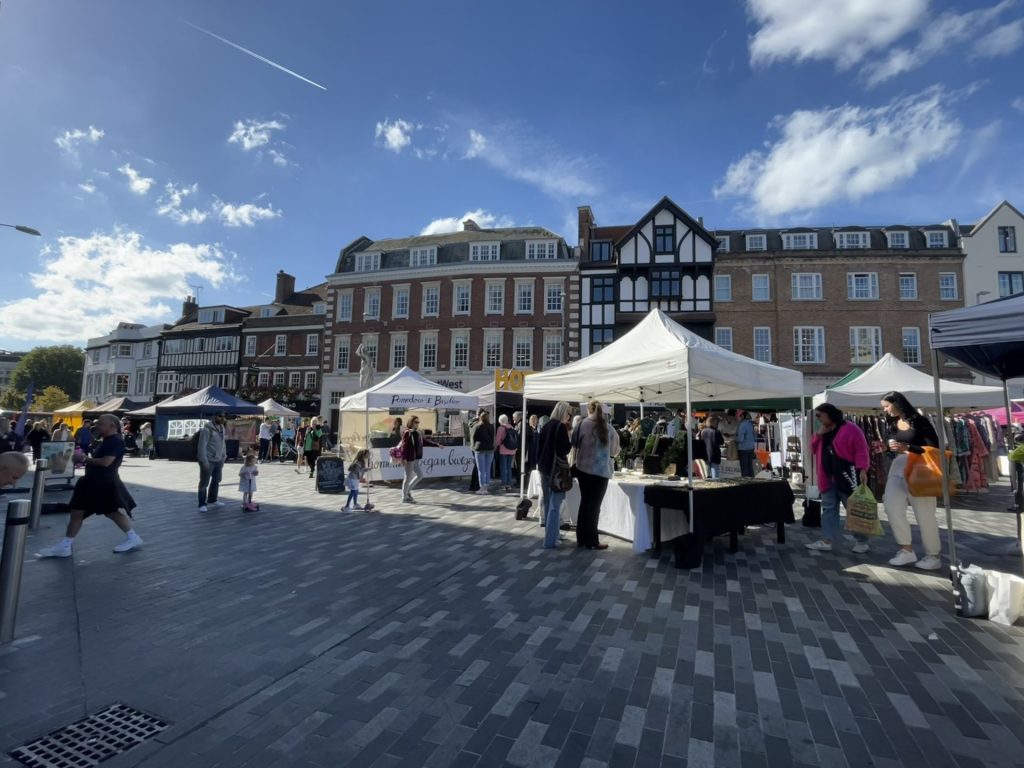 EVE began as a not-for-profit event in 2016 and since then they still regularly donate to Tower Hill Stables Animal Sanctuary as well as other small sanctuaries.
Their first event under the name Surrey Vegan originated through a Facebook group which developed into an fair with the idea of bringing vegans together.
Peter Egan, Downtown Abbey star and keen animal activist, opened up their first event with Fiona Oakes, founder of Tower Hill Stables as the keynote speaker.
The organisers expected the fair to gain around 100 people however endorsed around 900 people and still attracts mass popularity.
Simpson's question of if she was the only vegan in the village had been answered and clearly she was not.
Around 7% of the UK identifies as vegan or vegetarian according to a YouGov survey in 2022.
Veganuary and Meatless Monday's are weekly and annual challenges many participate in, where people swap their diet for a period of time to a plant-based one.
Surrounding a negative stigma which veganism sometimes obtains, Simpson said: "There's always going to be a bad representation for veganism
"There's always going to be extreme movements wherever."
In the future EVE hopes to keep expanding the event however due to the financial crisis, the amounts of markets may curtail to see what works best for both traders and customers in this difficult time.
They will continue to do the Walton-on-Thames event every month with the other markets bimonthly or quarterly throughout the upcoming year.
For more information on EVE visit: https://www.ethicalveganevents.com.