Oxjam Clapham staged its takeover of music venues and high street bars on Saturday, bringing with it an influx of rich, eclectic talent and infectious positivity. 
Clapham Library acted as Oxjam HQ and was transformed into an open space filled with flashing neon lighting up a main stage that played host to indie bands, beat-boxers and MCs.
Festival goers navigated their own way around the six venues, Arch 635, The Railway Tavern, The Belle Vue, Gigalum, The Bread and Roses and Clapham Picturehouse.
Oxjammers tailored their own experience, hopping in and outof the various venues as they pleased, catching all their favourite acts, and there were plenty to choose from.
As well as stripped-back guitar performances, there were DJs and songstresses and one band, Safe Barracks, played what organisers assured me was 'cinematic pop'.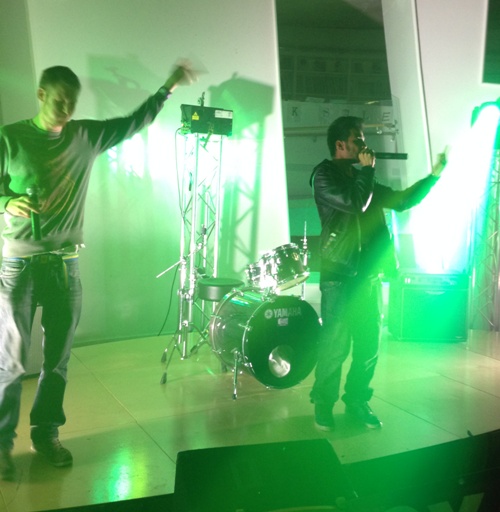 In Arch 635, organiser Katherine Michie, 29, had curated a mix of live bands as well as a DJ whose set included a remix of Ali G samples – what's not to like?
The effect was drum 'n' bass, dancing and downright happy people all enjoying the feelgood vibes and donating to charity as they went.
Down the road at Clapham Picturehouse, the lead singer of Mack embraced the community spirit as he meandered through the crowd, crooning his bluesy rock and dancing with the audience, rarely staying on the stage at all.
Adding to the creativity back at the library was artist Daryl Bowman, 23, who designed the poster artwork and was busy painting a piece from scratch for a charity auction.
The event went out on a high with 2008 Beatbox Champion MC Zani stunning spectators at the library with his impressive and unusual vocal performance.
In short, the eye-opening artistry was excellent in every venue and with the knowledge that each band and supporter was there to back the Oxjam cause only improved the party atmosphere.
The trouble when venues host great music is that they can be too popular with great people and leaving one gig to fit into another can be tricky business.
The scheduling superstars at Oxjam resolved this and ensured party-goers needed to walk only a few paces between each gig so cramming in more than 50 acts proved no trickier and just as fun as discovering the new age cinematic pop genre.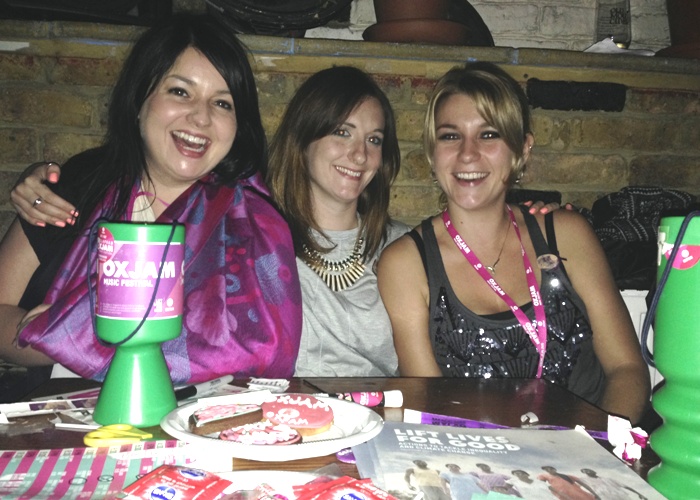 The generous organisers, most of whom have day jobs, worked tirelessly to schedule the bands, secure the venues and man the gig entrances with Oxjam posters, balloons and cookies in tow, ensuring the message behind what was bringing us together remained clear.
The result? Oxjam Clapham secured its music festival status with a selection of talented performers and the intimacy of the gigs made for a classy affair.
In amongst the standard Saturday night Clapham High Street revellers, something really special was going on – hundreds of people united through music to raise awareness for the fight against poverty.
Daryl's artwork is to be auctioned with all proceeds going to Oxfam. For more information on this and Oxjam Clapham, visit: www.oxjamclapham.com