After losing just three games out of 80 in the last three seasons, Edmonton Ladies darts team are questioning why the women's game is still under-represented and underestimated.
Edmonton Ladies darts captain Tammy Mackenzie claims women's darts deserves more recognition as her ladies are undefeated and sit top of the London Superleague.
The reigning Edmonton Ladies, consisting of Tammy, Leanne Topper, former world number one Mandy Solomans and Donna Gleed and are one of seven teams to compete in the Ladies Superleague.
Tammy, who's played darts since she was five, said: "Women's darts is so underestimated, the women out there nowadays who can throw darts is phenomenal.
"The standard of women's darts all over the country is just fantastic."
Since starting in 1978, the London Ladies Superleague has been hugely successful, however the game is still viewed as a man's sport and women struggle to gain the recognition they deserve.
The BDO World Championships is the biggest competition for the women's game with the final stage in January at Lakeside in Surrey.
Tammy highlighted the poor prize money in the women's game, with an £88,000 difference between men's and women's prize money at the world championships.
Tammy thinks one of the main reasons for the disparity is that the women play fewer sets than the men, and that there needs to be more opportunities for the women's game to thrive.
"I just think it's such a shame because there's so many women out there that travel the world to get ranking points to do the circuit," she said.
"They all deserve their right to be where they are in ladies' darts.
"It's just such a shame there's nothing more than Lakeside World Championships for them really."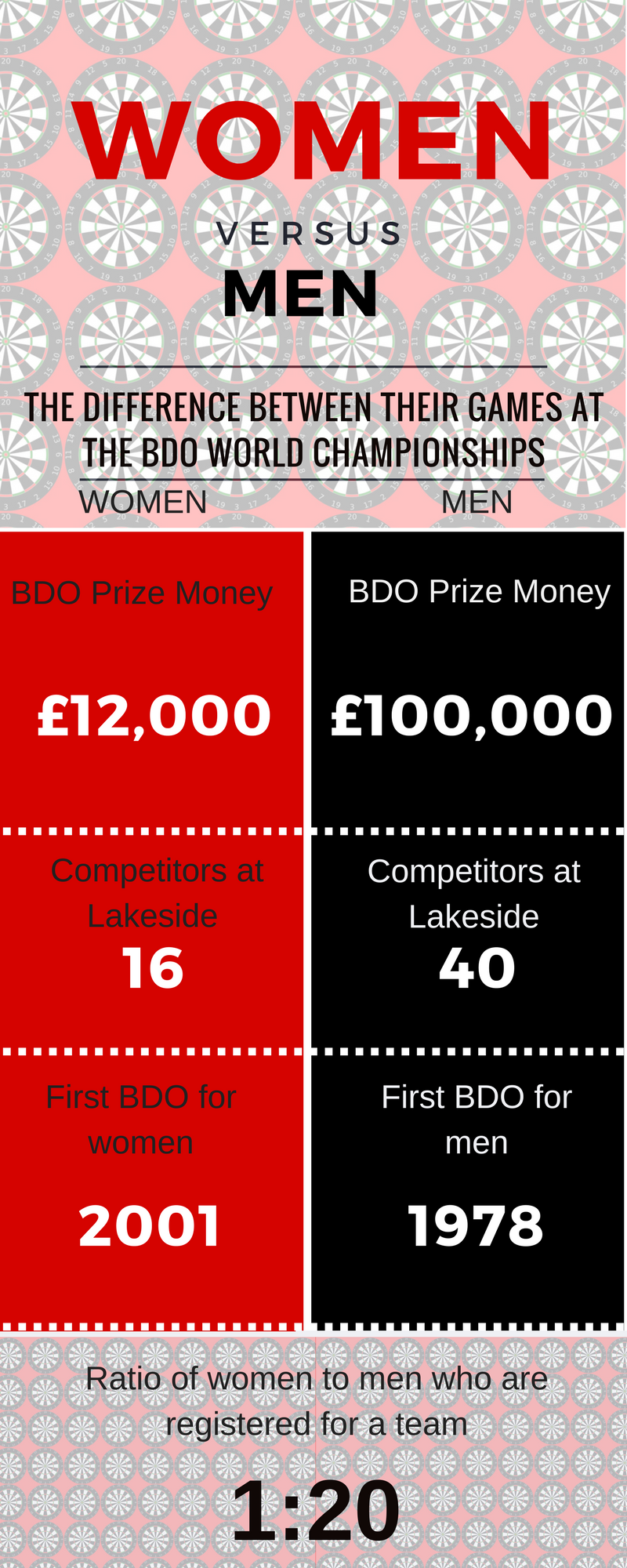 Rivalry between the seven teams is high and Edmonton is regarded as the team to beat.
Jane Biggs, of the Ninjas, said: "Edmonton are everybody's biggest rival.
"They're fantastic, they have the best players in the league, simple. Everybody comes week in, week out, just to beat them."
For those wishing to get into darts, Tammy suggests joining a local team and finding out where your local Superleague is, with pathways in place that could give you the opportunity to play darts at national and international level.