Disadvantaged youth in south west London are being offered the chance to compete in an Apprentice-style competition of business gumption and leadership aptitude.
Clapham-based charity, the Hebe Foundation, invites young people aged 13-19 from difficult backgrounds, including low income families and those with learning difficulties, for the character building team challenge.
The Young Apprentice, which has been running for the last nine years, sees its participants flourish with 75% going on to university or full-time employment.
Hebe Foundation director, Amie Buhari, said: "We work with them to help them realise and use their gifts and talents.
"We put them in different projects and different experiences to see what their natural talents are and draw them out and help them to build upon it and use it to serve themselves and the community."
Every candidate is expected to submit an application form and attend an interview, as with any job.
Each task follows the structure of the popular BBC show with elected project managers and a victorious 'Apprentice' who is appointed at the end of the challenge.
The unsuccessful team will always incur 'casualties of the boardroom' but, unlike the show, those who are fired continue to participate in the challenges despite no longer in the running for the title.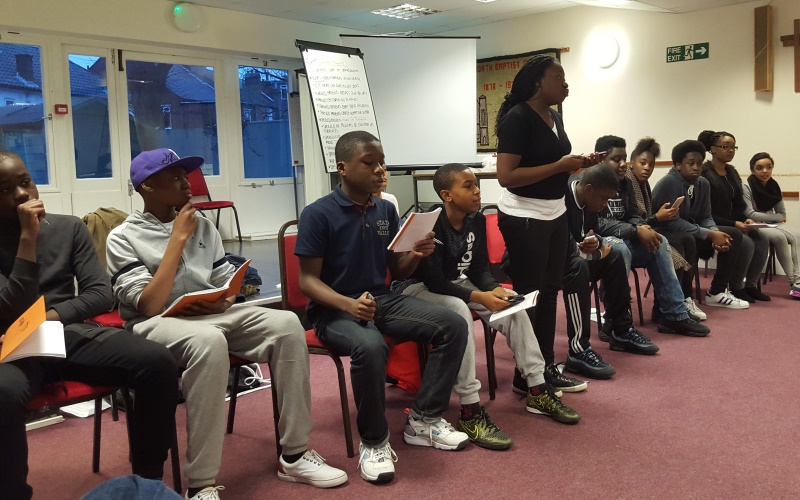 NERVE-WRACKING: Hopefully not as scary as Lord Sugar's office 
Tasks range from creating products, drawing up business plans and designing marketing campaigns, which are all pitched to professionals from companies such as Heathrow airport, M&G and Northern Trust.
The exercises expose the young people to jobs, companies and positions they otherwise wouldn't come into contact with and allows them to envisage themselves in the boardrooms and offices they visit.
Ms Buhari said: " It changes their whole perception and their whole idea of what they can achieve."
The tasks are varied and include a social action challenge in which the groups visit a care home and interact with elderly people who have varying degrees of ability and disability.
"It is an eye-opening experience for young people, they are just changed because a lot of them do not have interaction with the elderly," said Ms Buhari.
"They don't see frailty and they don't see the mortality of life and when they go to these residential homes they see it right in front of them, hitting them in the face."
The programme has had huge success with one previous candidate, Rosina St James, going on to become a youth ambassador and motivational speaker and even receiving a BEM (British Empire Medal) from Her Majesty the Queen.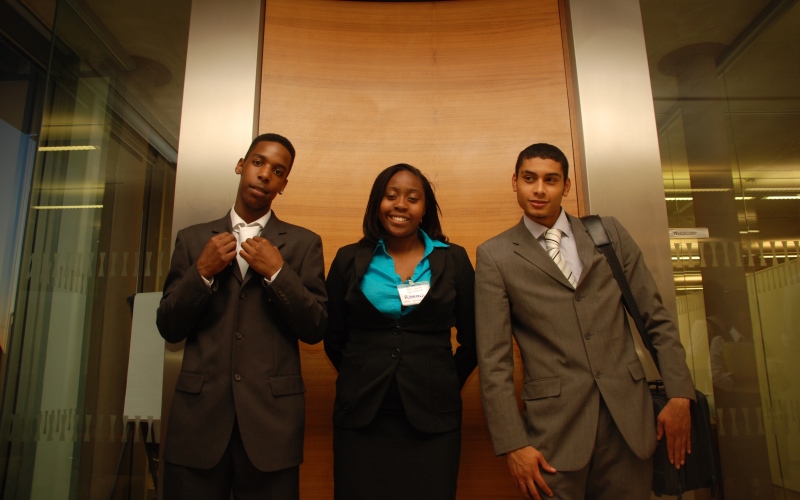 VICTORIOUS: Rosina has gone from strength to strength since the Young Apprentice 
Another example of the charity's success is Luke Daley, 21, who suffers from Aspergers and was very insular when he first took up the Apprentice challenge.
With opportunities to present to professionals and work as part of a team, Luke developed into a great public speaker who now works as a group leader for the charity.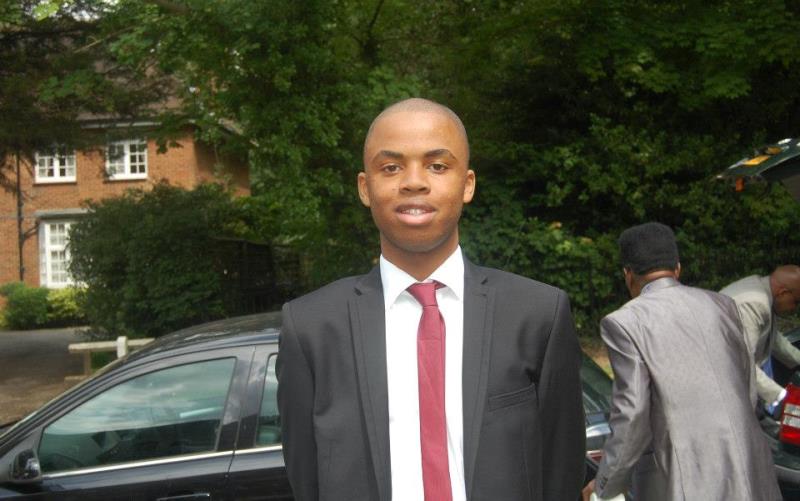 CONFIDENCE BOOST: Luke impressed so much he now works for the Hebe Foundation
Ms Buhari was a youth worker for 18 years before setting up the foundation.
After a series of police station and court visits with young people she decided that more could be done to support London's youth and that it was time to be more creative with her approach.
The Hebe Foundation now works with more than 200 young people across London and has started a number of additional projects including one-on-one mentoring, networking dinners with industry professionals and a photography challenge called London's next top role model.
They have also launched a communication project called Urban Debaters that, together with a team of lawyers, teaches young people who are quick to anger how to argue in a non-confrontational way so as to get their voice heard and communicate effectively.
The Hebe Foundation plans to expand further across London and starts its next Young Apprentice competition on July 25.
Images courtesy of the Hebe Foundation, with thanks