Thousands of rowers, kayakers, canoeists and stand up paddle boarders will take to the Thames for Regatta London on Sunday 29 September.
Participants will take on either a 12-mile, looped course (The Big Ben Challenge) or a 14-mile course (The London Crossing) through central London.
The first of its kind event coincides with the annual, planned test closure of the Thames Barrier, meaning the normal tides will be significantly reduced.
Andrew Triggs Hodge, triple Olympic champion and CEO of Regatta London, said: "I'm thrilled to see Regatta London finally come to life, an event that will see so many different types of paddlers all in one event.
"We'll be taking over the most iconic stretch of river in the world for our participants to race or simply challenge themselves through central London.
"We can put paddle sports on the map like no other event, while supporting some amazing charities, and celebrating the river and the environment.
"For me this feels like a life's work come to a focus point! This is hugely exciting!"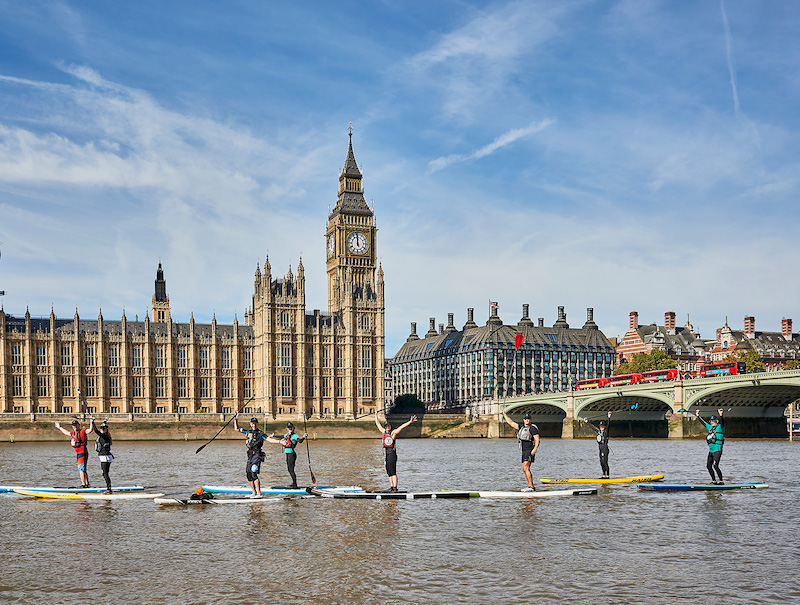 The paddlers will follow two iconic routes along the River Thames, depending on experience. The London Crossing starts near Hammersmith and finishes at the Old Royal Naval College in Greenwich while The Big Ben Challenge is a looped course from Putney to Big Ben and back.
The event, which is free for spectators to watch, will see paddlers go past The Houses of Parliament, Battersea Power Station, The London Eye, St Paul's Cathedral, The Shard, Tower Bridge, HMS Belfast and London Bridge. 
Protection of the environment will also be at the heart of the event, with Regatta London championing the benefits the River Thames brings to the capital and why it deserves more care, attention and investment.
Allianz Global Investors (Allianz GI) is the official sustainability partner for the event and will lead the drive to make the event as sustainable as possible.
All finishers will receive a bespoke medal made of clay dug from the River Thames by Tideway, who are building London's super sewer, and finishers will receive a sustainable T shirt, made from bamboo, charcoal and recycled polyester.
Finally, Regatta London will also use existing power from the venue where possible to reduce reliance on diesel generators.
Image credits: Regatta London and Active360.