Golden oldie Skippy is a Mexican hairless pooch and the latest bald beauty to grace Battersea Dogs & Cats Home.
He's been strutting his stuff around the centre sporting a variety of colourful creations to keep the chill at bay, even in the sunshine.
The 10-year-old dog is the first of its breed to join the home and volunteers have been piling up the pullovers for him so he has a different eye-catching ensemble each day.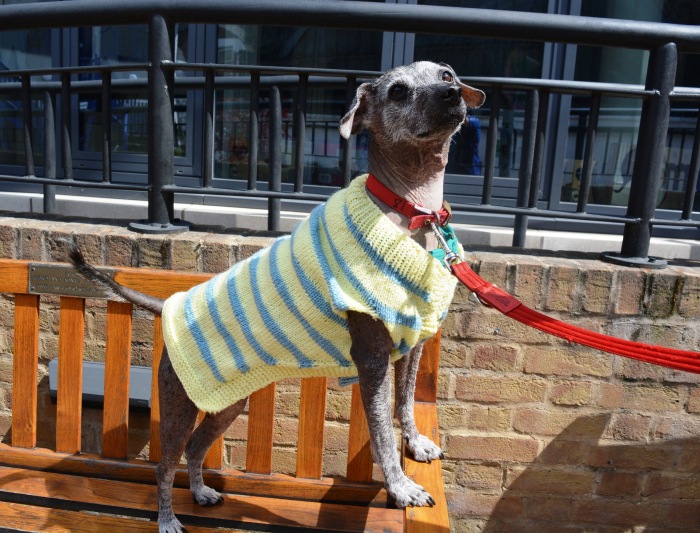 LEMON AND SAGE DREAM: Skippy embracing springtime chic

Head of Dog Rehoming, Rob Young said: "Special Skippy is a lovely golden oldie who is still lively for his age.
"Skippy is such a fun character and will bring joy to his new household.
"We're looking for someone to offer this old chap a comfortable retirement home where he can enjoy the rest of years."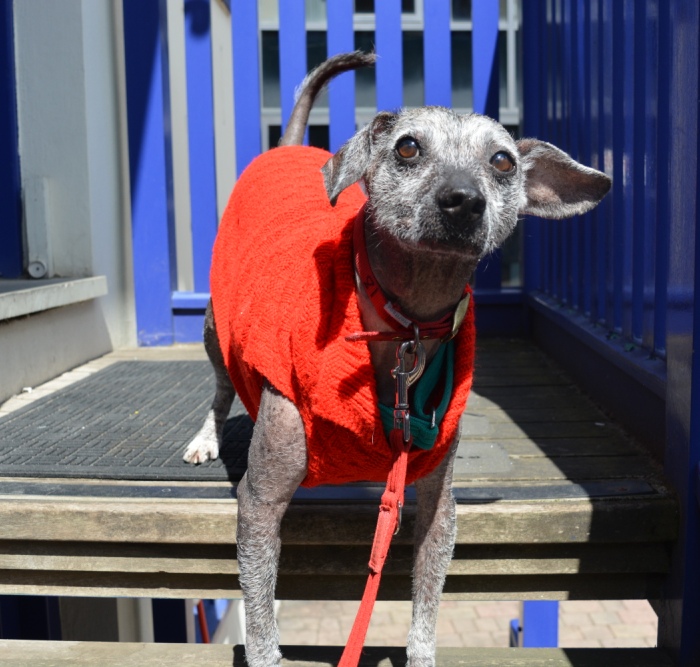 SCARLET POOCH: Skippy sporting a red ensemble
Out of the 5000 dogs looked after by the home in the past year, Skippy is the only Mexican hairless breed making him a fairly rare find.
Skippy was previously housed with a Sphinx cat but both were put up for re-homing after their owners could not look after them anymore.
His cat companion has now found new owners leaving Skippy waiting for an equally loving family but although wise beyond his years he can take time to get used to handling by unfamiliar people.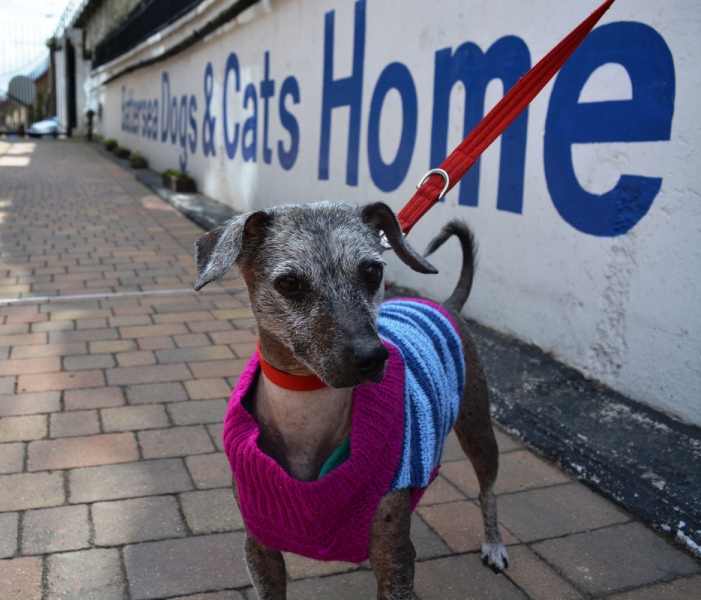 COLOUR-BLOCKING: Skippy plumps for a bold purple and blue number
If you can offer Skippy a home contact Battersea Dogs & Cats Home on 0843 509 4444 or email [email protected] for more information.