A yoga company is offering free classes in south London for Stress Awareness Month this April.
MoreYoga is welcoming people to its Croydon and Brixton studios, and many more locations across London for free sessions every Wednesday this month.
Richmond, Islington, Croydon and Wandsworth are amongst the most stressed boroughs in London according to a Babylon health survey, and these lessons promise to tackle anxiety through yoga practice.
Head of vibes and instructor, Liz Joy Oakley, said: "People tend to be nervous of trying yoga for the first time as it can be intimidating to walk into a Yoga studio, but it is important not to panic."
She said people attending classes are grateful for the free lessons as a stress reliever to their busy lives.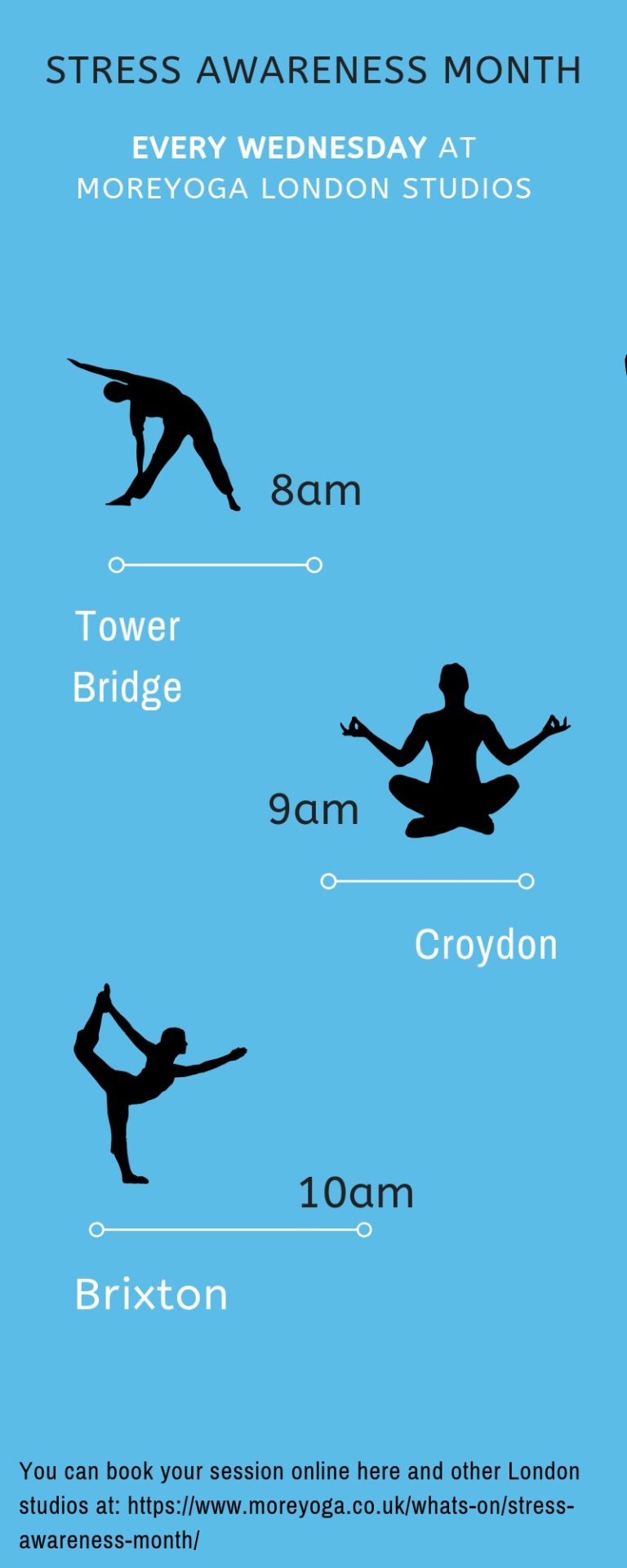 Yoga (Asana) is based on disciplined moves and slow breathing and Ms Oakley said it can help people relax and de-stress by activating the para-sympathetic nervous system.
Stress Awareness Month started in 1992.
The teacher added: "Londoners love to multi-task, so getting free yoga sessions which help them de-stress ticks lots of boxes.
"Our ethos is about making yoga accessible to everyone.
"For this campaign, it's showing that yoga is a wonderful resource for those leading very stressful lives, but in general, our yoga practice is open to everyone."
The aim of the campaign is to get more people interested in yoga as a hobby, workout and a way to tackle day to day pressures.
One-hour free sessions will end next week at MoreYoga studios in the following locations:
· Tower Bridge: Wednesday at 8am
· Camden: Wednesday at 9am
· Hackney: Wednesday at 9.30am
· Brixton: Wednesday at 10am
· Greenwich Creekside: Wednesday at 9.15am
· Woolwich: Wednesday at 7am
· Stamford Brook: Wednesday at 9am
· Croydon: Wednesday at 9am