The Mayor of Richmond attended the Christmas lights switch on to light up Twickenham town centre this weekend, which was entirely funded by local businesses.
Despite another lockdown, local businesses in the area contributed to the Christmas lights to lift peoples spirits this Christmas.
Richmond's mayor Geoff Acton did the honour of switching on the lights last Saturday.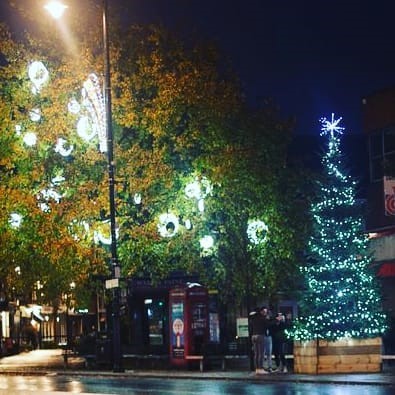 Instead of the annual Christmas market event that was unable to take place, a virtual radio event, held by Riverside Radio, took place to celebrate Twickenham.
Riverside Radio talked about all things they love about Twickenham and interviewed eight of the businesses that took part in the Discover Twickenham BID to talk about the Christmas lights.
Discover Twickenham BID is a business improvement district, a group of local businesses that come together to contribute to the Twickenham community.
Discover Twickenham BID manager Natasha Heaphy said: "Discover Twickenham BID was made to improve things in the local community.
"This year we have bought even better Christmas lights because sadly we can't put on a Christmas event like we would normally do.
"We would love people to shop local for Christmas to support our local businesses to say thank you."
One of the local businesses in the area made a significant contribution to the BID to make a local input to help the community.
Cousins Greengrocers provided Twickenham with a superb Christmas tree to start off the festive cheer.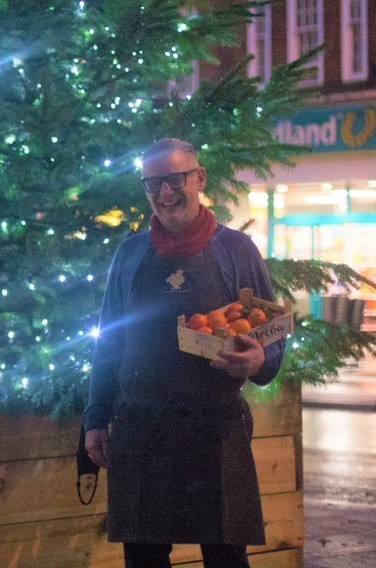 The BID has been going for six years and has provided events each year to help out the community.
Heaphy also explained that she wants to encourage the community to shop local this Christmas to say thank you for the local business contribution.
SWL spoke to local Twickenham businesses ahead of small business Saturday about how more people are shopping local during the pandemic.