Hit-and-run incidents have risen in almost every London borough since 2011, according a report released last month.
Green Party London Assembly member Sian Berry's report reveals a steady rise in hit-and-run incidents in all but six out of 33 London boroughs.
Merton topped the list of largest increases in hit-and-run incidents, up 149% since 2011.
While Richmond and Kingston both registered more than 90% rises – nearly double the number of incidents since 2011.
Ms Berry said: "With drivers now failing to stop after a shocking one in five crashes, this is a real epidemic that needs real action from the police.
"Londoners are being killed and injured and yet we don't even know whether hit and run drivers are being brought to justice."
Nearly 5,000 Londoners were victims of hit and runs last year, but the Met Police do not release the rates of prosecutions.
The Met police state this is down to a limitation in the IT system, although they say the figures will be available from 2017.
A Met Police spokesperson said: "We cannot speculate on the reasons for an increase in hit-and-run incidents however the Met's Roads and Transport Policing Command is working hard to reduce collisions and the number of people killed or seriously injured on London's roads.
"All such incidents, including those that are hit-and-runs are fully investigated with the utmost priority."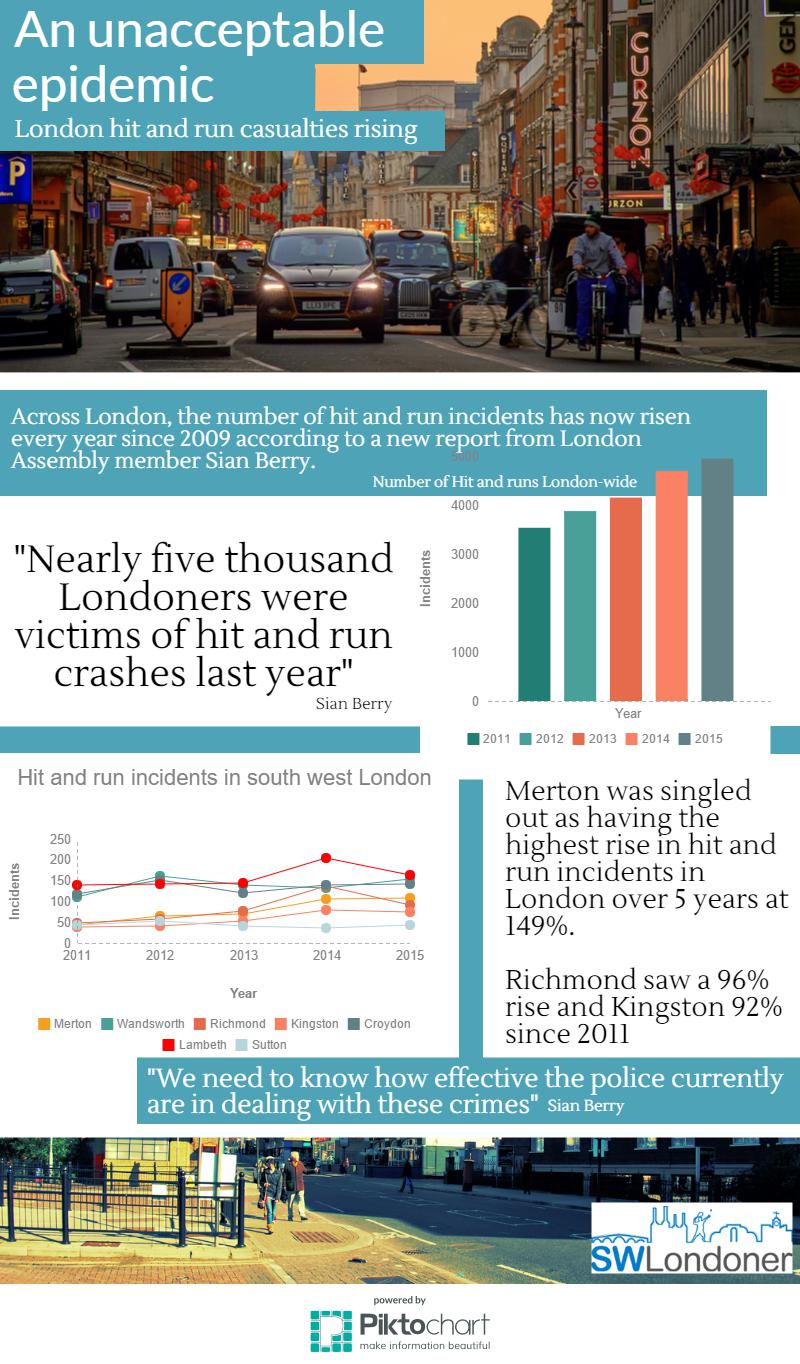 Ms Berry released the report ahead of London Mayor's new Police and Crime plan, which will set out the priorities and objectives of tackling crime in London.
"People need to know that if they run away from a crash they will face consequences, so I am very disappointed that the Metropolitan Police Service is still not able to provide data on the rate of prosecution of hit and run drivers," Ms Berry added.