Sir Vince Cable joined in an anti-Brexit protest on Saturday, speaking to the crowd before hundreds marched to Westminster. 
The Liberal Democrat leader and Twickenham MP was joined by other south west London MPs, including Sir Ed Davey and Tom Brake, among the many speakers addressing the crowd in Parliament Square.
The People's March for Europe drew in an estimated 50,000 people from all over the country to protest against the government's decision to take Britain out of the European Union.
Kate Edmonds from Sussex said: "Brexit is imminently stoppable by Parliament, by what I would call a first vote on the final deal.
"As I know the government will not want to take full responsibility for what will happen if we do leave the EU."
The protest hoped to pressurise the government in to rethinking their position on Brexit, whilst trying to reignite the public debate and recognise that 48% of the country did not want to leave.
Dr Iris Möller from Cambridge said: "Even if I'm given the right to stay in the UK now, I'm not clear as to whether I am able to retain that right should I want to live in any other European country for a while and then come back."
Kingston and Surbiton MP Mr Davey brought the crowd alive when he said he was 'embarrassed' over the countries decision to leave the European Union.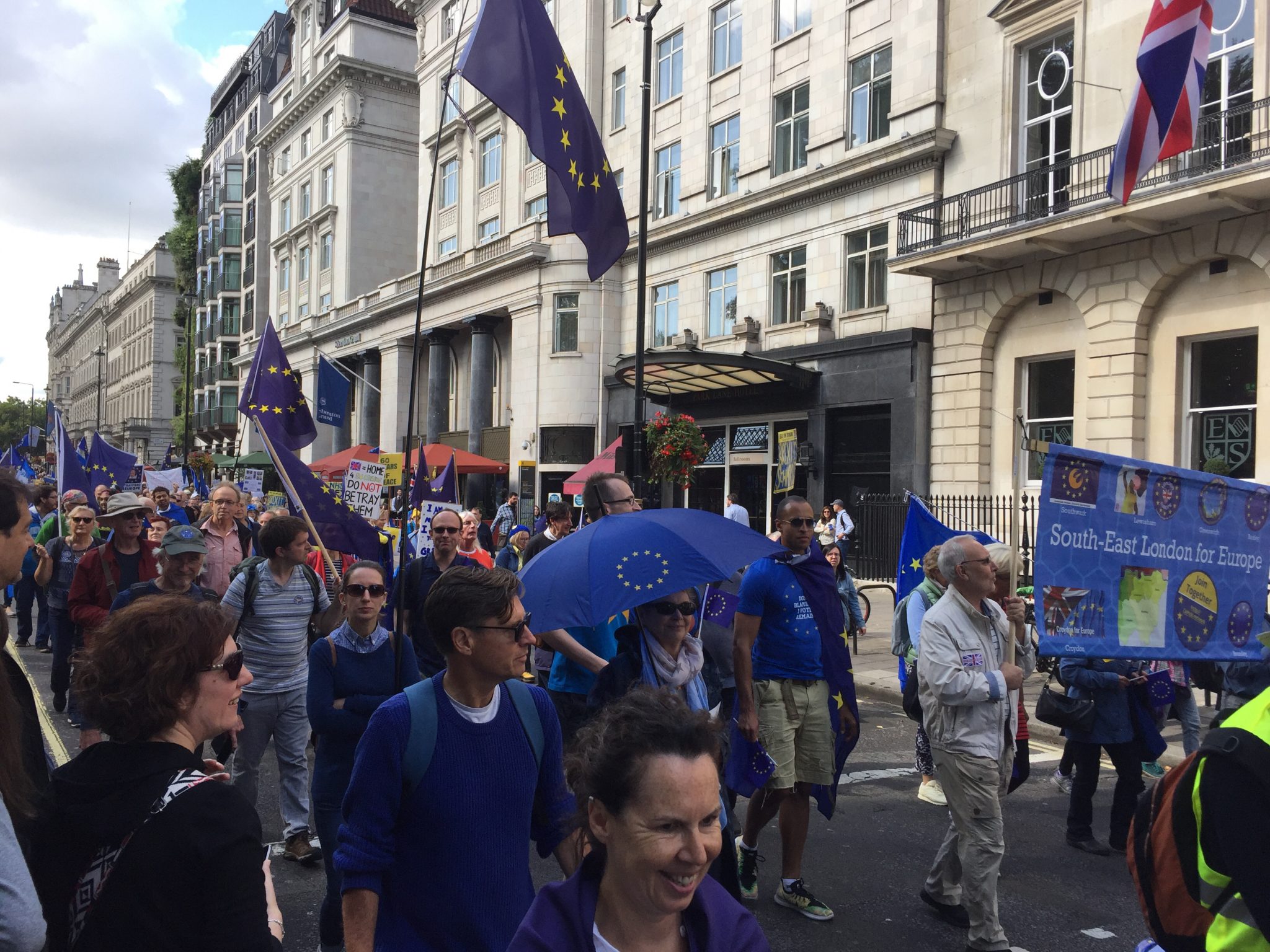 Nathalie and Valerie Lees from France said: "Brexit has brought out nothing but violent behaviour, racist rhetoric and more divisions within the country, we want the government to listen and support those who voted in favour to stay."
Leo Buckley, from Hampshire, was concerned that his future is already jeopardised because of Brexit as he is finding it difficult to find accommodation for his Erasmus placement in Europe.
The protest came days before a critical Brexit vote in Parliament known as the EU (Withdrawal) Bill, which has won the first vote in the House of Commons.
The crowd were also treated to some comedy as the line-up included a Boris-Johnson lookalike, who acted as his moral conscious over Brexit and sung a Brexit-rendition of Miley Cyrus' 'Wrecking Ball'.
The crowd were told to prepare for an autumn of discontent, as Saturday marked the first of many anti-Brexit protests across the country.