Labour shadow cabinet ministers visited Tooting Market on International Women's Day to champion the importance of women-led businesses and call for the government to do more to support them. 
Anneliese Dodds, Shadow Women and Equalities Secretary, and Dr Rosena Allin-Khan, Tooting MP and Shadow Cabinet Minister for Mental Health, both called on the government to level the playing field for women as the UK rebuilds the economy after Covid-19 pandemic.
Their comments came as the Labour Party renewed its promise this week to create 100,000 start-ups in the first term of a Labour government and make an Equal Recovery Pledge to protect and promote gender equality at work.
Dodds told South West Londoner: "The small businesses like we see here, run by women, contribute more than £80 billion to the economy, but it's harder for women to get as much finance as men when starting up a business.
"So we need to change that. We know entrepreneurial spirit exists in every corner of our country amongst people with every type of background, but we're not sharing that prosperity.
"A company that values diversity has different life experiences, different points of view – that tends to make for a company that looks out for new opportunities."
Statistics from McKinsey and Company show companies with more female executives were 25% more likely to have better profitability than those dominated by men.
However, a survey from the ​​Department for Business, Energy and Industrial Strategy shows only 16% of small business employers and one in three of entrepreneurs are women.
According to the Annual Investing in Women Code Report, the average loan amount approved for female-led businesses in 2021 was around £25,000, while for male-led businesses it was about £33,000.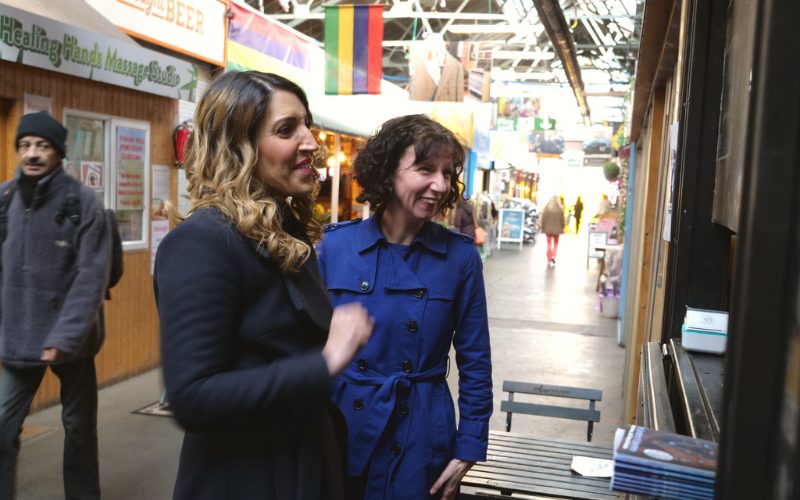 Allin-Khan said: "We know women are the key to supercharging our economy after Covid.
"All independent businesses have their own struggle to speak of and it's really important to understand women are underrepresented as entrepreneurs and often face the greatest challenges.
"Women are more than 50% of the population, it shouldn't be so hard to get the representation we deserve."
Tanya De Afonseca, owner of BYO Zero Waste Shop in Tooting, said: "The pandemic hit my business hard.
"Tooting is full of women-led small businesses like mine and we bring a huge amount to the local economy and community."
Labour have also promised to reinstate gender pay gap reporting and modernise equal pay laws to give women the right to know what their male counterparts earn.
Featured image credit: The Labour Party