A teen has dished up a course of victory in a Wandsworth inter-school cookery competition against seven older competitors.
The winner, 14-year-old Nell Cairo of Harris Academy Battersea, won a pretty penne of £250 in the Wandsworth Young Chef of the Year competition.
Nell whipped up a three-course menu which featured leek and potato veloute served with brioche to start, sweet potato and king prawn risotto for mains and coconut flan with caramelised clementine and spun sugar for dessert.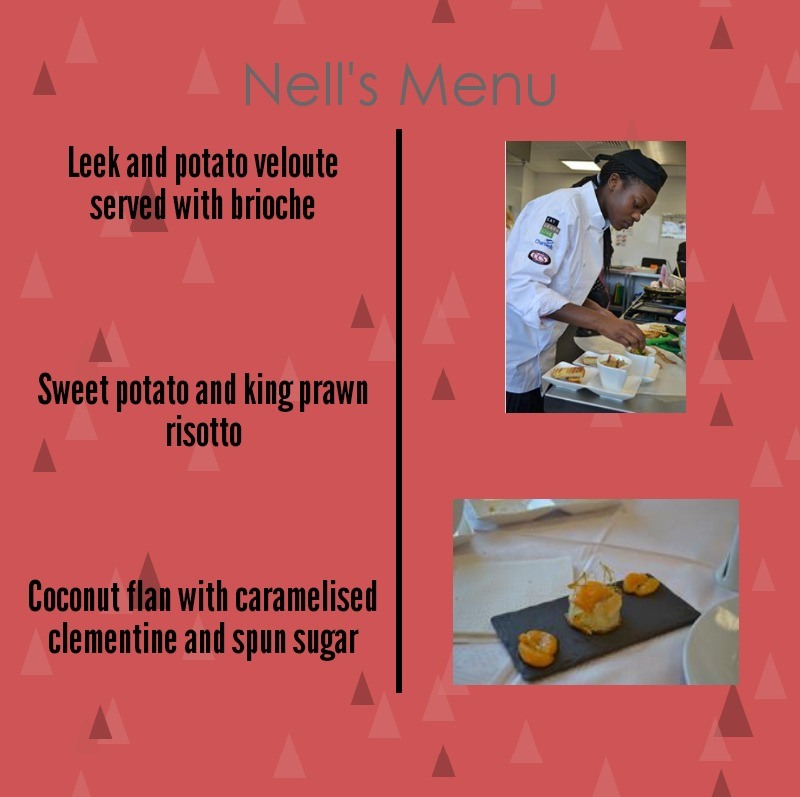 Judging the contest was head chef of Gordon Ramsay's London House restaurant, Anna Haugh-Kelly and Ross Anderson from South Thames College while Nick Vadis of catering contractor Compass provided chefs to mentor the finalists.
"The flavour of her food was amazing," said Ms Haugh-Kell.
"She stood way above them all, she was much better but the talent was extremely high in the group."
The competition aimed to teach young people how to cook cheap healthy food as well as giving them genuine experience working in the catering industry.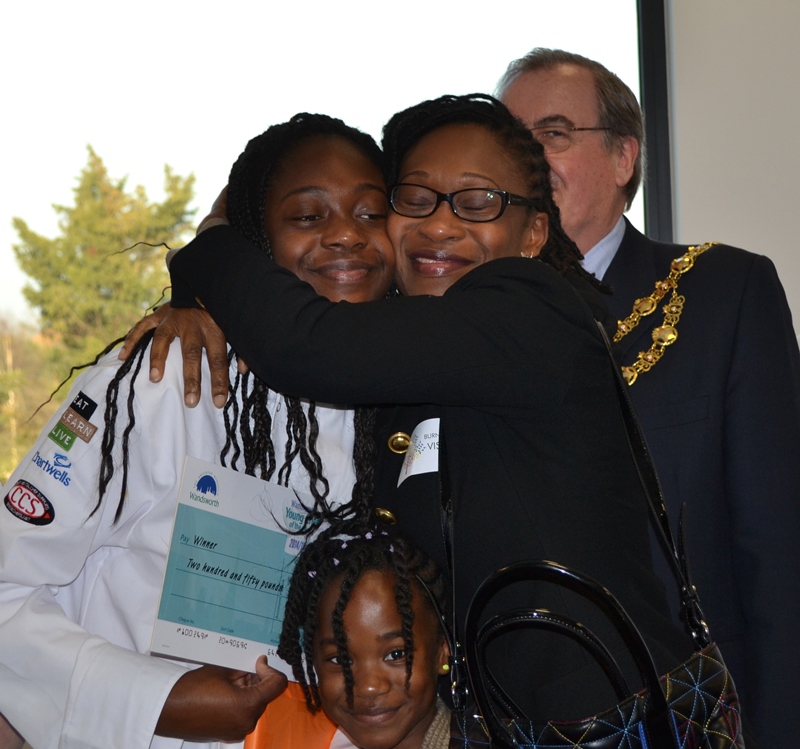 PROUD: Nell Cairo gets a big hug after being presented with the £250 cheque

Speaking about learning how to cook healthily Ms Haugh-Kelly suggested that cooking should be a more important part of the curriculum.
The highly-acclaimed chef said: "It means you're in control of your own health, your own life."
She also emphasised the importance of parents inspiring their children to learn how to cook.
"Because I could cook from a young age, I've always known what's right and wrong when it comes to food – I had a good example with my mum," she said.
"She gave us amazing techniques and approaches to not wasting things, to getting the maximum flavour."
After tasting Nell's food Mayor of Wandsworth Councillor Stuart Thom said: "The quality of the food from all the finalists this year was outstanding, but the flavours in Nell's menu really packed a punch."
Mr Anderson said: "It was great to see the students using some of the techniques I had taught them at the master class held at College, and they really showed a passion for food.
"Competitions such as this are really important because it helps develop life skills, as the students are learning about a balanced diet and look at food differently finding out what ingredients are available at certain times of the year."