By Katy Gill
November 8 2019, 23.25
Follow @SW_Londoner
Those in need this Christmas are being urged to reach out for help by the manager of Richmond foodbank.
Caroline Ferrier, 54, has urged those in need to reach out to their local food bank this winter and seek the support they require without fear of judgement or embarrassment.
For people on low incomes a sudden crisis – such as illness, benefit delays or a pet's vet bill – may swallow their monthly budget before they have been able to purchase groceries.
Caroline, who has been the manager of the food bank for six years, said: "I like the fact that I can make a difference to people, we offer a lot more than food.
"If there is something I could get across it would be that it could be you or it could be me.
"You are only a couple of wage slips away from being in that position.
"If you're in need, if you're short of food, please come to us.
"I hate the thought of people being hungry, it's not right and it doesn't have to be that way."
Many of the Trussell Trust's food banks are already providing more than food by building local connections to address the causes of poverty within their community.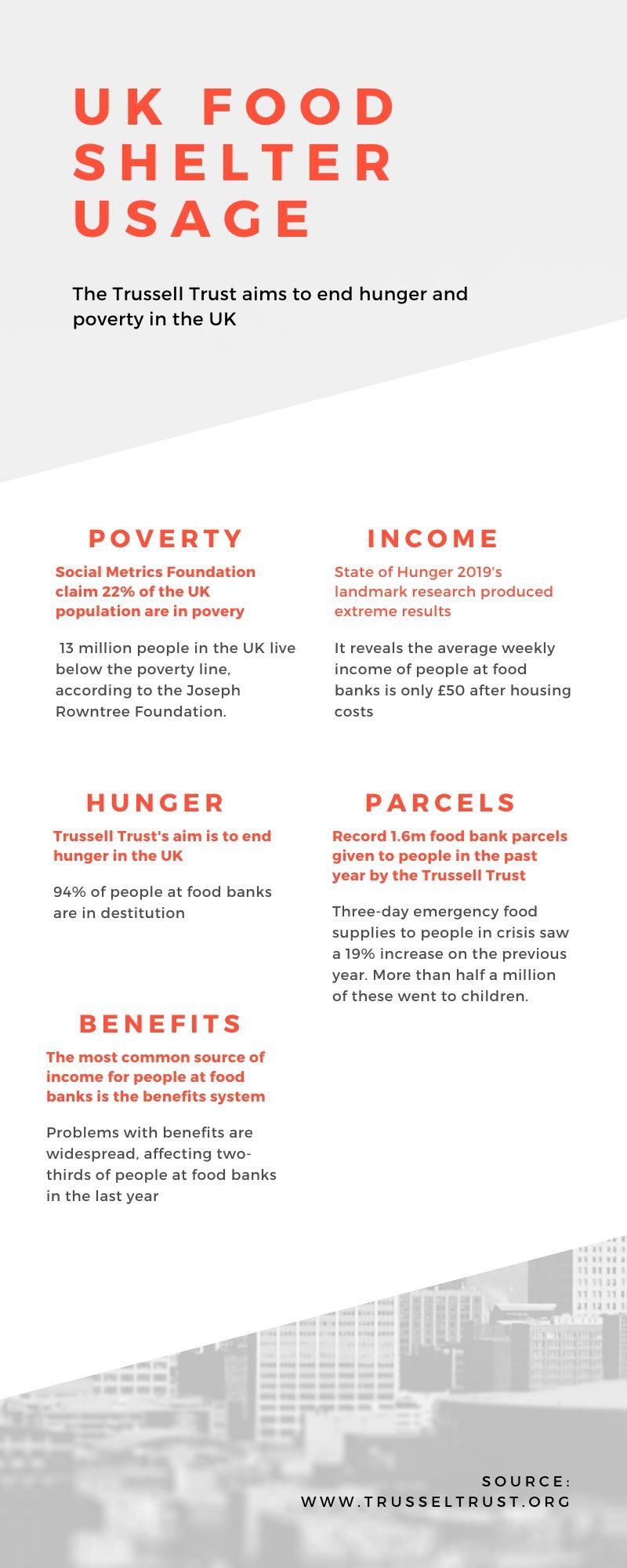 Professionals such as health visitors, schools and social workers identify people in crisis and issue them with a foodbank voucher which they can redeem from foodbanks.
Vouchers mean people can receive a parcel of three days' nutritionally balanced, non-perishable food.
Some 13 million people in the UK live below the poverty line, according to the Joseph Rowntree Foundation.
Caroline added: "People are embarrassed sometimes, but my volunteers are wonderful people that will listen to you.
"We're not here to make any sort of judgment, we're here to help."
The manager revealed that many have questioned if Richmond – the fifth wealthiest borough in the UK – needs a foodbank.
She added: "Obviously we do. When I started it was just this one centre here, now we have five."