Food bank closures on the day of the Queen's funeral have been defended by The Trussell Trust despite angry reactions from the public.
The statement, which stressed that individual food banks were best placed to make decisions about their own community, came after several across London announced they would close on Monday.
A food bank in Wimbledon stated they would be closing to allow staff the opportunity to show their respects, but reversed their decision after an influx of volunteers.
Similarly, a food bank in Croydon confirmed they would not be opening for the bank holiday.
Southwark Foodbank also announced on Twitter that they would be closed in a mark of respect.
Emma Revie, chief executive of the Trussell Trust, said: "Food banks in our network run sessions on different days and at different times.
"Food banks are best placed to make the right decision for their communities and will ensure everyone who needs support can access it as they do with every bank holiday.
"As each food bank is an independent charity, we'd encourage people who need support to contact their local food bank to check their opening hours."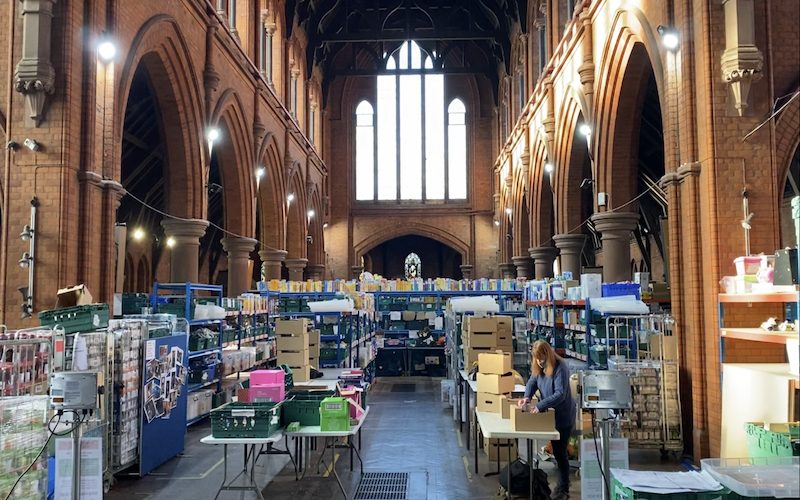 But the decision was received poorly by several members of the public.
Cormac Vautier, a 21-year-old from Blackheath, said: "I think closing food banks is pretty indefensible – it goes against all the Queen stood for as a humanitarian monarch and is the last thing that people who are struggling with the cost of living crisis need.
"Not only do they lose a day of pay, they can't even get food to have a meal on a day where there's only sadness to be had."
On Twitter, X-Factor duo Jedward asked: "Why are food banks being closed? The homeless and vulnerable families shouldn't suffer."