A nine-year-old aspiring artist from an Ealing school self-published her first children's book this year.
Mia Piesse, a year five student at Notting Hill & Ealing High School, wrote and illustrated her debut book Booboo Can Do Anything…Can You? during lockdown in February.
Inspired by her own experiences, the book follows her favourite bear Booboo and his grandpa on an adventure highlighting key childhood milestones like riding a bike and was written after Mia realised a need for more books for younger children such as her cousin Eloise.
Mia said: "Many young people do these things, so I wrote a book about that. Also, you've got to try and adapt it to young readers. You can't use hard words."
Mia explained the free time she had during lockdown allowed her to focus on her writing and drawing, with her work gaining recognition.
She said: "I'm quite proud I've written my book. My friends are proud of me and lots of people are proud of me."
Her father, Simon Piesse, a French and Spanish teacher at the same school – who also published his own collection of Spanish poems entitled Olas last month – said her school and family helped nurture her talent.
He said: "When one is creative, you've got to seize the moment. Mia had this uber idea and we were like, come on, let's make this come to fruition.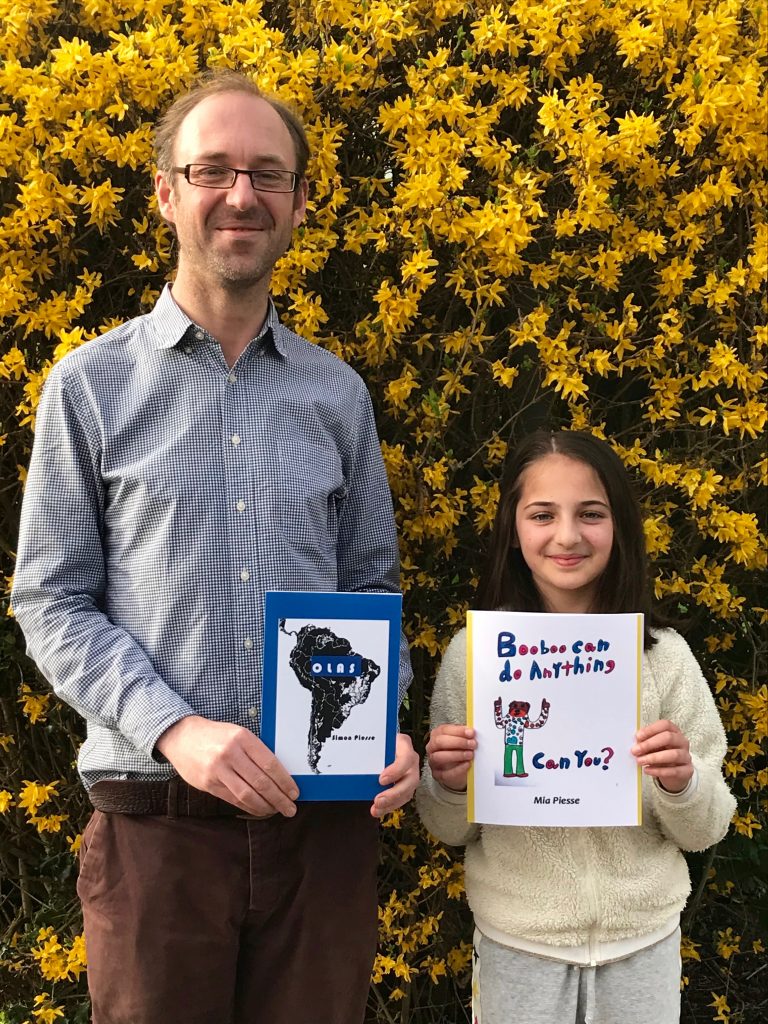 "There's so much possibility when parents give children the tools and the space to do it."
He also hopes lockdown will change the way schools approach creative subjects.
Simon said: "A lot of schools for whatever reason focus just on the English and Maths and acing SATs, but I think the potential is there for children to really get involved and make creative projects happen."
Mia, who may publish more books in the future, hopes her work will encourage other children to do the same.
She said: "I think the best advice is to try your best and if you need some inspiration read other books and ask for help."
Her message is clear: if Booboo and Mia can do it, so can you.
Mia's book is now available at a number of different retailers, including Amazon.
Picture credits: Simon Piesse