A lorry crammed with migrants – 53 adults and 15 children – desperate to have a life in the UK was opened by Harwich border officials today.
Viewing this incident alongside coverage of the Mediterranean migrant crisis, the UK's troubled asylum system and the boats stranded off South East Asian shores, we have a picture of tragedy.
Yet out of this adversity can come triumph – as a Tooting-based social enterprise has shown.
The Chickpea Sisters, a group of 13 migrant and refugee women from nine different countries, have overcome adversity and alienation to cook, share and build their own catering company.
From a kitchen attached to Mitcham Lane Baptist church, the women produce food that reflects their diverse backgrounds and experiences.
With the help of CARAS, a Tooting-based charity that promotes community engagement for asylum seekers and refugees, what was once a cookery club has grown into a booming social enterprise
Zahia Kara joined the Chickpea Sisters in 2012, at the group's inception.
At first the women simply cooked together, shared tips and chatted.
"We're always happy when we cook and we share," says Zahia, who is originally from Algeria.
The women wanted a name that would reflect their kinship, and thus the Chickpea Sisters were born.
Now they share their passion for cooking with the rest of south west London, catering for a range of functions from charity fundraisers to corporate events.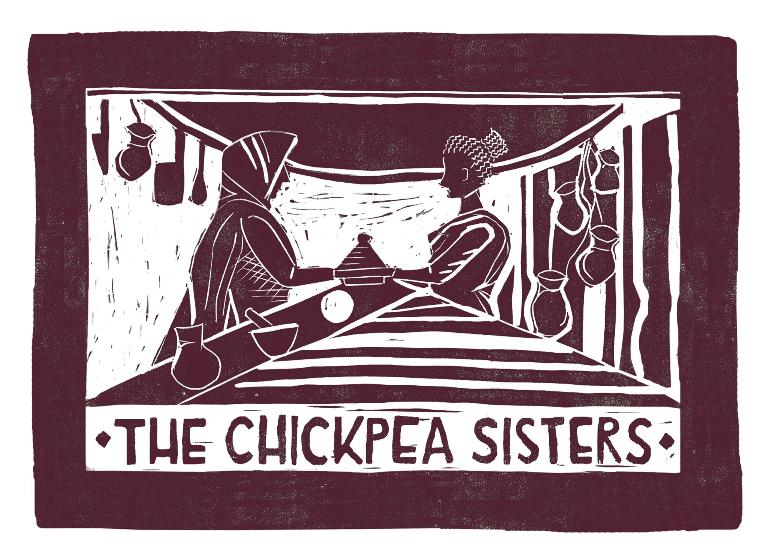 The ambition doesn't stop there. Rachel White, a CARAS project co-ordinator, said: "We're trying to reach out a lot more to local businesses.
"They would like to start running a lunch service where we can deliver lunch for different businesses, maybe one or two times a week just to keep on expanding the market, and a market stall as well."
Zahia, who migrated to the UK from Algeria, agrees: "We hope that it will be big."
With a new website, a sharp social media presence, and the release of their own cookbook later this year, Chickpea Sisters: Flavours from the Hearth, there is nothing standing in their way.
But social enterprises like this are rare. In 2014, the UK received 24,914 applications for asylum, 36% of these applications were approved.
But even after being granted asylum, refugees confront a multitude of challenges.
Women, who make up 27% of asylum seekers in the UK, are the hardest hit.
Not only are many the victims of sexual abuse, forced marriage and honour crimes, but when they arrive in the UK they face the challenge of translating their skills into income and independence.
Alexa Sidor, women's project officer at CARAS, believes that the government should be doing more to support refugees and migrants, including offering better access to legal aid and benefits.
"In terms of support that is more likely to affect women than men – free childcare would make a huge difference to women seeking employment," she said.
CARAS aims to give the migrant and refugee women the training and support to facilitate their own success.
Although the charity is still working with the Chickpea Sisters, the aim is to provide its members with the skills necessary to independently run the business.
The success of the Chickpea Sisters illustrates the importance of organisations like CARAS.
When offered a support network, friendship, training, and a future, the potential of refugee and migrant men and women is endless.
But the Chickpea Sisters have found another tool with which to fight alienation: food.
Through cooking these women have found a way to express their skills, identity and most importantly, their determination.
Featured picture courtesy of Andrea Moroni, with thanks