Liz Truss's energy plan is 'too little too late' for children in poverty this winter, a baby bank has warned.
Little Village, which supports families with babies and young children living in poverty across London, said they are concerned children will suffer untold hardships.
It comes after Truss announced plans to freeze energy bills at an average of £2,500 for the next two years. 
Sophie Livingstone, CEO of Little Village, said: "Families are already underwater.
"Even before the price increase this October, families are not able to make ends meet and are struggling.
"We're getting huge numbers coming through and the thing that's changed is the desperate situation that families are in."
Livingstone described one mum who was rationing her child to one nappy a day.
She spoke about another family who couldn't afford the bus fare to a food bank, another family sitting in the dark all day and another having to share baths once a week.
She added: "It's those sort of choices families are facing and that's before this winter."
Child poverty in the UK
Before the pandemic, 4.3 million children were living in poverty in the UK, according to Action for Children.
In 2020 to 2021, this decreased to 3.9 million, or 27%, with Action for Children suggesting this was mainly due to the temporary £20 a week increase to Universal Credit.
Half of all children in poverty live in a family with an under five, a report commissioned by Little Village found.
Figures showed that the North East has the highest child poverty rates, with just under half (47%) of families with an under-five facing poverty.
London has the second highest poverty rates for families with children under five, at 42%.
In 2021, Little Village supported a total of 6,463 children.
With the rising cost of living, the demand for their services have continued to rise.
People can support Little Village by donating nappies, wipes, mattresses, and clothes, or by volunteering at one of the banks across London.
They are supporting calls from charities including Save the Children to raise child benefits by £10 a week.
Currently, those eligible receive £21.80 a week for their first child and £14.45 a week for any children after that.
They also want the existing cost of living support to be doubled.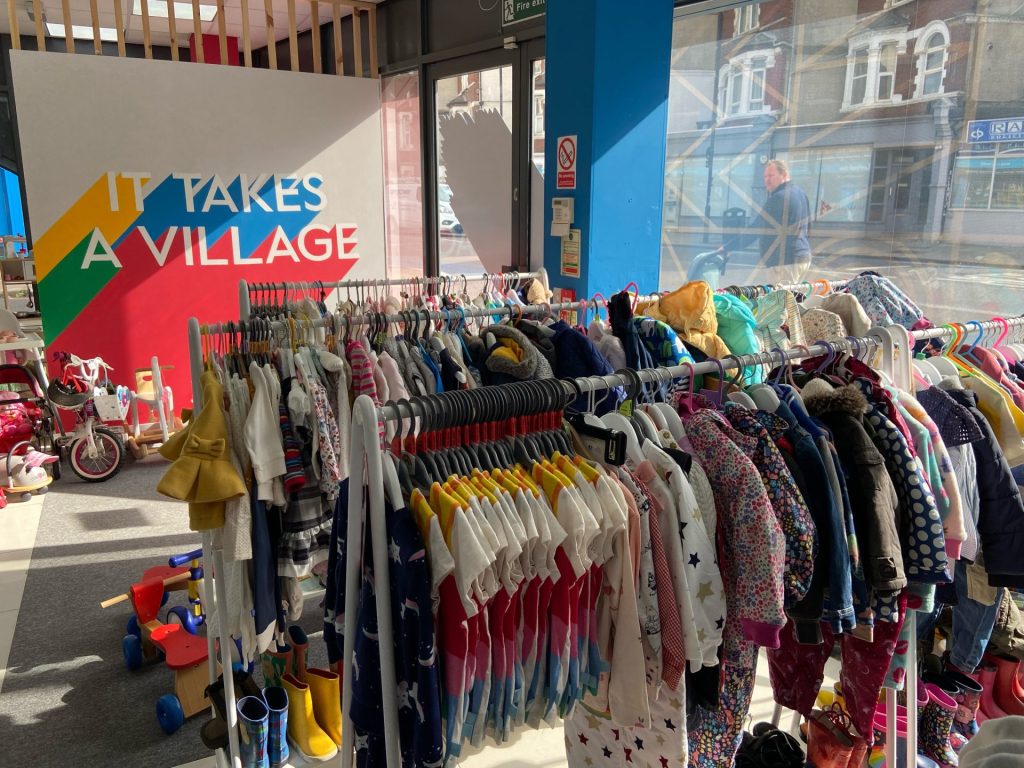 What support has the government announced?
Truss said the average household would be expected to save £1,000 from October as a result of her energy cap freeze. 
This is in addition to the fact that every household will receive a £400 energy discount.
On Friday 23rd September, Chancellor Kwasi Kwarteng also set out a series of tax cuts in a mini budget, including cuts to the top rate of tax, national insurance, and stamp duty.
The cuts have since received backlash after the pound hit record low forcing the Bank of England to launch a £65 billion intervention to calm the markets.
The Resolution Foundation also found only the wealthiest 5% will benefit from these cuts, and the rest of the population will get poorer.
This morning, Kwarteng was forced to U-turn on his income tax cut for the country's top-earners.