Nora and Nama is a new shop offering plant-based punters vegan rarities including baklava, meringue cookies and chocolates, all handmade by the owners.
The company's founders Nora Bergman, 30, and Nama Klein, 42, both originally from Israel, had been selling their creations independently until a chance meeting at Wholefoods Market in May.
The two chefs explain that they use recyclable packaging and high quality ethically sourced ingredients, which is something they won't compromise on.
Nama said: "For our products to be such good quality and special, this is how we have to make it."
Nora added: "There's not a lot of vegan patisserie in London. Sometimes you want something special that is handmade and unique, not from a packet."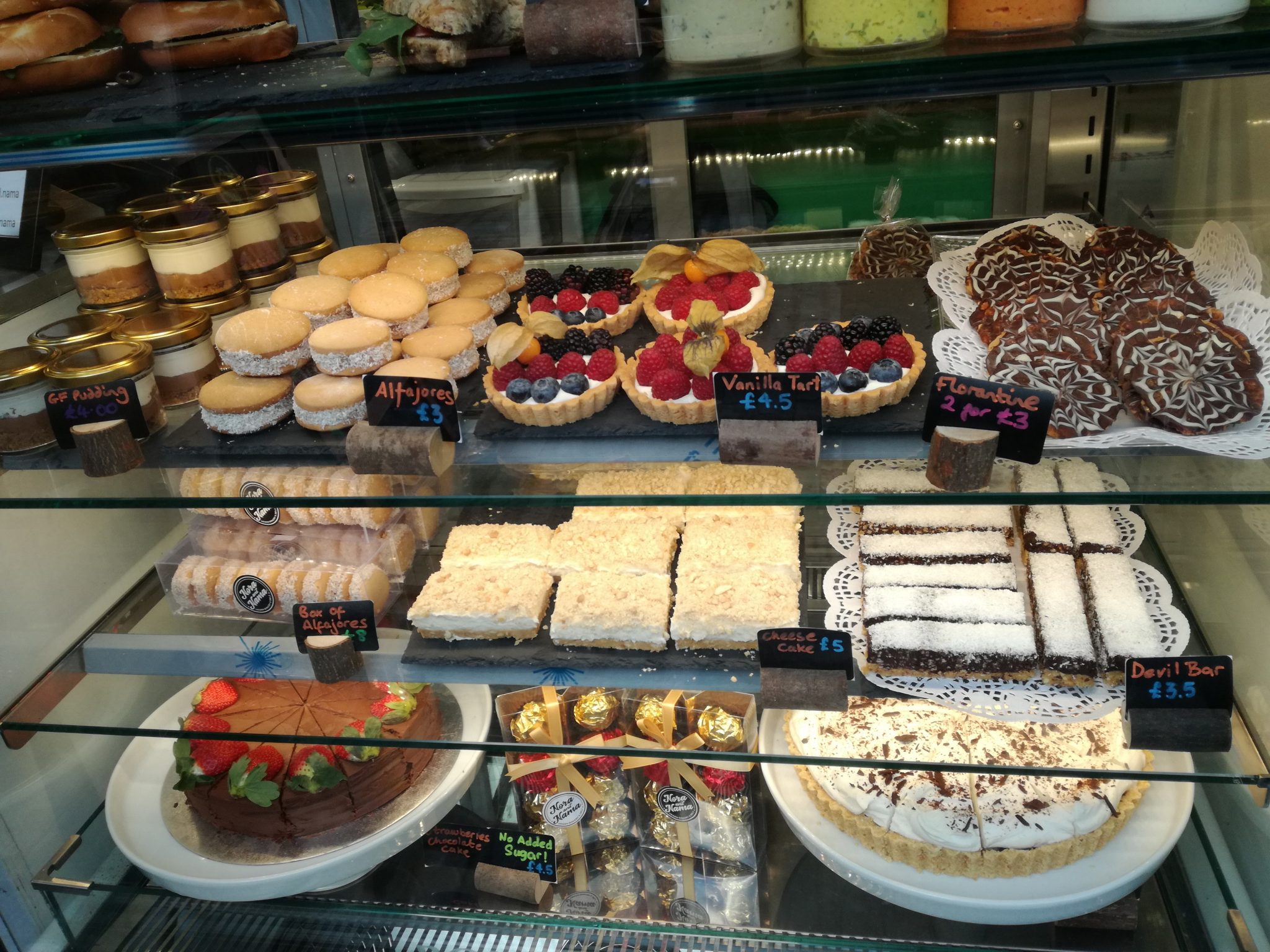 HANDMADE: Some of the treats on offer at the vegan bakery.
Nama said: "We joined together, shared our recipes and everything is made fresh by us. Nora has been doing more the face-to-face part and I focused on the marketing and setting up the business side. It's been like a rollercoaster."
While Nama recently left her job in operations management to bake full time, Nora is a professional pastry chef and graduated from le Cordon Bleu London in 2012.
"I went vegan 4 years ago after hearing a lecture by Gary Rovsky," said Nora. "I thought 'Oh no, he's ruining all the things that I've learned and achieved! What am I going to do with it?' It took me a good two years to understand the chemistry and what worked."
From the vegan rochers to the almond and pear tart, every morsel is the result of the two chefs' tireless kitchen experiments.
The bestselling lemon cheesecake alone took Nama a year to perfect, much to the delight of her husband, who provided quality control.
As well as their array of croissants, vanilla tarts and trubochki (cream horns) the shop also makes bespoke deli sandwiches and bagels, including vegan egg salad made of tofu and black salt.
The duo said they were delighted with the reaction from customers and already have regulars who pop by at lunchtime.
In the future, the bakers say they would like Nora and Nama to become a chain and have their sights set on Brighton and Norfolk.
But for now they are focusing on getting Londoners through the festive season without running out of banoffee pie.
Feature image shows Nora and Nama outside their shop.