'Master Bao' opens in Westfield this month as the third location for the popular Bao group which opened its first restaurant 'Mr Bao' in Peckham in 2016, and 'Daddy Bao' in Tooting last year.
Owner Frank Yeung, 34, who runs the restaurants with his father Joe Yeung, 62, and friend Nick Birkett, 34, decided to open 'Master Bao' in Westfield in dedication to his young son, as this brand represents 'the next generation' and the 'future of food' which will serve experimental dishes from Taiwan and south east Asia, including the world's first standalone vegan bao menu.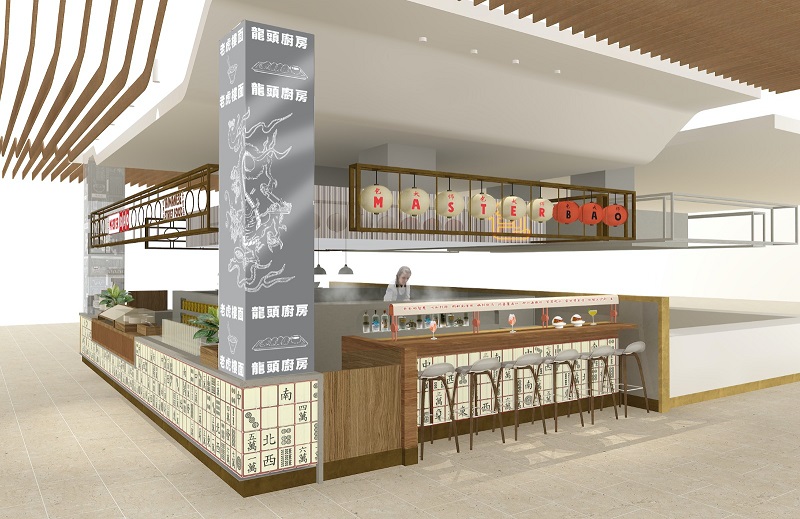 EXPERIMENTAL: The Westfield restaurant will represent the next generation, as inspired by Frank's young son.
Frank said: "The environmental impact of moving the world to a vegan diet is clear and represents the future of food, so I'm delighted to open Master Bao in Westfield as a dedication to my son Gonzalo."
He added: "As soon as my son finishes nursery he will be learning the ropes in the kitchen!"
Bao-group owners Frank and Nick met in 2008 and became friends through their ambition to build a unique food company – yet with little money and no backing, they had to do everything themselves – from sourcing Taiwanese ingredients, to designing and building their first brand 'Mr Bao'. However the risk paid off as it is the highest rated London bao restaurant on Facebook and has won international plaudits from VICE, Time Out and Le Monde.
Co-owner and friend of the Yeung family, Nick, said: "We really needed Mr Bao to work so we put everything we had into it and even did everything ourselves from gut feel and begging favours. 
"We treat everyone who walks through the door as our oldest friends, including the police who came to interrupt the party on our opening night."
Cooking most certainly runs in the family though, as Frank's father Joe had his own Chinese restaurant for 30 years. Two weeks into his retirement he found that he couldn't keep away from the buzz and now uses his expertise to run 'Daddy Bao' which the 62-year-old is the inspiration behind.
Joe said: "I love how my son has taken bits of inspiration from my old restaurant – The Jade, and updated them to create a new feel.
"I am incredibly proud of him, I truly admire his passion and determination – I think it's great what he's doing and feel honoured to be a part of it."
When asked if there will be any plans to branch out nationally, Nick said they would only open a new brand if the location felt right and would be able to give it the real care as they have done for the other 'Bao' sites.
The most highly recommended dish on the new vegan bao menu is the 'mushroom dan dan noodles' which Nick described as 'rich and moreish.'
For the 'Master Bao' menu and for more information on the restaurant visit the website. www.masterbao.co.uk