Midnight running is the newest craze for fitness fanatics who are taking to London streets and parks at night to fit in exercise, before partying into the dawn.
The runners get on their marks at 10pm before 10k sprints around London landmarks, interspersed with Rocky-style steps training, squats and stretches and even handstands.
Slower runners have a chance to catch up, or their breath, at the 'workout stops' and with an average running pace of six minutes per kilometre, the crew head to a bar for a well-deserved drink at the finish line.
Greg Drach, Midnight Runners crew captain & co-founder, said: "Midnight Runners came about when I was at university – I used to go for runs at midnight – I have always liked to see London at night.
"Once I graduated I pretty much forgot about the whole idea but just over a year ago I restarted running with my friends in Hyde Park and then organised a night time run.
"Last January we put up the event on Facebook, we brought a bunch of speakers on the day and 15 people showed up, all strangers, and we went for a run and then for some drinks.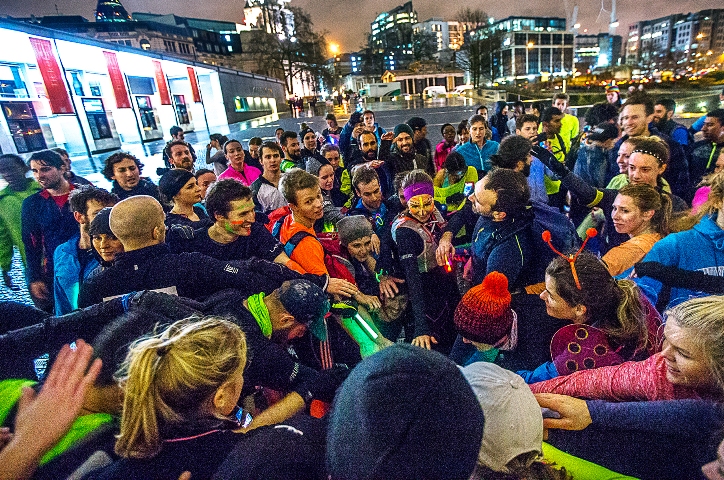 "Everyone seemed to have enjoyed it and the group has been growing ever since, now Midnight Runners is one of the largest running communities in London, we had more than 200 people at a run last month."
Greg said the group has proved so popular that they now also get together on Sundays for hardcore marathon training sessions and offer non-running exercises like yoga Thursdays.
The runs take them along the banks of the Thames, from Hyde Park to Richmond Park, and sometimes back again for those brave enough to take on the 30k.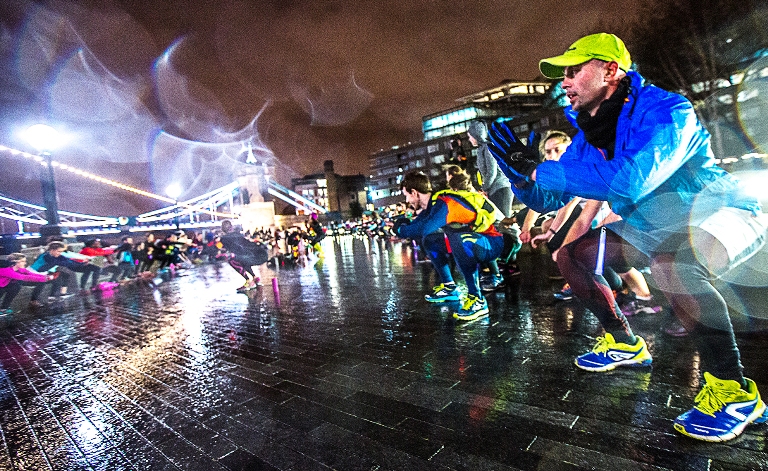 Greg said: "What transcends with people is three things – the first one is that we are very inclusive so as long as you are capable of running 10ks, then we will try and create a family feel and be welcoming.
"The second one is the music, as far as I know the only group who run with speakers, which we believe helps push the runners to run a little bit faster and further.
"The third thing is the formula that we have developed. Our events are not just runs but have stops where we work on the core body with certain exercises so as to try and develop your fitness and strength beyond just running."
The events are free, you don't have to register, you just have to show up with a willingness to run and want to meet new people and make friends because ultimately running is a social event.
Pictures courtesy of Tanya Raab, with thanks