While Snapchat's self-destructing mode might be great for sexting, this social media app is starting to transform the way we communicate and consume entertainment.
From seeing exactly what the infamous Justin Bieber is up to from day to day, to getting a glimpse of Jason Derulo working out – media that disappears after just  24 hours – Snapchat is changing the way we consume entertainment.
Snapchat's video views have more than tripled in the last six months, and the social messaging app is now getting around six billion video views a day.
In a world dominated by duck pouts and 'fish gape' selfies, it's little wonder this way of communicating has sky-rocketed since its launch in 2011.
Despite the fact the millions of videos posted are fleeting moments, they have the power to leave a lasting impression.
Meet controversial comedian Dapper Laughs.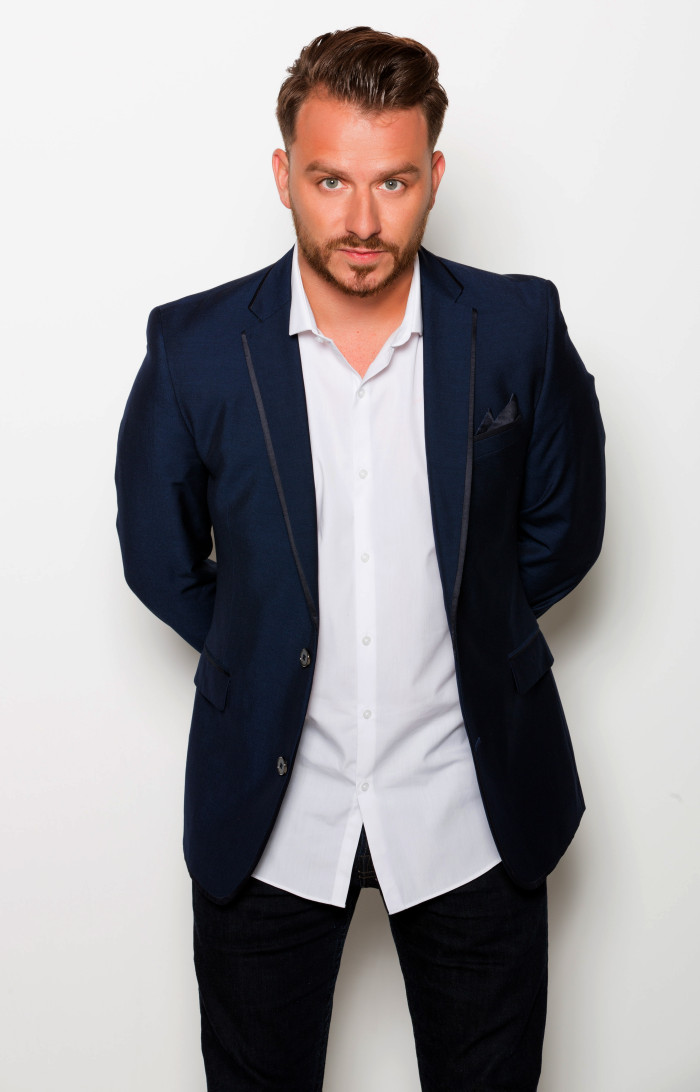 CONTROVERSIAL: Comedian Daniel O'Reilly aka Dapper Laughs
The Clapham-based social media prankster, real name Daniel O'Reilly, is using the app in a bid to launch his comeback to comedy with a daily clip viewed by half a million fans
While many thought he had disappeared off the face of the earth after he made a sombre appearance on Newsnight after making jokes about rape and homelessness.
The repentant TV personality  admitted that some people still see him as a grubby sexist, but he hopes to redeem himself to fans by delivering a daily dose of pranks shared directly to fans' Snapchat story feed.
Dapper said: "I know that a lot of people use Snapchat to send nudes – boob pictures, willy pictures and stuff like that and I know there's quite a lot of celebrities out there that might use it for that too.
"But Snapchat is also a great platform for comedians and celebrities to show people what they're really like.
"A lot of my comedy came under fire last year because some stuff was taken out of context so Snapchat is a great way for people to see for themselves and have a good laugh."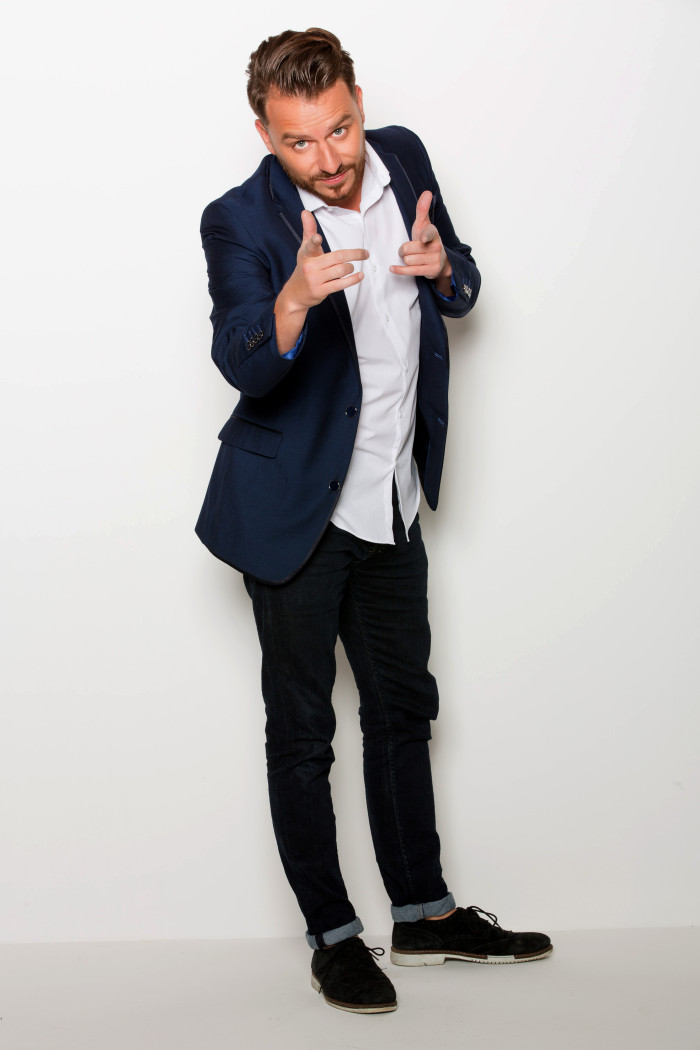 REPENTANT: Dapper hopes to redeem himself to fans
Dapper admitted that he was shocked that he had even managed to make a comeback after the sexism storm last year with many claiming he degraded women.
The self-proclaimed feminist confessed: "It's crazy isn't it? I thought it was all over.
"I think Snapchat really helped me to get back to comedy and I have a lot of loyal fans to thank for that on Snapchat."
SW Londoner managed to get a glimpse of the Snapchat whizz in action and even squeezed in a cheeky game of Snog, Marry, Avoid and Would You Rather.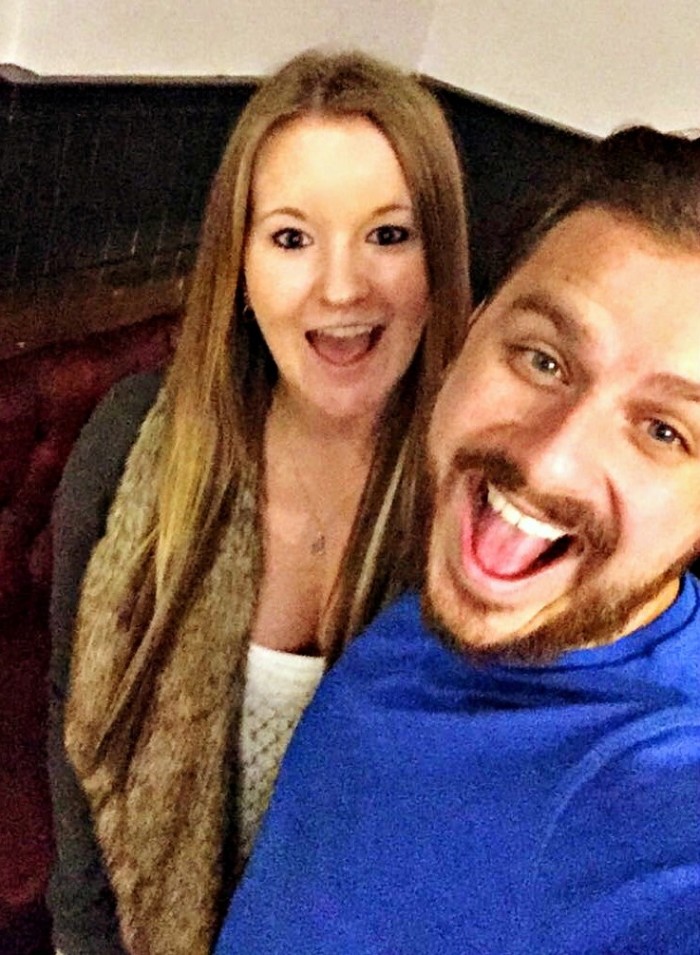 FUN AND GAMES: SW Londoner reporter Lucy Jones chats with Dapper
You can find out Dapper's answers by watching the video below.
[fvplayer src="http://swlold.tfdev.co.uk/wp-content/uploads/2015/12/Dapper-Laughs-SW-LONDONER.m4v" width="480″ height="272″]
Dapper recently released his stand-up DVD Dapper Laughs: The Res-Erection Live, which received support from fellow celebrities, including Not Letting Go hitmaker Tinie Tempah and Geordie Shore hunk Gaz Beadle.
The social media prankster revealed how award-winning popstar Example has supported him and showed him the importance of social media.
The Proper Moist singer revealed: "Example has been very supportive.
"He appreciates the power of social media and the sort of problems I went through so he's cool – Gaz has been fantastic too."
Dapper recently shared some Snapchat banter with Gary and said he's hoping to pin the Geordie down for some joint videos for their fans.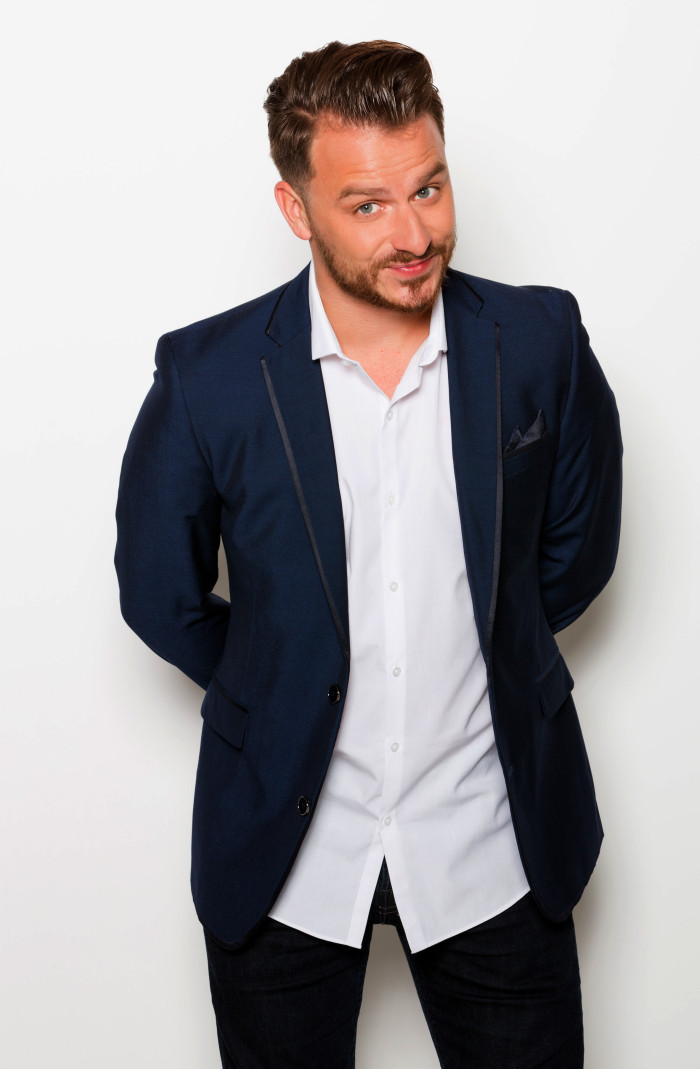 MOVIE AMBITIONS: Dapper hopes to recruit fans to star in his new film
The TV personality, who trained at a performing arts school, is also planning to power his new movie, Fanged Up, through using Snapchat.
Dapper told us that he and his co-prankster Nick Nevern, who is also a frequent Snapchat user, will soon be recruiting some of his fans to feature in their new film.
He described: "It's a bit like Lesbian Vampire Killers but instead of lesbians there's hunks, which is us!
"We are going to power this film with the fans.
"The film opens in a huge nightclub scene so what I would like to do is Snapchat the fact we are going to be there and run competitions with hundreds and hundreds of people.
"I want to give everyone a chance to get involved in the film so when they go to the cinema they can see themselves."
The comedian admitted that he started writing his new comedy horror film after his ITV show Dapper Laughs: On the Pull was axed last November.
He said: "When I had a bit of down time I sort of kept myself sane by writing a lot of comedy. I wrote my new tour and I wrote this film."
Dapper, who is going the full distance to rehabilitate his reputation, also told us how the production of the DVD was particularly emotional for him.
The former estate agent described: "I put the deal together for the DVD after I lost the TV show, I lost my tour and Dad was ill – obviously we had to deal with my dad's cancer unfortunately.
"The most happy moment for me was when I walked in before the audience arrived.
"After everything that had happened over the last six months to be there doing it was emotional really.
"It's the first opportunity for the UK to really see what my stand ups are about."
To see Dapper Laughs in his full glory on Snapchat add his username dapper29.
Pictures courtesy of Paul Raymond Publications, with thanks