Surbiton-based magician Noel Qualter has been all around the world wowing celebrities with his table magic, but it's a gig in front of the Saudi Arabian family that stands out most in his mind.
He's scooped the Magic Circle Originality award for the past two years and this year was also the runner- up in the circle's Close-up Magician of the Year category, not too shabby considering the circle has more than 1,500 members.
He's appeared on The Apprentice and television show Fool Us, as well as wowing the likes of Jonathan Ross and Orlando Bloom – but it's a show with a fellow magician in a country where magic is taboo that sticks with him most.
"The Middle East is one of the magic hotspots" he explained.
"They have no booze, so what else are they going to get their kicks from? Chain smoking, exotic fruit and magic tricks.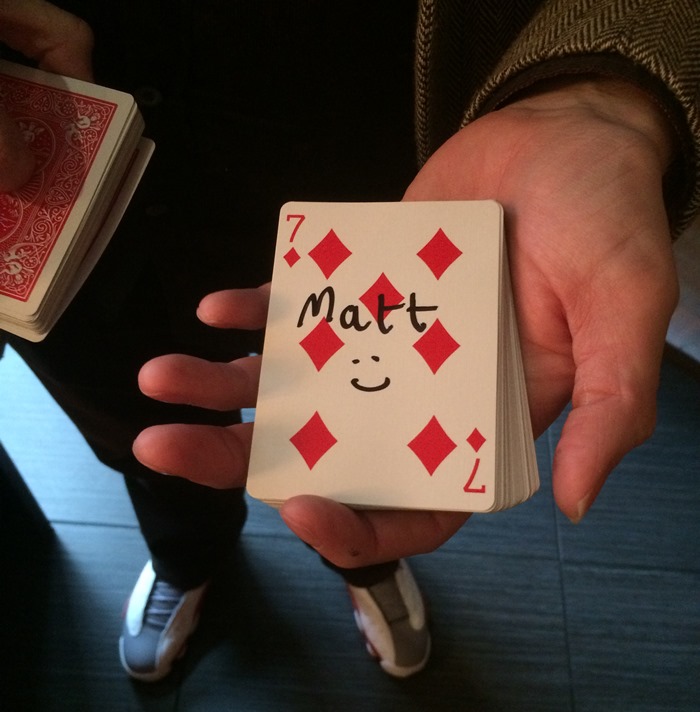 GETTING CLOSE UP AND PERSONAL: Noel demonstrates one of his card tricks

"We filled in a form that said 'magic and the supernatural is banned' and anyone doing magic will get 40 lashes.
"The night before the event we were told by the prince we weren't allowed to say certain words like magic, illusion and conjurer.
"We said to each other 'what are we doing here?'
"We didn't know how much English the guests spoke, so we went up to them saying 'I do quick hands' and performed the tricks while armed guards watched on.
"Knowing I couldn't say certain words but trying to convey what I do, that was definitely the most terrifying gig of my life."
"Knowing I couldn't say certain words but trying to convey what I do, that was definitely the most terrifying gig of my life."
Noel's shows involve him doing close-up table magic, when the audience might not expect him to be there and has to make an instant impression.
He normally begins by approaching a table in the corner first and, by the time he reaches the second table, their interest has already piqued.
"Very often when you're doing table magic, it's bang, bang, bang, I've got to get your attention straight away," he added.
"It's got to be fast, it's got to be almost like an attack because I've got to get them to believe in me straight away.
"When I first started performing to strangers I was shaking like a leaf – every magician has gone through the same stages of shaking so much that the other person watching cannot relax.
"But once you get over that and are working the room, by the end of the night you've done seven or eight tables and everyone else is screaming for you to come over.
"I get a kick from watching the explosion of reaction from people at events and watching their joy – in the same way as being a chef, I'm creating something for them."
Noel got into magic when he was 10 but it was not until his early 20s that he began to take it seriously, leaving his job at a fruit machine company – where he spent most of his day looking up magic tricks – to set up his own website.
Business came quickly and 10 years ago he was inducted into the Magic Circle, which counts about 80% of professional magicians in its membership.
Despite his success Noel hasn't been tempted to follow in the television  footsteps of Derren Brown and Dynamo.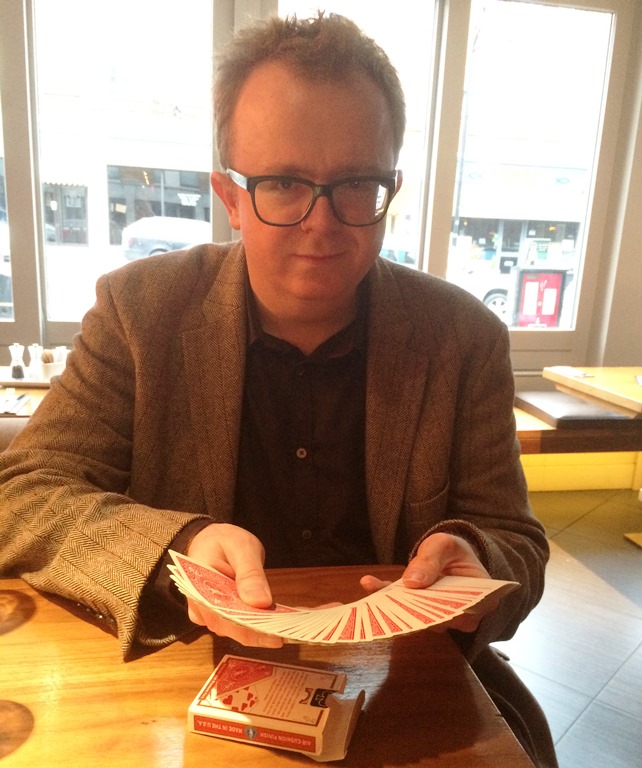 MAGIC MAN: Noel displays some tricks for SWL reporter Matt

"TV magicians often have a team working for them – they might have a great look but they're not often the most incredible magicians," he said.
"It's a bit like how Britney Spears has a team of songwriters for her.
"I've been friends with Dynamo for 15 years, worked and advised for him and I'm really pleased for him but he has his limitations like anyone does.
"If you're watching a TV magic show you don't know where the edit point is. Because we're so used to reality television, people assume that no editing is going on."
Brown and Dynamo are both famous for their bravado, a technique used by many magicians, but for Noel the enjoyment comes from letting the magic do the talking.
"You often have to be the overbearing, sarky strong-willed guy that can't be foiled.
"That isn't the way I would like to perform magic, but it works," he admitted.
"The best way of doing it is if you strip back everything and I'm no longer the smart arse with the tricks and the gags.
"Then the magic is the strongest thing – an amazing thing has happened that they will remember forever."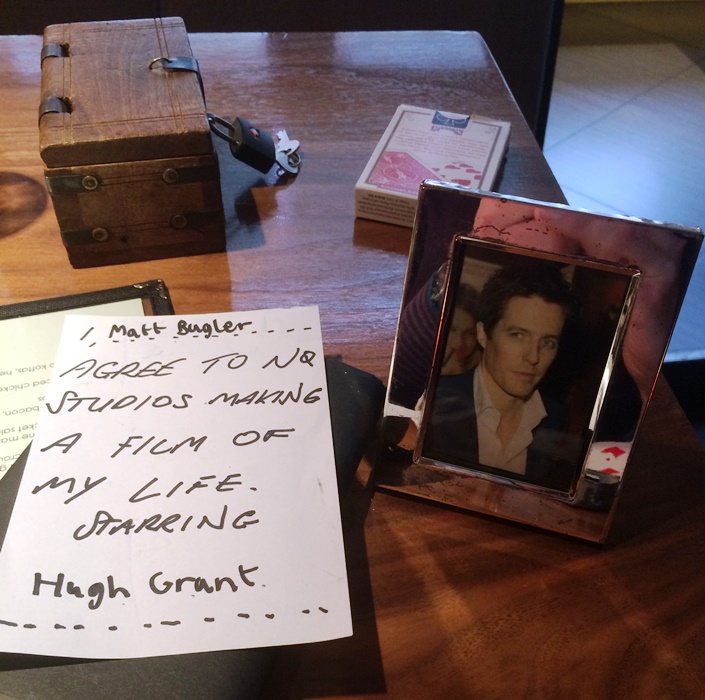 HERE'S LOOKING AT HUGH, KID: Noel conjures the Brit actor's name out of thin air

Noel ended the interview by showing me the trick that won him the originality award last year.
"If you could have any actor playing you in the film of your life, who would it be?" he asked.
I suggested Hugh Grant (I was put on the spot!) and he produces a sheet for me to sign to that effect.
He then tells me he got in touch with Grant's agent and although the actor was unavailable, he did send something as a token and, from his jacket, Noel pulls a small framed photo of the Notting Hill star.
I've no idea how he did it, as there are no pictures of me lurking in the public domain, and I'm glad. Because that is the one amazing magic trick that I'll remember forever.