Cabaret is coming to Clapham as Bonnie and the Bonnettes of the House of Love visit from Newcastle to perform at the Omnibus Theatre.
There will be six acts in total, including drag act Vol-Au-Vent Love, played by Brendan Flanders, Mama Rhi played by Rhiannon Bowes, and Max Easter's MXYM, who are all members of the House of Love.
Two local acts will appear – a drag king called Beau Jangles, and singer-songwriter Explicare will join Bonnie and the Bonnettes.
Cameron Sharp is Bonnie Love, and Hattie Eason and Becky Glendenning serve as the Bonnettes, as the trio host a cabaret of several acts including singer-songwriters, and drag kings and queens.
Starting as a university project, Cameron brought Bonnie and the Bonnettes together to put on a show. All three were studying different courses at Northumbria University.
Cameron said: "We got together for a show, and then about halfway through we were like, this kind of works. We really enjoy working together, and people seem to like it.
"So then coming out of uni we then at point had a full show, so we toured that nationally, and at that point we were like, we're going to make this a thing."
Cameron describes the show as a 'good night out' with friends where you can drink and have a good time, however, the group also aims to make its audience think with its act.
"Our work is queer and cabaret so ultimately it is political, but we don't want to lecture people.
"People see 'entertainer' as a tacky word, and we want to bring that back that there's no shame in theatre that is purely for a cracking night out."
Cameron's drag persona is Bonnie Love, and he has been performing her since the age of 14. He said when Bonnie first came about, she was very different from what she is now, playing to a stereotype of what Cameron believed a drag queen was supposed to be.
Bonnie took a break when Cameron was 18, but re-emerged when the project began.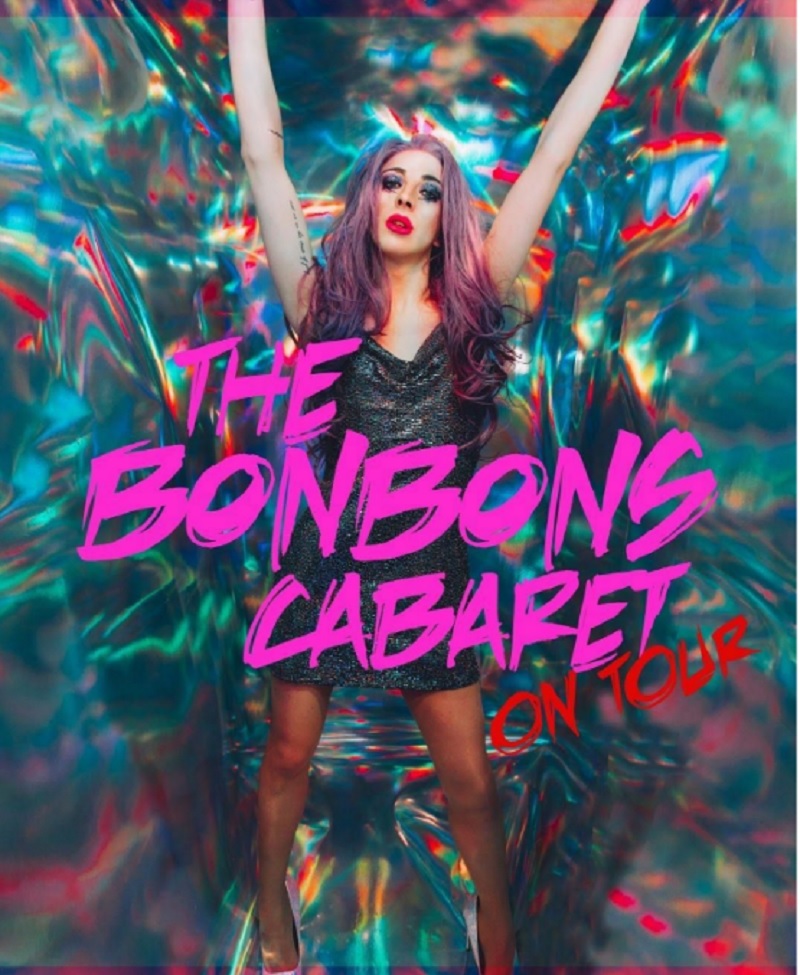 GOOD TIMES: Cameron describes the show as a 'cracking night out'.
He describes her as a ringleader who orchestrates the acts, and is in control all the time.
"It's quite fun playing with what happens when that is challenged and things might not be as she likes it," he said.
The two Bonnettes act as Bonnie's sidekicks. Becky's Bonnette character is 'just happy to be there', and she is the one who is a bit nervous, anxious and not quite sure of what's going on when she dances.
Hattie's character, on the other hand is 'on the side of the audience', and essentially tries to make sure everyone is having a good time, like a hostess.
"Because there's three of us, it's really nice to play with the dynamic between us, and the audience," Cameron said.
The group have aspirations to head up to Edinburgh, but are currently holding off.
"Someone said to us quite early on when you go to Edinburgh for the first time, make sure you're at the top of your game," said Cameron.
"And that stuck with us, and when we go we want to make sure it's the show we want to take up, and it's expensive. It's definitely something we want to do though."
Another upcoming project to look forward to is And She, which will focus on celebrating their mothers and the changing relationship between mother and child.
Noticing a rise in acts about feminism and women's rights in their line of work, they wanted to do something different, and celebrate women like their mothers, rather than famous figures.
Cameron said: "We saw a lot from a certain demographic which was mainly younger, 20-year-old women, which is fantastic, but also we thought: what about the women who had come before that?
"When you say 'strong feminist woman' people suddenly go to Beyonce, but for me, my mum being a single mum doing the dishes and having done a shift at two jobs all day and still looking after me and my sister, says to me 'strong powerful woman'; it's just a different world.
"It's us giving them a chance to say what they want to say and celebrating their lives.
"We kind of want to do part our mum's living rooms as if you'd come round for a cup of tea, and part Wembley arena."
The group won't be playing their drag personas in this show, and describe it more as a theatre piece – the team are working with a sound designer and writing their own music.
You can catch Bonnie and the Bonnettes at Clapham's Omnibus Theatre on 18 July and tickets are on sale now.