After more than seven years in Soho, experiential bar Archer Street's new site on Northcote Road in Clapham develops their formula with professional performers serving up drinks with a song and dance.
Among the sports pubs, faux-record-shop bars and takeaways that are synonymous with the area, Archer Street stands out as an altogether classier establishment, transposing London's famous theatre district into its vibrant venue which contains two floors and an outdoor terrace, though the downstairs is only open Thursday-Saturday.
The décor follows in a similar vein to its Soho sister, minimal in design, the walls boast racks of the revered Billecart-Salmon champagne of which Archer Street is the exclusive UK partner (for champagne fans this means it's available by the glass rather than the usual bottle only).
On the ground floor the sleek interior is brought to life by patterned upholstery of purple and red flora that pops against grey wood panelled walls. Vibrant armchairs and sofas again contrast the architecture like an extravagant drawing room assembled in a yoga studio.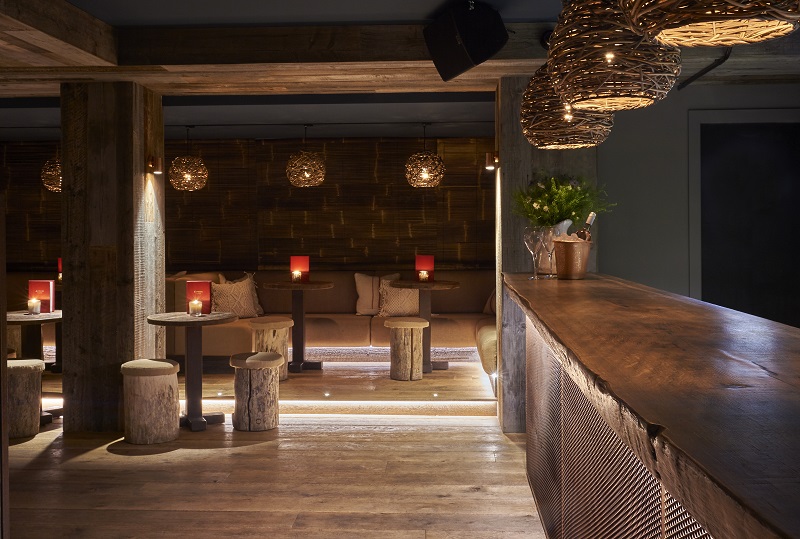 STYLISH: The venue's decor is classy and not over-the-top.
Downstairs is a more intimate affair, it's a tiki bar, but stylised in a way that avoids the crass thematic overload that often swamps other tiki venues. Light wood lines the walls and bar and extends to tables which outline a central space I can only assume is used for dancing when open. This creates an intimate yet spacious feel that feels more Maldivian overwater apartment than Hawaiian hula disco.
Atmosphere might be what separates Archer street from the legion of bars that surround its sites. The music is about the right amount of cheese – before you're able to question yourself too seriously about sipping an old fashioned to the Backstreet Boys you'll be brought back round by some undeniable retro banger.
The DJ, who plays every night, must maintain a consistency of cheesy yet enjoyable tunes because he is, ultimately, subject to the whim of the floor staff. And this is where Archer Street comes into its own. If, initially you think five waitresses is overkill for a 250 cover bar, you quickly realise this is because at any moment one (or two) of them might hop on a table, mic in hand, and break into song. Thankfully it's not an amateur affair, all the front of house staff are professional musicians and performers.
Jessie is an opera singer while manager, Will Peaco, is a West End performer and choreographer who has worked on Dirty Dancing and Priscilla. All this innate theatricality compliments the showmanship of quality hospitality service and means the staff appear to be genuinely enjoying themselves.
Though the bar serves a small selection of pizzas, sharing boards and a selection of white and red wines, the sense is that champagne and cocktails take priority in this modernised take on the classic cabaret bar.
The signature cocktails were designed by decorated mixologist Benji Purslow and come with a hefty £14+ price tag which hasn't been altered from their Soho site. The price hurts less, however, when served with a smile by singer/songwriter Katie Reed while two of her colleagues perform a duet for the punters.
In-keeping with the theme, the cocktails are named after great musicians, The Wonder is a gin-based floral sip, tasting predominantly of jasmine, with herbaceous hints brought to it by sunflower cordial and a pea tea infusion.
The Presley consists of sweet vermouth and bourbon, while chocolate bitters, banana liqueur, and peanut butter flavour are added as an homage to the King's famous peanut butter and banana sandwich. It's a subtler affair than you might expect, with the nutty flavours coming through primarily on the nose before a sip provides rich sweet undertones to the classic Manhattan staple.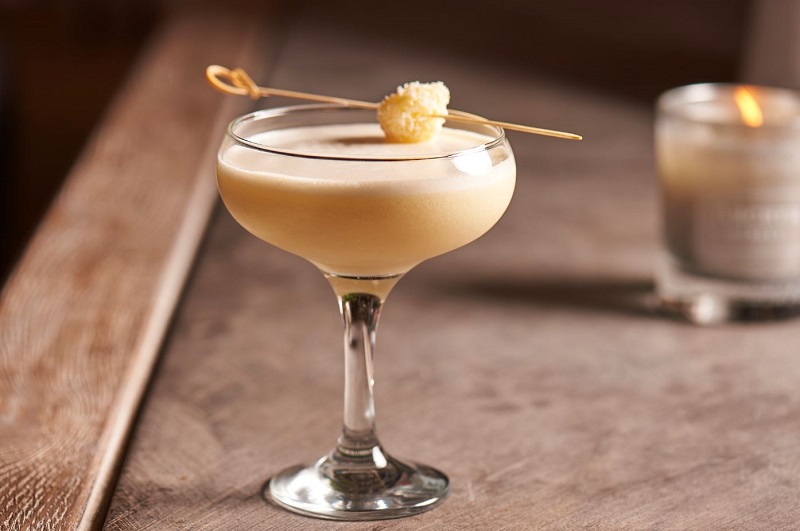 TROPICAL: The Blondie combines coconut ice-cream with pineapple.
For summer days there's the Adele, a recognisable take on a mojito, now seen commonly as a gin garden, involving gin, mint, apple juice and elderflower, or the Blondie, which is like an indulgent gin-based Pina Colada combining coconut ice cream and pineapple with a hint of cardamom. Or you can keep it simple with fresh pressed smoothies which can be augmented with a suggested alcohol for what is touted as a 'healthy cocktail'.
For an experiential bar, Archer Street does not fetishise its themes in the tacky way some do. The setting is comfortable and slick and the cocktails creative and original. But its staff are what elevate it, professional friendly service combined with talents in their own right justify expensive products and make it all too easy to while away a night here simply enjoying the show.