Thousands of protesters gathered in London yesterday to oppose the recent travel ban on seven majority-Muslim countries imposed by US President Donald Trump.
Demonstrators organised by advocacy groups including Stop the War Coalition and the Socialist Workers Party (SWP) rallied outside the US embassy and marched on Parliament to protest the controversial ban.
President Trump's executive order, signed in January, imposes a 90-day visa suspension for anyone entering the US from Syria, Iran, Iraq, Yemen, Libya, Sudan and Somalia.
The move has drawn widespread criticism in and out of government.
On February, Friday 3, Washington state – with backing from Minnesota and major corporations including Microsoft, Amazon and Expedia – successfully sued to block the order after a ruling by Seattle-based federal judge James Robart.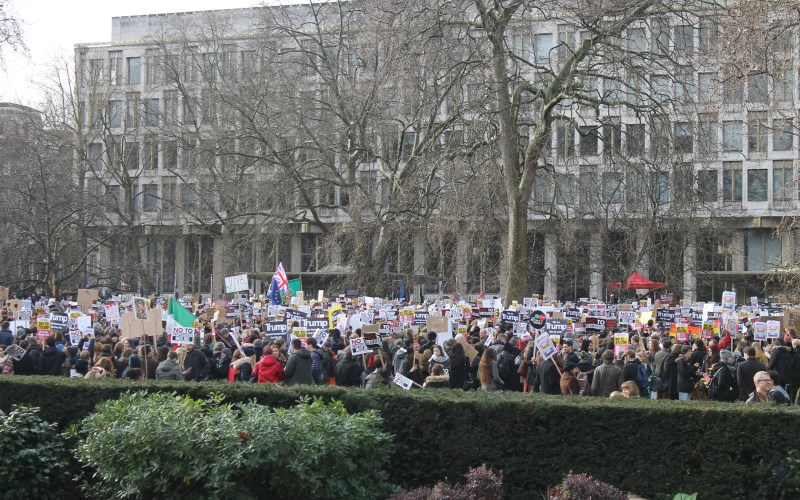 Speaking outside the US embassy, Brent Central MP Dawn Butler said: "They say when America catches a cold, the UK sneezes.
"America has a virus, and we've got to stop it coming to Britain.
"The free world may never recover unless we act now."
Optimistic protestor Kayla Niels saw the positives in the protest.
"I think it's beautiful that in the face of a leader that would divide people, people are coming together and unifying," said the 22-year-old American student.
Another protester Cara-Heleny Stripp, 33-year-old marketing proposal writer, said: "His whole department is either under his thumb or scared of him, and quite frankly its all going to fall down around him.
"He's completely unprofessional, as president of the United States Twitter is not the right platform to be sharing your views.
"He's going to be the worst president that has ever been."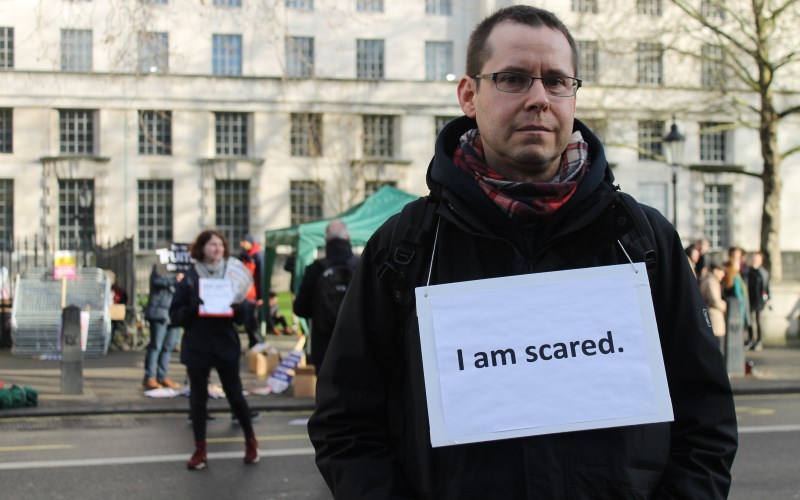 Similar demonstrations took place across 12 major UK cities including Birmingham, Brighton and Sheffield – with prominent figures including former Archbishop of Canterbury George Carey and Guardian columnist Owen Jones voicing their opposition to the protests.
"You sometimes feel hopeless," said 29-year-old protestor Alex Roberts.
"But if you can stand up for people who can't stand up for themselves it's important to do that."