The image of a Syrian child washed up on a beach in Bodrum, Turkey recently showed the human cost of the migrant crisis, but not everyone has been sympathetic to their plight.
Aylan Kurdi, a three-year-old who fled Kobane in northern Syria with his family, drowned after the boat he was travelling on to the Greek island of Kos capsized.
Peter Bucklitsch, the UKIP candidate for Wimbledon in this year's election, caused a stir when he tweeted his views on the incident yesterday.
He said: "The little Syrian boy was well clothed and well fed. He died because his parents were greedy for the good life in Europe. Queue jumping costs."
Mr Bucklitsch, who received 2,476 votes in May, deleted the tweets and his Twitter account before issuing an apology.
He said to the BBC: "I apologise for the evident distress this caused."
We took to the streets to ask the people of Wimbledon what they thought of Mr Bucklitsch's comments.

Do you agree with Wimbledon UKIP candidate Peter Bucklitsch's tweets?
            No  65%                       Yes  35%
Jim Wickham, 45, an engineer from Sutton, strongly disagreed with Mr Bucklitsch's comments saying that Syrian migrants were not driven by greed, but by survival instincts.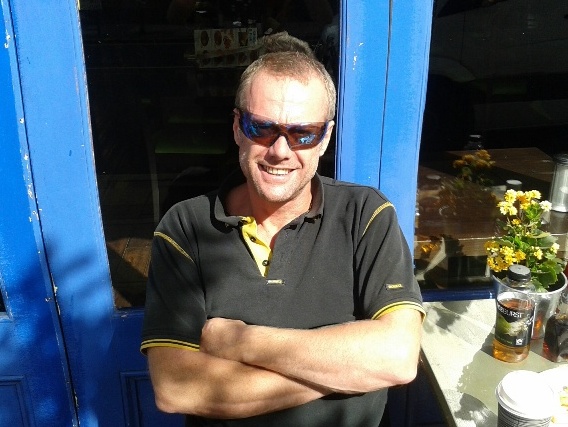 JIM WICKHAM: Branded the comments 'a disgrace'
He said: "It's a disgrace. These people have no choice but to try and find a better life. It has nothing to do with being fed – they are simply trying to escape a war zone. The problem is not being dealt with at source."
Charlie Helyes, an administrator also from Sutton, echoed similar feelings and agreed that the tweet was unacceptable.
The 26-year-old said: "The child and his family were Kurdish and have been discriminated against in Syria.
"It is nothing to do with greed, it is a civil war which they were forced to move away from."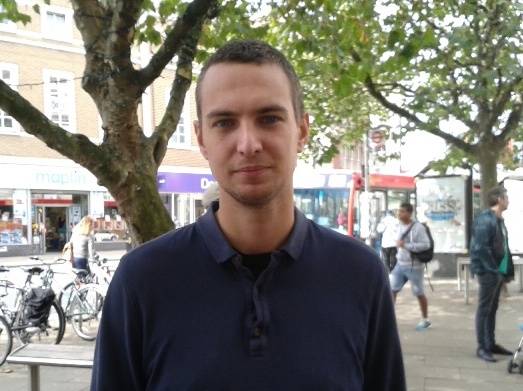 CHARLIE HELYES: 'It is nothing to do with greed'
However, not all people condemned Mr Bucklitsch's comments such as Roger Muchmore and his wife Irene Zavada, salespeople from Surrey.
They said believes that not all migrants move out of necessity and worries that although some are forced into moving, many others are taking advantage of the situation to move into Europe.
Luke Murray, 16, a student from Wimbledon felt the tweet showed a xenophobic attitude, but did express worry about Europe's ability to deal with migrants.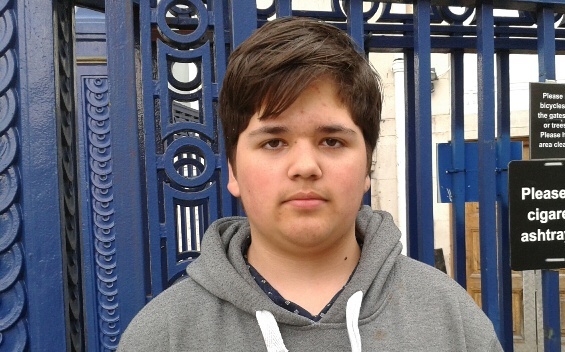 LUKE MURRAY: Worried about the EU's ability to deal with the crisis
"We are all human beings, we all would seek a better life in their situation. The EU can't handle the situation at the moment," he said.
Peter Bezodis, 42, unemployed and also from Wimbledon had similar feelings and stressed the point that Aylan and his family were forced from Syria and did not move out of greed.
Penvo Penkov, a 49-year-old from Wimbledon who did not want to be photographed, agreed with Mr Bucklitsch's comments and had little sympathy for migrants.
He said: "These people have money for people smugglers but still want to reach Britain for a better life.
"Syria is an excuse – they are illegally invading every border in Europe. We need to take decisive action."
Featured picture courtesy of Peter Bucklitsch/Twitter, with thanks