I never thought home-baked apple crumble could be improved until I sipped a vodka-based version from a champagne saucer last night.
I've always had a fairly ambivalent attitude towards cocktails but I now know that what I'd been missing was the liquid gold version of the traditional British dessert.
It's just one of many new cocktails with a nostalgic twist The Jam Tree will be launching next month.
For those who insist the correct term for a Snickers is a Marathon or affectionately recall the days when Freddos cost 5p, the Rhubarb and Custard cocktail is sure to take you on a trip down memory lane.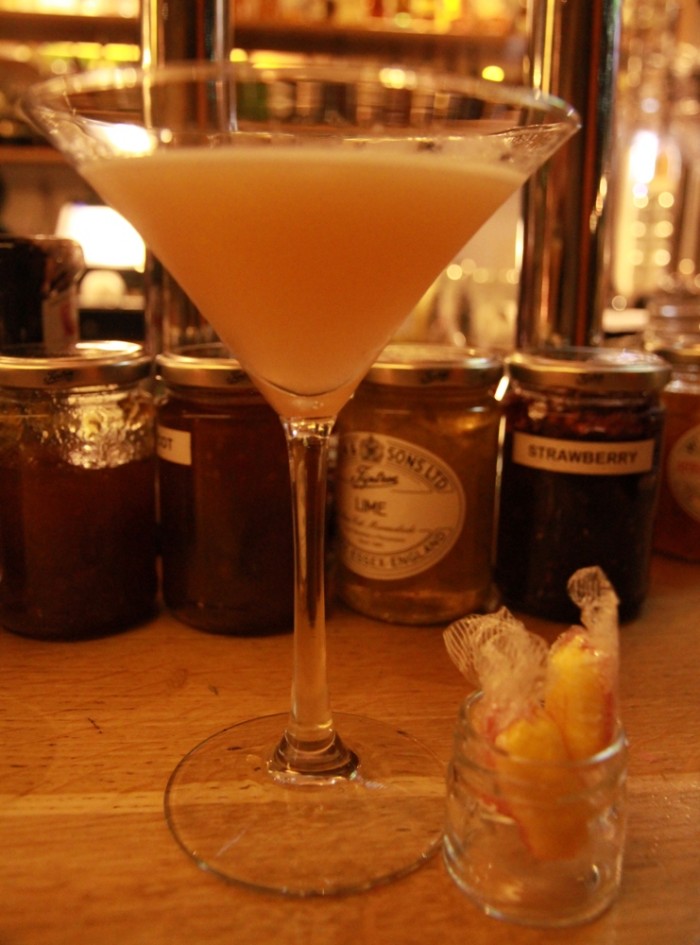 RHUBARB AND CUSTARD: Grown up take on the classic sweet
Despite combining potent pisco, a brandy produced in the wine-making regions of Peru and Chile, with Cariel vodka, the taste is remarkably akin to the classic boiled sweet, which is served with the drink like an amuse-bouche.
At The Movies – a vodka cocktail with butterscotch liqueuer, lemon juice, caramel syrup and lemonade, topped with popcorn and served in a cinema-style box – was so convincing it prompted me to look up the latest films for a trip to the flicks.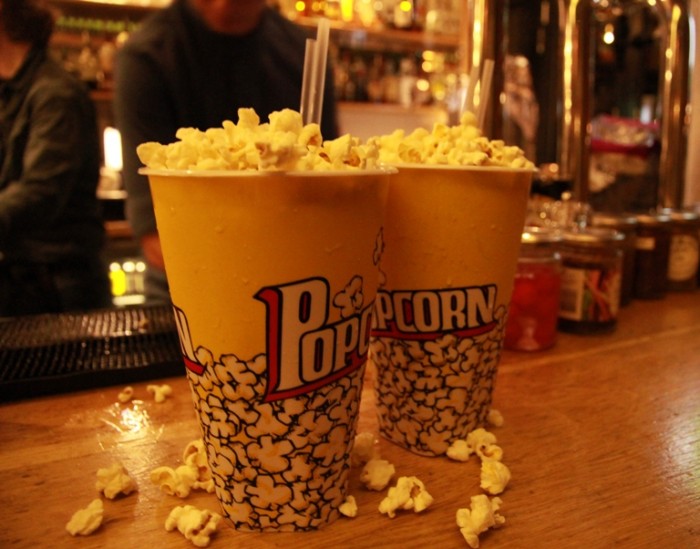 (SATURDAY NIGHT) AT THE MOVIES: A touch of silver screen glamour
Operations Manager Emilio Basone explained they were considering super-sizing this sweet treat as a sharer version for those who need some Dutch courage on a first date.
Popcorn and drinks is arguably a much wiser choice than the sober and generally silent experience of the cinema.
Being The Jam Tree, no cocktail menu would be complete without some jammy additions.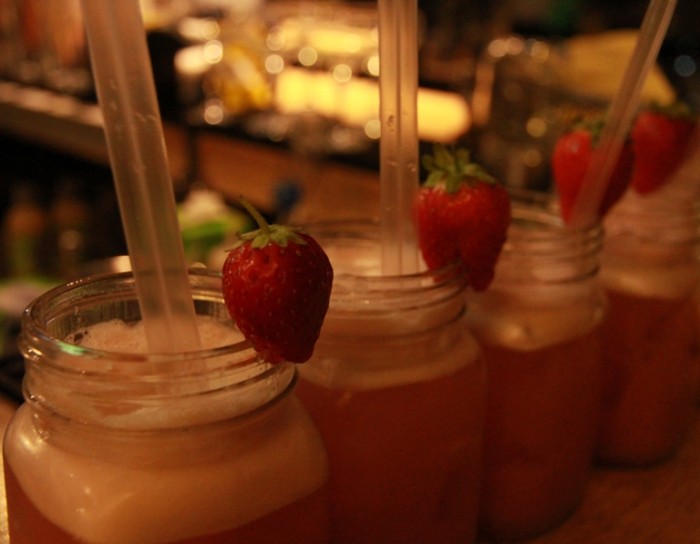 FROM TEA TIME TO COCKTAIL HOUR: Martinis with a marmalade twist
Tea Thyme Martini not only comes with a thyme garnish (as the name suggests) but also a palpable hint of orange marmalade which adds unexpected depth to this timeless classic.
The left-of-field choice for the bold is the new meaty twist on a Bloody Mary, complete with a spicy kick and crispy bacon garnish, adding to The Jam Tree's existing varieties of the crimson cocktail.
Assistant general manager, Jon Vine-Groves, 29, devised the cocktail for carnivores and revealed the traditional English breakfast was the inspiration behind his fresh take on a Bloody Mary.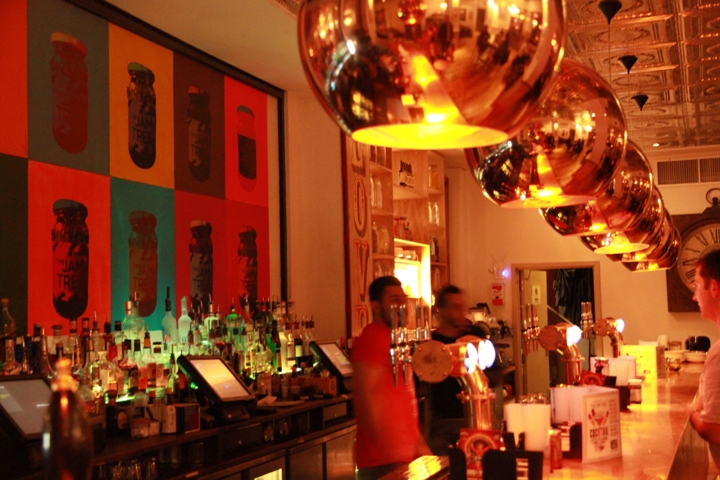 THE JAM TREE: Cocktail connoisseurs and candy lovers alike gather at the bar
"It's been a project of mine for months to come up with a decent base. I tried hundreds," he said.
So after years of flicking half-heartedly through countless cocktail menus before disregarding them in preference of my staple G&T, I thought the appeal of sugary alcoholic concoctions would be forever lost on me.
But what the Jam Tree's new menu proves is that cocktails can be warm, fuzzy, homely and yummy.
I could never have predicted it, but it seems I'm something of a cocktail convert.