London Mayor Sadiq Khan has called on the government to reverse a decision to scrap the StreetLink app, which was used to provide support services to rough sleepers.
The StreetLink app was used by rough sleepers, but also importantly by members of the public who could refer rough sleepers to outreach teams and local homelessness support services.
The mayor said: "Last year, more than 11,000 referrals were made across England via the StreetLink app, half of which were in London.
"It beggars belief that the Government is removing this support when the number of people on our streets is rising."
StreetLink has been relaunched by a new provider, Home Connections, following a government decision to increase investment in the service.
Though the app is no longer available, StreetLink will now run as a digital platform via the website. 
The mayor's office said in a statement that: "This decision risks current app users not making the potentially life-saving StreetLink alerts which they otherwise would have."
Steph Ratcliffe is one of the Head of Outreach Services at St Mungo's, a homelessness charity.
She said: "If I make a StreetLink alert about a rough sleeper, outreach teams see this information and use it to plan their shifts, with a map showing all the alerts in their local area."
The latest annual report by the Combined Homelessness and Information Network (CHAIN) showed that between April and June 2022, 2,998 people were seen sleeping rough on the streets of London, an increase of 16% on the previous quarter, and 23% on the same period in 2021.
Ratcliffe added: "It is important to note that issues around rough sleeping in London have also been made worse by a lack of accommodation due to the current housing crisis."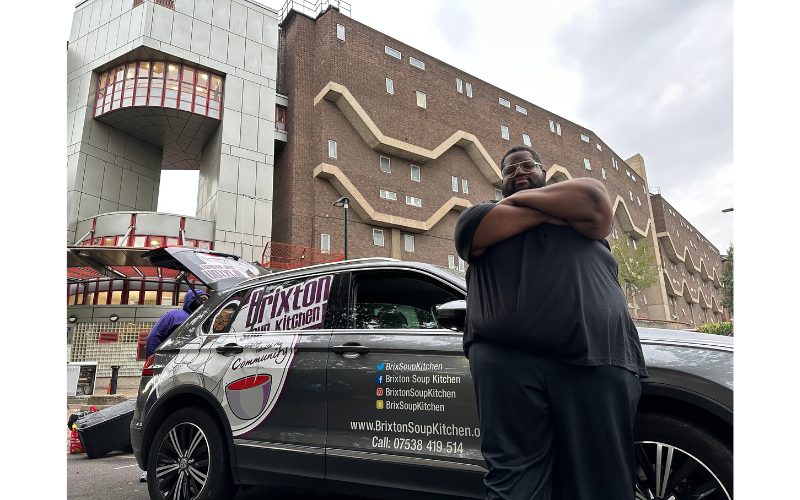 Solomon Smith, 38, is the founder of the Brixton Soup Kitchen, and has provided hot meals, clothes, therapy and counselling to rough sleepers in South London for the past decade.
Smith said: "We would advise people coming down to the soup kitchen to use StreetLink.
"They will pick you up and put you in a hostel – that was good because it would pinpoint their location.
"We work with EE, T-mobile, getting phones for vulnerable people, and the first app we tell rough sleepers to download is StreetLink."
Most of the visitors to the Brixton Soup Kitchen said that they had heard of StreetLink, and that some had received vital support, including temporary accommodation, after being approached by outreach teams that had received alerts about their location through the app.
Smith added: "I am peed-off, they're saying that everyone's going to have a home by 2024, but then they're axing important contact services. It would be great to get that back and running.
"The Brixton Soup Kitchen never relied on government funding, but like StreetLink, if the government decides to cut funding, that would stop us in our tracks."
A spokesperson from St Mungo's explained: "From October, there will be a self-referral only phone line, for those who are rough sleeping in London and will not have the facility to respond to calls from members of the public.
"However, concerned members of the public can still use the website.
The spokesperson added: "Losing the App has been disheartening for many as it signifies a lack of priority focus on addressing the rising rates of rough sleeping and homelessness.
"When services are discontinued it is always a blow to those who understand the crisis this country is facing."
The Kerslake Commission on Homelessness and Rough Sleeping, an independent group of 36 experts chaired by former Head of the Civil Service Lord Bob Kerslake, published a report showing that in January-March 2022 there were 37,260 households at risk of homelessness, a 15% increase on the same period in 2021.
According to the report, the government is not currently on track to end rough sleeping within the lifetime of this Parliament, and that there are significant risks in the current landscape which threaten progress towards ending rough sleeping by 2024.
The Department of Levelling Up, Housing and Communities did not respond to requests for comment.