Having graced all levels of competitive hockey in her short career, Darcy Bourne was already on her way to the top, but when a photographer captured her at the Black Lives Matter protest last summer, a new career path was forged.
It was June 2020, and the former Surbiton player was standing by the US Embassy with a sign that stated, with the paint still wet: 'WHY IS ENDING RACISM A DEBATE?'
Within a few days the photo went viral, becoming a symbol of the summer protests, and was shared on social media by figures such as British Vogue editor Edward Enniful and Martin Luther King III.
Bourne, 19, recalled being speechless and dropping her phone when she saw that Martin Luther King Jr's son had posted a photo of her.
"No one would have meant more to me to have posted it than him," she said.
Late last year, the photo sold for over £10,000 at a Sotheby's auction and the photographer, Misan Harriman, went on to become the first black male photographer to shoot a Vogue cover.
As for Bourne, who now attends Duke University on a hockey scholarship, the events of the summer have irrevocably shifted her attention towards activism.
Speaking from North Carolina, the midfielder credits the time spent in lockdown for honing her activist streak.
Bourne said: "In the end I really did need that time to myself without school, hockey or social interaction to figure a few things out, so that by the time all the Black Lives Matter stuff happened I had learnt a lot more about myself and a lot more about the world.
"It gave me that opportunity to put time into my activism and really pursue other areas of my life I hadn't had the chance to do yet."
Now, Bourne has channelled that into co-creating her own business: Beyond Our Game, a non-profit organisation aimed at creating a community between student-athletes of colour and connecting them with companies looking to diversify their workforce.
With students treated as professional athletes during their time at college in the US, Bourne wanted to create a community that gives them the support they need beyond university.
"Sometimes students of colour are often overlooked, with people thinking they got into college just for their sport, but in reality, many have overcome challenges which have made them better candidates," she explained.
As well as developing Beyond Our Game and working other organisations such as United Black Students (UBA) and the Advancement of Blacks in Sports (ABIS) to raise awareness about racism in sport, Bourne makes time to be star freshman of the Blue Devils, Duke University's hockey team.
And the university representation is just the latest in a string of successes as a hockey player, having captained the U16 and U18 England hockey teams and played for both the U21 England side and Great British Elite Development Squad at age 18.
Whilst Bourne only started playing hockey aged eight when she was told she could no longer play for the boy's football team at school, she "grew to love the sport really quickly".
Soon enough she found herself climbing up from school level, playing for Dane's Hill and Wellington College, to clubs, playing for Surbiton, and eventually to national level.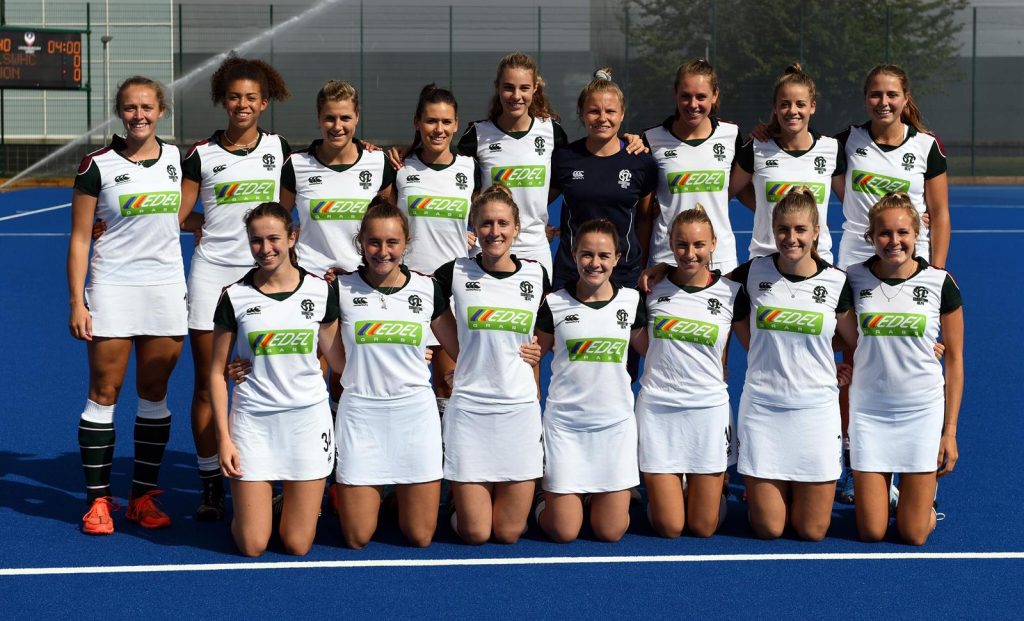 Bourne's dream now is to go "all the way" in the sport, and to become a role model for young boys and girls who want to play hockey or minority sports.
Growing up in the predominantly white area of Esher in Surrey, the hockey star said she got used to being the only black girl in the classroom, and on the sports field.
And whilst she looked up to black role models in other sports such as Dina Asher-Smith and the Williams sisters, there weren't many role models for her in hockey, with only four ethnically diverse women ever featuring for England or Great British at full international level.
This motivated Bourne to inspire change, and with sports stars such as Marcus Rashford now using their platform to speak up on issues, Bourne explained why sports and activism is the perfect combination.
She said: "I know that for a lot of young black girls and boys, they might worry hockey isn't the right sport for them due to the lack of representation.
"But when you're on the sports field they don't see colour, they see an athlete, a player.
"I want to use that platform to really reach people and inspire generations below."
Along with her sporting platform, Bourne now has over 3,000 Instagram followers and is seen as a figure of the UK movement for Black Lives Matter.
She was even chosen by Naomi Osaka for the Telegraph's 'seven sportswomen to watch'.
Bourne added: "The opportunity that that photo going viral provided me is something I never would have imagined, the platform it gave me and my ability now to reach people all over the world.
"I want to use it educate people, as well as myself because of course I don't know everything about racism growing up in a white area, being mixed-race and being English rather than American."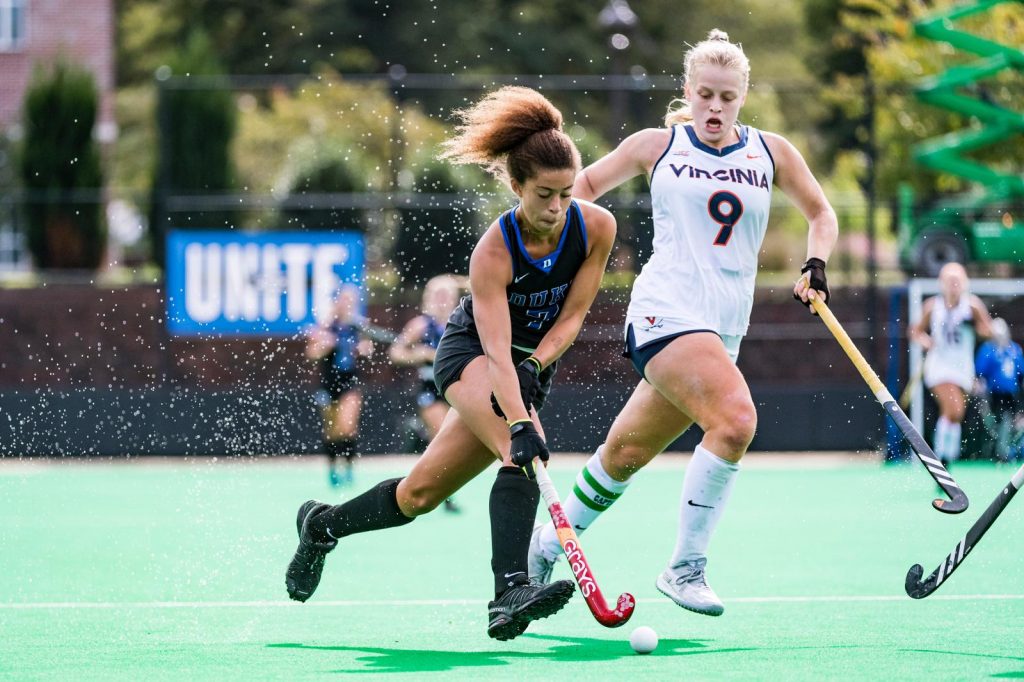 Now, with several different lanes of activism, and a veering towards studying sociology with a certificate in entrepreneurship and innovation, Bourne reflects back on how she felt the night before her first-ever protest.
She said: "I originally chose a MLK Jr. quote for my sign, but scrolling through Instagram the night before, I was just seeing photos and videos of violence and racism and I just couldn't comprehend how it was and is still a problem all over the world.
"That's why I decided to write 'Why is ending racism a debate?', because it's a question that no one can answer.
"It captured Misan's eyes, and it captured people's attention all over the world."
When she first got to Duke, Bourne said she tried to make sure her identity wasn't all about activism, particularly after her summer of going viral, but after attending a protest related to the killing of Jacob Blake who was shot on 23rd August, she recalled feeling a sense of revelation.
She added: "That's when I was able to realise the severity out here, and that I should be more accepting of my black heritage and the activism side of me.
"I made sure to keep it going to make a difference both out here and at home."
From that moment on Bourne committed herself to developing both her Black Lives Matter activism and hockey together, instead of as separate entities.