The World Cup has officially kicked off and there have been plenty of goals and drama already.
64 games, 32 teams and 831 players, but which player is going to finish the tournament as the top goal scorer? And will it be a Premier League player?
England Fan Delton Stevenson said: "It has got to be Bukayo Saka for sure he has had a phenomenal start to the tournament."
In contention to score the most goals this year are Harry Kane, Kylian Mbappe, Karim Benzema and of course Cristiano Ronaldo.
Although England started their would cup campaign with six goals against Iran not one was scored by Kane.
This could mean players such as Arsenal's Bukayo Saka could be in contention to score the most goals.
The current goal scoring table looks as follows.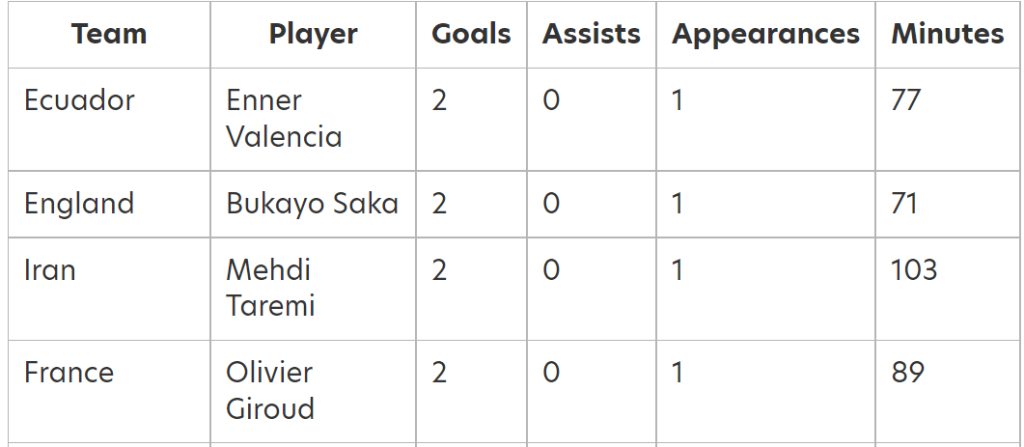 However, Harry Kane broke the record of Thierry Henry by scoring his 44th goal at Tottenham this season of the Premier League.
He now holds the record as all-time premier league goal scorer in North London Derbies.
This year England's captain also became the first player to score one hundred away goals in the league.
Kane overtook Wayne Rooney who previously held the title of 94 goals.
Below are the number of goals score by Kane over the years in the Premier league.
In the all time standings there is not a player who has scored as many goals in World Cup finals as German Striker Miroslav Klose.
Klose scored in all of the three games of Germany's Group stage during the 2002 World Cup.
However the team ended up loosing against Brazil in the final who had the top coal scorer of the tournament, Ronaldo Luís Nazário de Lima, commonly known as Ronaldo or Ronaldo Nazário.
Ronaldo's eight goals led the team to victory.
Featured image credit: PixaBay