To celebrate World Sight Day, SWL spoke to two London organisations supporting the visually impaired (VI) community.
Park Lane Stables (PLS) is a riding centre for the disabled based in Teddington and currently operating from Petersham that offers activities such as assisted riding and equine therapy.
Natalie O'Rourke MBE, 48, has run PLS since 2009 after giving up her day job as a dental hygienist to focus on her passion for horses.
She said: "At first the vision was to be a friendly riding school, but I quickly worked out there was a massive need for servicing people with disabilities.
"In this world, people forget that disabled children grow into being disabled adults.
"So many services stop at 18, so I changed the stables to a charity in 2014 and now we provide access to horses for anyone with a need.
"We have a lot of VI participants that ride with us. They are one of the most socially isolated adult groups because sometimes they can't get out of their own home and they don't have social groups and so on."
PLS is an RDA (Riding for the Disabled Association) centre.
The RDA charity focuses on providing life-changing experiences for disabled children and adults across the UK.
Over the course of last year, PLS helped over 1,000 families and ran 6,000 sessions.
This year, it has worked with The Royal Society for Blind Children to bring groups to their stables for activity days in the school holidays.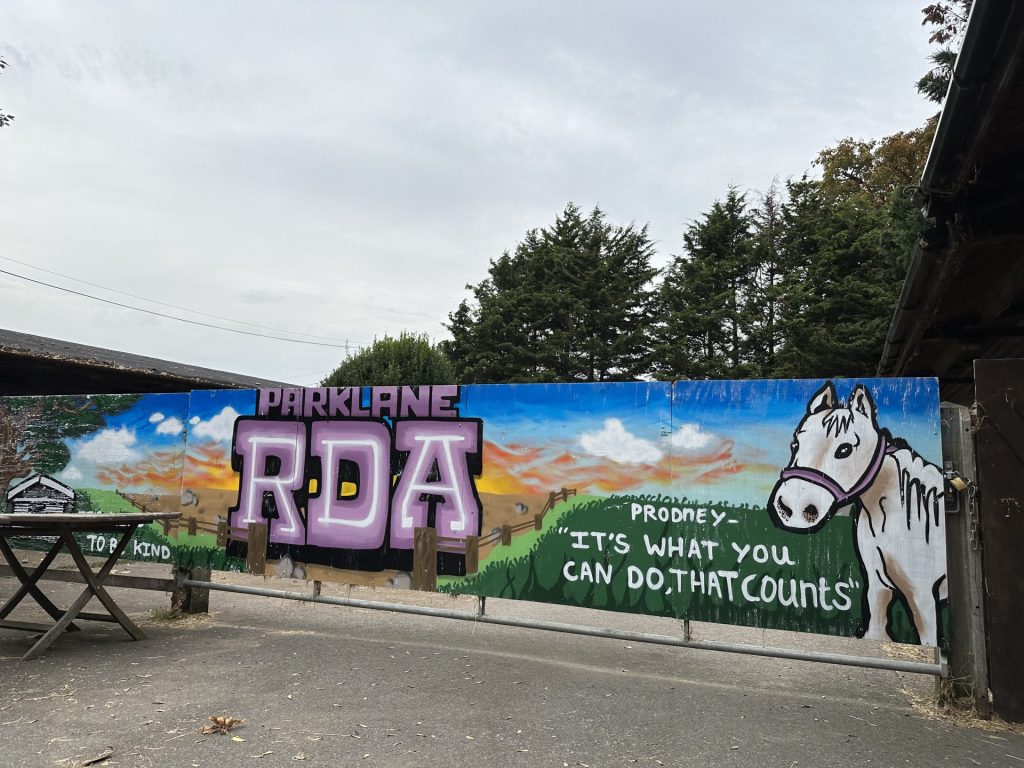 One of its visually impaired participants is Daniel, 47.
He recently took part in the RDA National Championships in Gloucestershire, where he finished first place in his class.
He said: "It was a blast and really fun but quite difficult actually. With RDA we've had to do a lot of training.
"If we didn't have the team of staff and volunteers we wouldn't be where we are now.
"To other VI athletes, I would say don't give up, carry on doing what you can do and if you need to adapt from your disability, so be it.
"You're not going to stop yourself from being independent. You're not weak, you're strong, let the power of love carry you further into your everyday life."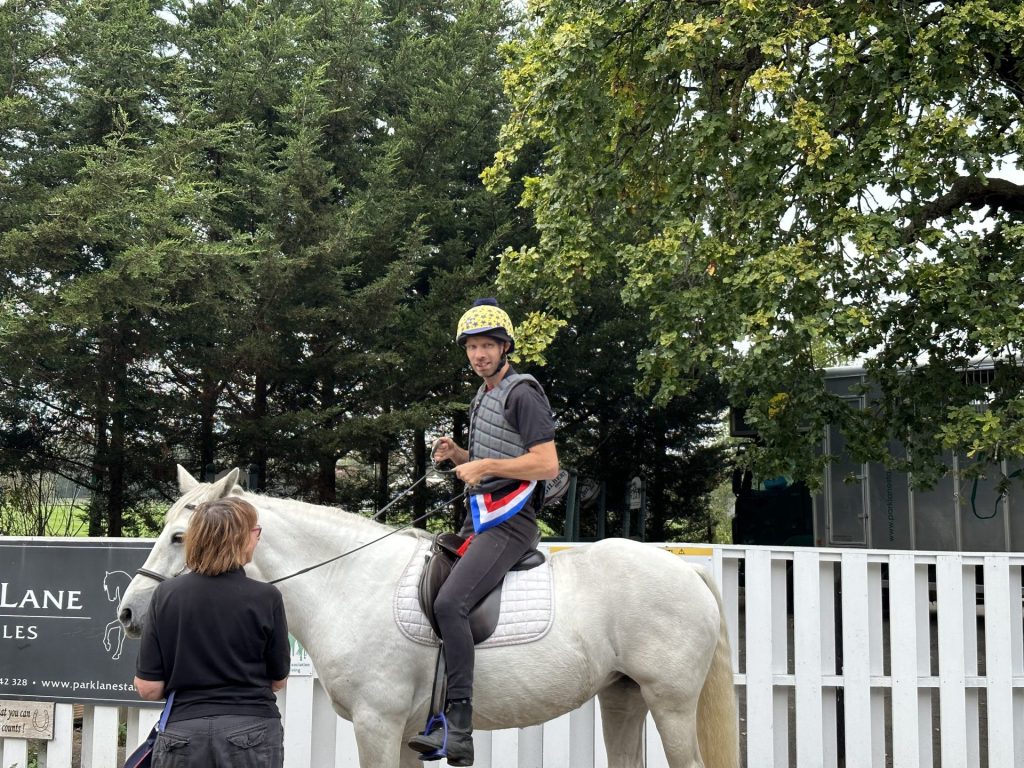 Gareth Jones, 39, is a sports development lead at Metro Blind Sport (MBS), which is aiming to develop and sustain its existing sports opportunities and new ones across London.
It offers sports such as partially sighted football, mixed in terms of sight tennis, bowls, cricket and goalball, a sport created for blind people.
Jones worked in the inclusion department at Tottenham Hotspur Foundation for 15 years before starting work at MBS in the summer, having volunteered for 12 years prior.
He has represented England football and cricket internationally, playing for their VI teams, including a world cup in Sardinia and a tri-series against India and Sri Lanka.
He explained: "I was just turning 18 when I lost most of my sight.
"To go through sight loss and come out on the other side, and then to be pulling on an England shirt was a moment I'm very proud of."
Gareth recently participated at the International Blind Sports Federation (IBSA) World Games in Birmingham.
He said: "It was incredible to be around so many other people from around the world in one place.
"There were so many VI people taking part in their chosen sport, it was a one-off very remarkable thing really, it was absolutely amazing."
On World Sight Day, he said: "We'll be following all of the different national governing bodies of sport with the #LoveYourEyes and doing everything we can to promote VI sport on a domestic level.
"I encourage people to reach out, try new things or an activity because you don't know what you don't know."
If you want to get involved, contact [email protected].