With last month's government announcement that gyms are due to open in April for personal use and in May for group classes, SWL spoke to a Battersea community boxing gym which has continued its work through the pandemic.
During the lockdowns, Carney's Community has helped 15 participants into employment, they have given out over 6,000 free meals, and their virtual exercise sessions have been viewed by almost 20,000 people.
George Turner, 40, launched Carney's, a registered charity, out of its current building with Mark Reigate, 47, in 2015.
Their work, which combines boxing with youth work, was inspired by Mick Carney, whom the club is named after.
Carney did similar work at Fitzroy Lodge Boxing Club before he passed away in 2011, and encouraged Turner and Reigate to start their own project.
Turner said: "It has been a challenge over the past year, but we are glad we were able to stay open and transfer our focus onto more one to one support and things like food deliveries.
"Having said that, we can't wait to have the buzz of a full gym again and the opportunity for people to drop in when they are in need of support. As long as Boris doesn't make any changes, we should be able to start the sessions back on 12 April."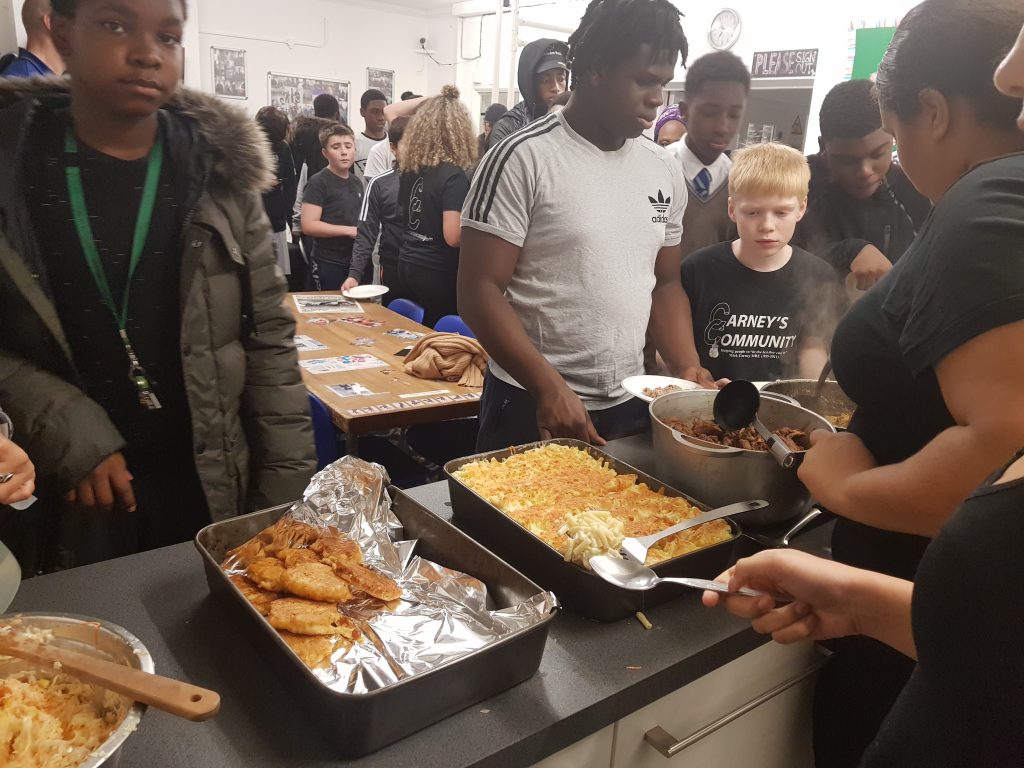 Carney's youth work centres around what they call mentoring and key work, where the aim is to engage young people and teach them transferable skills through boxing.
A mentoring session before the pandemic consisted of a boxing class run with four or five mentors to provide extra support, with the aim of helping the young people to the point where they no longer require extra support, and instead can support others.
Turner said: "The key work is much more around long term, consistent and unconditional support.
"Other organisations often will have a start and end time to the support that they're providing people but we don't, the aim being that we can maintain them being involved with Carney's as long as possible, but to move them from being supported, to supporting others.
"We get a lot of people questioning that and saying we're creating dependency but what we're trying to create with Carney's is a family atmosphere and a community that people can belong to.
"We don't want people just to belong to the community whilst they're struggling.
"We get people that come from all sorts of backgrounds, and not all of the people we work with are coming from what we would call a disadvantaged background.
"The reason for that is because we are open to all but also because we wanted to create a situation where we aren't getting people that are all suffering from the same issues and putting them with each other with no role models to show them a different way of life.
"A big aim of ours is trying to create social mobility, and the best way to do that is to mix the different social classes so they have a better understanding of each other and so that they can essentially pull together to support each other as well.
"Generally 60-70% of the people we have will be from a disadvantaged background and 30-40% will be mainstream.
"Once they start doing well, getting back on their feet and sorting themselves out we want them to still be a part of the community, we just want their role to change so they are no longer people that require a lot of support, but ideally people that can provide support to others.
"The example we use a lot recently is Good Guys Decorating, which is a business that we helped set up with a young person who we've worked with for over 18 years now who had loads of issues, was in and out of prison, and we worked with him, got him to the point where he wanted to change his life, gave him extra support around that, and then got him into work.
"Then he approached us and said he wanted to set up a painting and decorating business and we said we were happy to help him with that but we said: 'Now that you've sorted yourself out, what are you going to do to provide for others?'
"So we came up with a model where for each house they paint they paint the bedroom of a child living in poverty or someone suffering from mental health issues for free and so that's a prime example of what we call our 'virtuous cycle', which is that we invested in Cyle, who set up the business, and now he's investing in other people as well."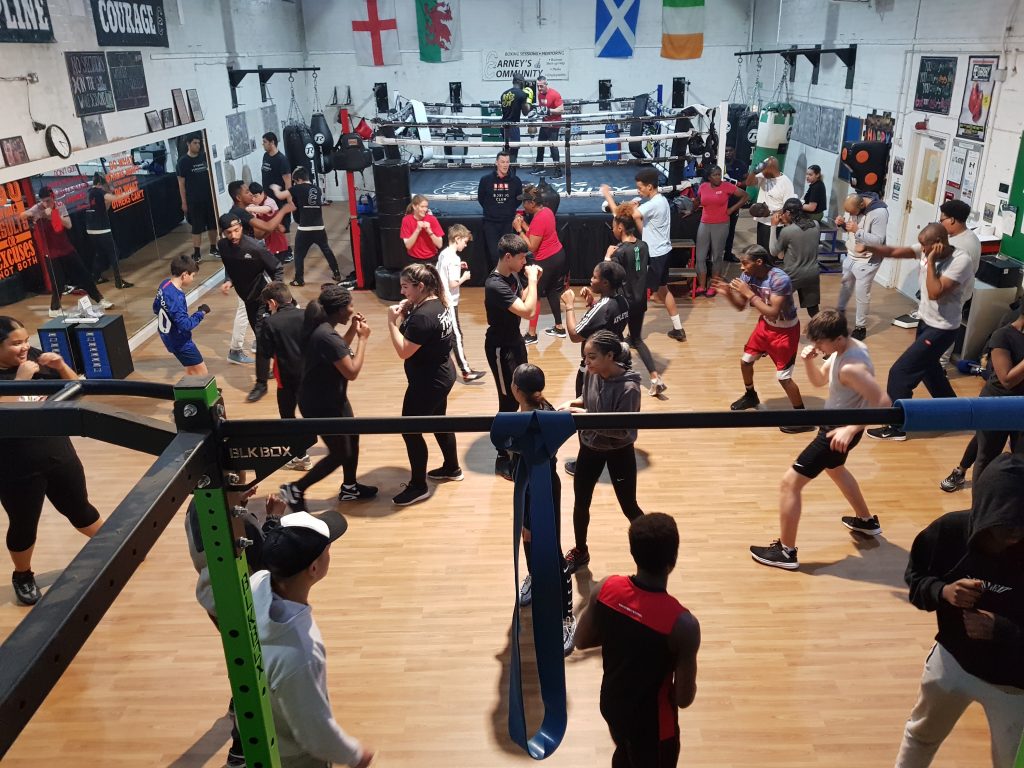 One young participant, aged 17, who has been a Carney's member since 2018, has remained a part of the community because of its positive atmosphere, and hopes to compete in boxing in the future.
He said: "It's benefited me by building my life skills such as communication, team working and building relationships with other young people. There's a lot of helpful adults here as well to help you along the way.
"Being in a place like this can help you stay off the streets and it gives you a place to do something positive, and stay away from the negative that's happening outside."
Another young participant, aged 16, who has been a part of Carney's Community for around three years, said: "I feel like having an outlet keeps me quite focused. I really enjoy it.
"From Carney's I've learned to be quite disciplined, sticking to a routine of being here every Monday and every Wednesday, and applying myself in the training, and I feel like it's helped me form that work ethic."
Donate to support Carney's here and read more about Carney's here.