World Cup organisers in Nizhny Novgorod are looking forward to welcoming England fans to their city when the Three Lions take on Panama on June 24. 
England's campaign in Russia begins in Volgograd against Tunisia on June 18, before they take on the Central Americans in Nizhny and Belgium in Kaliningrad on June 28.
Russia and England fans infamously clashed in Marseille during Euro 2016, but members of the local organising committee in Nizhny are excited, rather than wary of England's visit.
Aleksey Moskvin, the city's deputy sports minister said: "English fans are very exciting, charismatic and truly love football.
"I hope they enjoy the city, the stadium and the sporting infrastructure we now have here."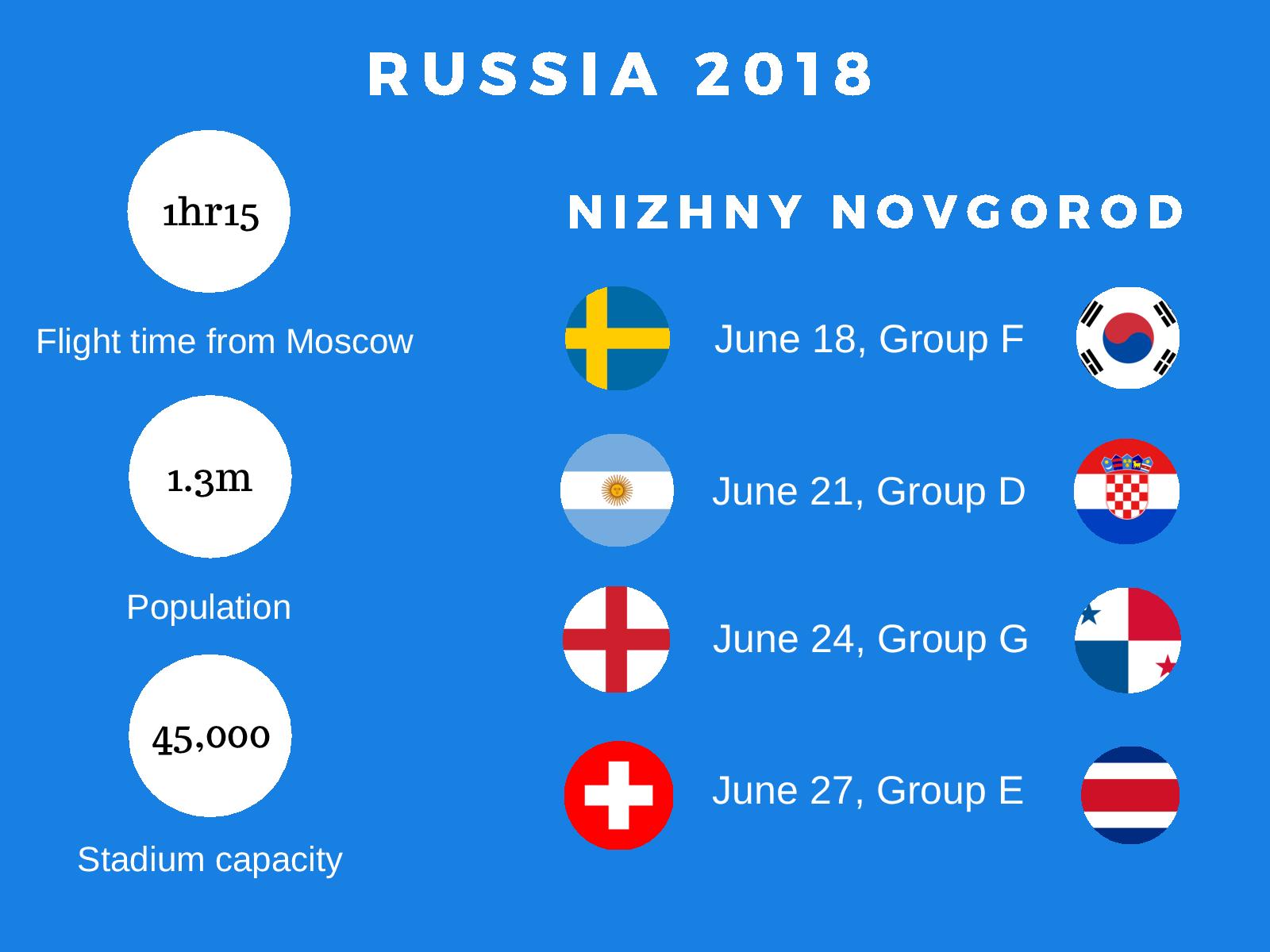 In preparation for the World Cup, Nizhny has significantly developed its transport infrastructure, and now has a sophisticated hotel network.
All World Cup ticket holders will be issued with a FAN ID, which entitles them to free travel between and around cities, as well as visa-free entry to Russia.
Mr Moskvin is happy that visiting fans will be able to explore his city for free, but the sporting legacy is his particular priority.
Two new training bases and three pre-match training fields will be available for children and local sports teams to use after the tournament.
Mr Moskvin said: "I am sure that interest in football will grow after staging the tournament.
"Children and sportspeople will have the opportunity to train at state-of-the-art facilities."