"I've worked too hard to get to where I am now just to let it all go. No matter what, it's do or die."
A boxer's journey to the sport's upper echelon can be fraught with hurdles and for those not cherry-picked to be taken under a promoter's wing early in their career, opportunities on the big stage can be few and far between.
Not that you'd need to explain any of that to Dan Azeez.
The unbeaten London fighter is the poster boy for doing it hard the way. Having only picked up the sport aged 19 while studying accounting and finance at Essex University, his first amateur fight ended in a knockout defeat after just 30 seconds.
Many might have called it quits there and then. Not Azeez.
Grit and dogged determination are as much a part of his boxing story as the unrelenting pressure and bruising old-school style that has seen the 33-year-old go on to become the first-ever British light-heavyweight to capture all three domestic titles.
A promotional deal with Sky and Boxxer followed in 2022 – a just reward for a six-year unbeaten professional career largely spent grinding away on small hall shows.
"The journey has taught me a lot and the whole process just hardens you," Azeez said, reflecting on his path to this point.
"You need that, especially mentally. Boxing is 80% mental and a lot of these hardships you go through climbing to the top prepare you and give you that edge over your opponents because you've had to do it the hard way and you don't take anything for granted.
"I've fought a lot of people who have more experience than me or have been more skilful than me but I've just got that toughness and perseverance and that is what makes the difference."
Having made light work of former world title challenger Rocky Fielding in December to capture the Commonwealth strap, Azeez now has his eyes on European glory when he faces Thomas Faure in Paris on Saturday.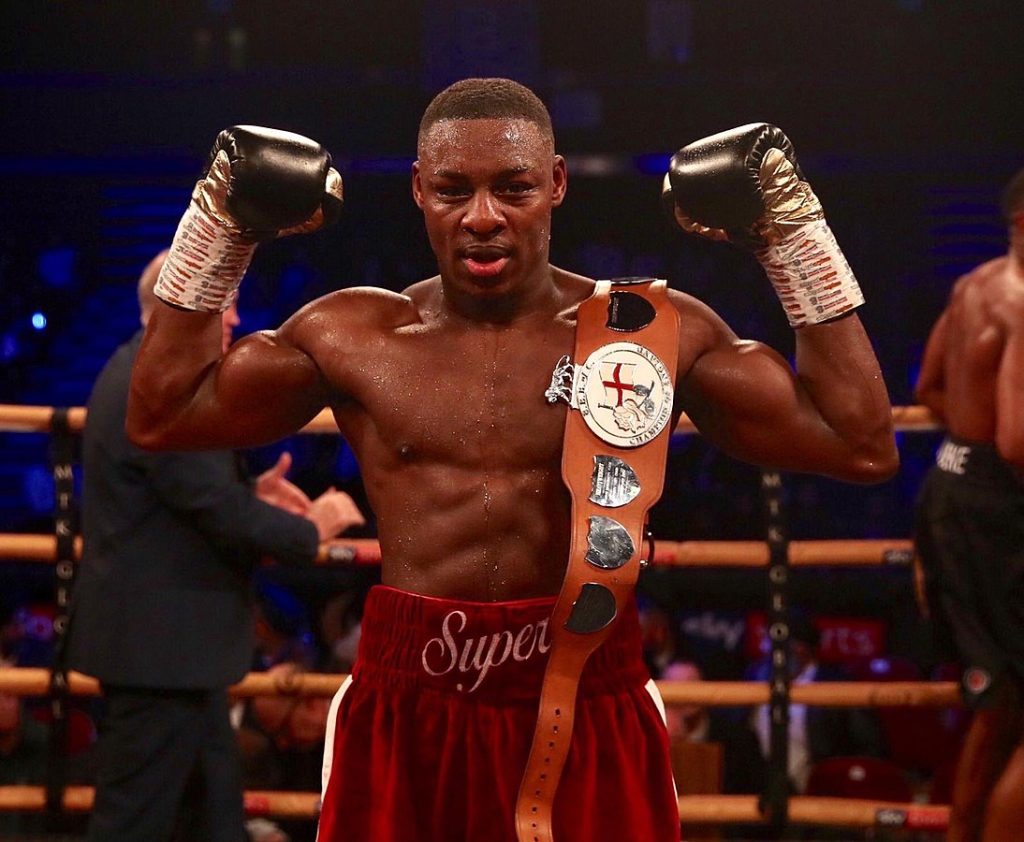 The Frenchman has a 21-4 record and, having never fought outside France, represents somewhat of an unknown quantity but Azeez is not underestimating the task ahead of him.
He said: "I'm preparing for a fighter who wants to put on a show for his home fans.
"I'm the away guy coming to his country, his town, and I'm expecting someone who is going to put everything on the line for his people.
"There are not many clips of him – I've seen one fight from 2018 – but I know myself that I'm not even the same fighter that fought Rocky in December let alone four, five years ago, so I can't look too much into that.
"I've been in that situation before where I've watched someone before and thought 'this is right up my street' and then you get in there and it is something totally different.
"That was an experience and a lesson learnt: it doesn't matter what you've seen before, it could be something very different when you actually get in there on fight night.
"So it's about preparing for all eventualities."
Such preparations have taken Azeez back to Florida as the Brit continues his link-up with American trainer Buddy McGirt.
Stints training in Liverpool alongside increased media duties amounts to a "gruelling" training camp but his eyes light up when he mentions the idea of "spoiling the party" and claiming European glory on away soil in his first overseas fight since his amateur gallivants.
He added: "Once I got the British and Commonwealth titles, that next step for me was to target the European strap. Not one of these pointless sanctioning body titles – the real one – to add to my CV.
"I was hoping it could have been against another domestic boy, but it wasn't to be this time.
"I still look back at fighters in the past and appreciate their resumes and I want people to do the same with me when I'm no longer fighting.
"People can go through and see the legitimate titles I've won. It's part of my legacy and cemented in history – no one can ever take them away from me, so it means a lot to me."
Azeez's focus is on Faure, and rightly so, but you'd be a fool to not survey the landscape and get excited by the potential matchups to follow.
Anthony Yarde, Joshua Buatsi and Callum Smith are just some of the possible opponents Azeez will have his eye on from Britain's stacked light-heavyweight talent pool.
Where does an unbeaten Dan Azeez fit in amongst those names?
"The proof is in the pudding," he said. "I can say I'm a European, fringe world-level guy like them and then fight someone who is and get unstuck – then what am I?
"When I had the English title, I was undefeated and I'd fought some decent guys but none of them would mention me. It used to get under my skin but now I'm getting the credit I deserve. The world level – maybe not yet. But we'll get there."
Azeez is tight-lipped about his chances against the rest of his British counterparts but he's under no illusions as to what those fights would mean for fans and his career.
"Everyone loves a domestic dust-up: the build-up, the fans are more invested and they're legacy fights. You think of Gatti vs Ward and how that trilogy captured the imagination. We've got an opportunity to do similar stuff with the light heavyweights in this country – so why not make the most of it?"
Such fights beckon in his future but Azeez is keen to focus on the task at hand against Faure in Paris.
While the Frenchman may be an unknown entity, there is no doubt as to what viewers should expect from the London fighter this weekend.
"They can expect me to bash him up. Or at least try to," he joked. "I'm usually in quite entertaining fights, I like to put pressure on. We'll see what my opponent brings but I'm ready to put everything on the line."
You can read SWL's interview with unbeaten boxer Caroline Dubois here.
Featured image: Dan Azeez winning the British title, November 2021. Credit: Richard Brack via CC BY-SA 4.0