It's often said that "Rome wasn't built in a day."
But after 22 years in the Six Nations, Italy would have hoped for a better start to their campaign than their thumping defeat to France and hold 16 Wooden Spoons, including 12 winless competitions.
By their 22nd tournament, having joined the Home Nations Championship in 1910, France had ten spoons to their name.
Granted, France had more time to grow the game in their borders – with World Wars and a 1930s ban for alleged professionalism and administrative deficiencies meaning it was not until the 1950s that they reached as many entries.
Yet, by that stage, France were averaging one win a tournament, which equated to a quarter of their games (22 wins from 88 matches), whilst Italy have won under a ninth of their Six Nations encounters.
Worse still, they have lost each of their last 32 games in the tournament stretching back to 2015.
In the early 2010s they did win six matches in as many tournaments, showing progress similar to the improving French sides of the late 1920s. However, their regression has been stark, and painful to watch.
Despite signs of life in 2019, when they lost by over 12 points only once, Italy have not scored a point since bonus points were introduced in 2017. In that period, they have lost by an average margin of 27.6.
Their points difference in 2021 was a record low of -184, an average loss of nearly 37 points per game. With their five competitors looking as strong as ever, the run is unlikely to end in this year's championship.
The galling numbers beg the question, where did it all go wrong for the Azzurri?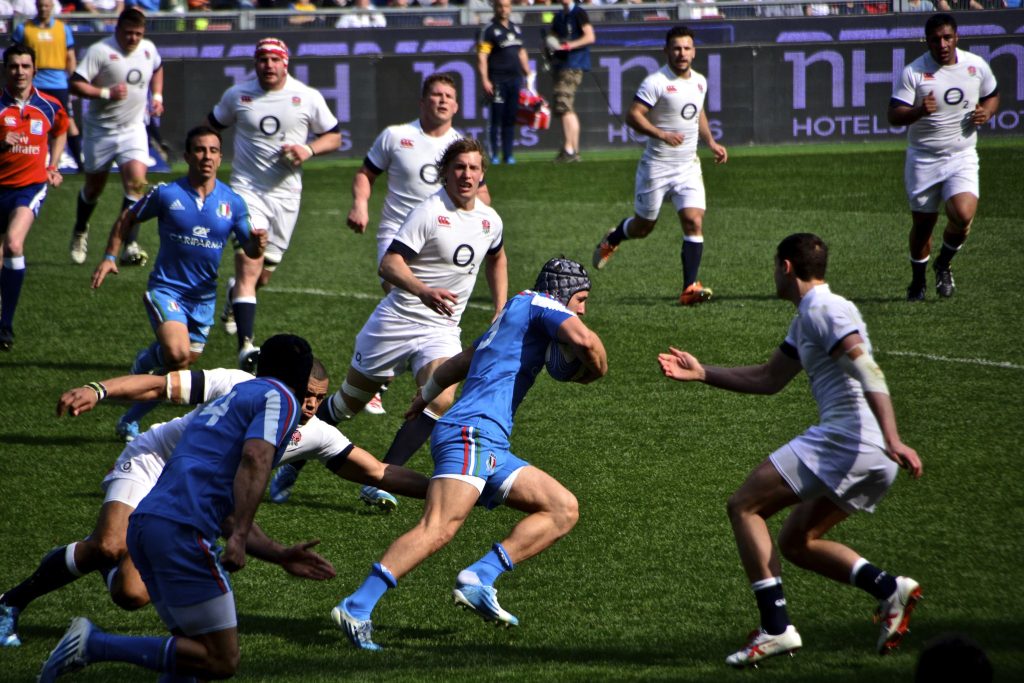 Improvement of the Five Nations
Italy struggled amid the vast improvements made by their Six Nations rivals over the last five Championships.
Since 2016, Ireland have beaten New Zealand three times, having not beaten the All Blacks in the previous 111 years. Wales have beaten Australia more times in the last three years than in the previous 31.
The number of Northern Hemisphere semi-finalists in the Rugby World Cup rose from from zero in 2015 to two in 2019.
The standard of European teams is also reflected in their increased attacking invention. When Italy achieved their highest Six Nations finish, fourth in 2013, the average number of tries per game was 2.47. In 2021, it was 5.73.
It is clear what Italy are trying to achieve, both in attack and defence. The issue is that for each plan they come up with, the other teams have an answer.
Ten years ago their tactics would work, and they did. However, the extraordinary development of attacking and defensive rugby, inspired by coaches such as Michael Cheika, Eddie Jones, Shaun Edwards and Paul Gustard, have advanced the game light-years.
Italy simply have not kept up.
The dearth of individual stars
At Italy's peak, they had players like prop Martín Castrogiovanni, back-rowers Sergio Parisse and Mauro Bergamasco, plus Mirco Bergamasco and Andrea Masi in the back three.
Going back further, they were spearheaded by Diego Dominguez, Italy's talismanic fly-half and arguably their greatest ever rugby player.
He orchestrated a hat-trick of wins against Ireland, two victories against each of Scotland and Argentina and wins over France and Wales in an extraordinary era from 1995 to 2003.
These men were good enough to start for any of their rivals, but this has been desperately lacking since they all retired.
Promise has been shown in more recent years, but not without its flaws. Michele Campagnaro is a talented but perennially injured centre.
Matteo Minozzi is a full-back with similar problems. At fly-half, Tommy Allan is a solid player who does not have enough quality either side of him, and he looks to have turned his attention to his club, Harlequins.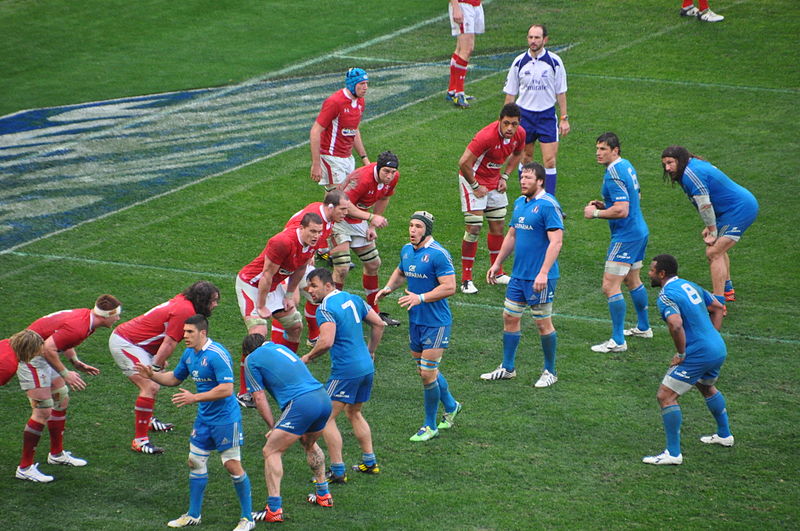 The future of Italy
Could the talent coming through offer renewed hope?
With Allan gone, Paolo Garbisi has stepped up to fly-half and the 21-year-old has shown shades of Dominguez with his game awareness.
Garbisi is part of a youthful generation of ex-under 20 internationals breaking through courtesy of the major improvements in player development and the grassroots game initiated by former coach Conor O'Shea.
After losing every game by a combined 170 points in the 2015 U20 Six Nations, Italy improved each year. They earned their first losing bonus points in 2017 before winning two games and finishing fourth in 2018.
Furthermore, as pointed out by Squidge Rugby, their points difference has risen from that -170 mark in 2015 to positive totals in each of the last two campaigns. In addition they have not lost by over 12 points since round four in 2019.
There are annual conversations about introducing relegation in the Six Nations, as well as the potential for a relegation play-off or replacing Italy with South Africa. Whilst these would appear logical, there are practical challenges for each.
Straight relegation seems unfair, as Italy outplayed tier two opposition in Canada and Namibia at the 2019 World Cup.
Georgia is the country often suggested to replace them, and they have dominated Europe's second tier Championship (The Rugby Europe Championship), winning 10 of the last 11 tournaments.
But Italy comfortably beat Georgia 28-17 when they last met in 2018, and the Lelos' form has only worsened since.
Their only win at the 2019 World Cup came against semi-professional Uruguay and they lost every game in the 2020 Autumn Nations Cup. Georgia cannot be considered a suitable alternative.
Including South Africa would have its own problems, with the tournament falling in its summer under the current schedule.
Welcoming the Springboks could damage the excitement of the annual inter-hemisphere clashes in the autumn, and risks undermining the World Cup.
Besides, returning to five teams would be a step backwards and prevent all teams competing on the last day, which was what made the 2007, 2014 and 2015 finales so exciting.
So, even though Italy begin as wooden spoon-favourites for yet another Six Nations, rugby fans should resist calling for their removal.
Featured image credit: Sergio D'Afflitto CC