One of London's biggest grassroots football teams open to women and non-binary players is calling for donations to save their training space.
Goal Diggers FC is a non-profit club that relies on fundraising and donations in order to keep their memberships low, so that women and non-binary people are able to play regardless of their previous experience or ability.
The pitch in Haggerston Park, Hackney, took the club five years to secure and is now at risk of being lost following a lack of income due to the coronavirus pandemic.
Goal Diggers club secretary Millie Paterson said: "One of the main and most important things is pitch space.
"A lot of pitches are block booked by male teams and leagues that give men masses of opportunities to play.
"There isn't the pitch space for women's teams to train and arguably it's more important for women who haven't been given the opportunity to play when they were younger.
"There's people out there that are really fighting for women's football and setting up and organising leagues.
"A lot of them are volunteers because there's not much money in women's football, particularly at the grassroots stage."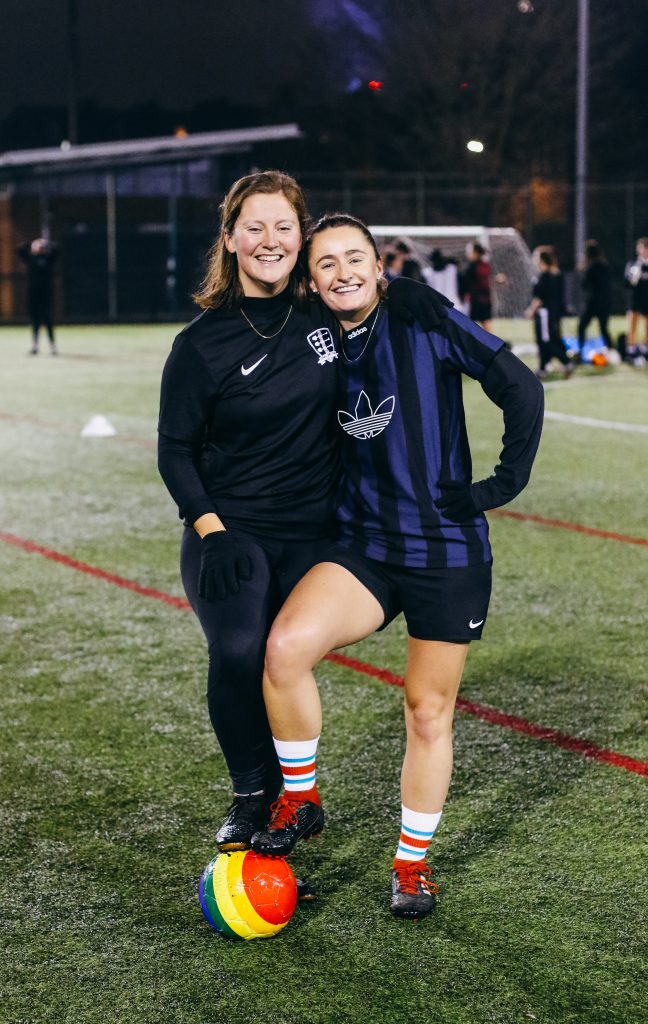 Before the pandemic, Goal Diggers held quarterly fundraising club nights called 'Murder on Zidane's Floor', which funded the majority of the club.
Now that they are unable to do this, the club is asking for financial help in order to keep their prime-time slot on Haggerston Pitch and to promote women playing sport in a central location.
Women were banned from playing football from 1921 to 1971 as The Football Association claimed that the game was "unsuitable" for women.
As a result, many grassroots clubs like Goal Diggers need their training space to provide visibility of women and non-binary people playing football.
Paterson said: "Women were banned from playing football for 50 years, so we are so much further behind men.
"It's getting more popular and we're playing catch up but there's not always the space to do it.
"We want to be in those primary pitch spaces so that when people are walking through Haggerston Park, they can see us playing football; young girls can see women and non-binary people playing football.
"But we still have to do that thing where we kick all the men off the pitch who are very reluctant to leave before we come on.
"It's not always easy and can feel a bit intimidating at times. But it's important that we continue fighting."
Having just won Club of the Year from Out for Sport, which celebrates LGBT+ sport, Goal Diggers is a unique club, with the founder Fleur Cousens, creating an environment of encouragement and openness so women and non-binary people of all abilities are able to play.
Paterson said: "Goal Diggers is such a fantastic queer community. I think about two-thirds of our club is queer. The friendships and solidarity of the club are really fantastic.
"At a time like this, we can't put our membership fees up because we would just cut out those that have been hit hardest by the pandemic.
"We have had to reach out and we have had to push for donations and fundraising because it is really important to keep women's football and our community alive."
You can donate to Goal Diggers FC here.