More than 600 women took part in the first ever London Saree Walkathon on Sunday 6th August wearing handloom weaves representing the different states of India.
National Handloom Day is observed in India on 7th August every year, to raise awareness about the importance of handloom products in India's cultural heritage, economy and livelihood of weavers.
This is the first year London got involved, celebrating handloom products and their uniqueness and craftsmanship.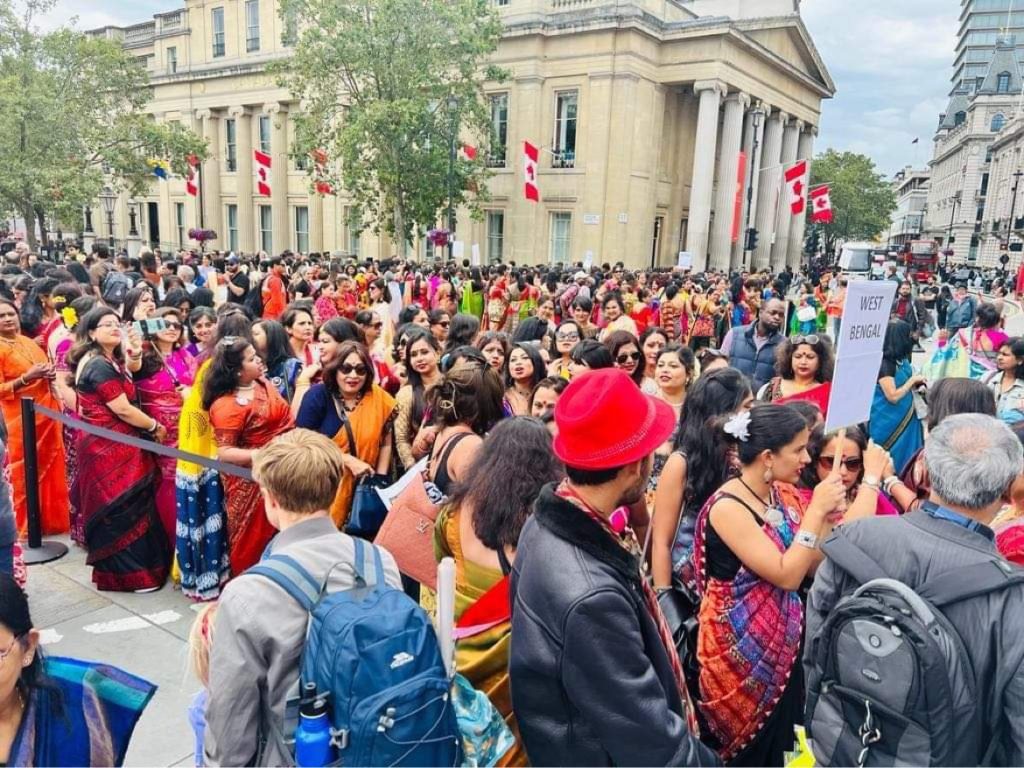 The women, adorned in sarees, created a captivating display as they sang and danced along Whitehall, near Downing Street, casting a spellbinding effect.
The 'British Woman in Sarees' organisation, led by chairperson Dr Dipti Jain, orchestrated this event to honour both South Asian Heritage Month in the UK and National Handloom Day.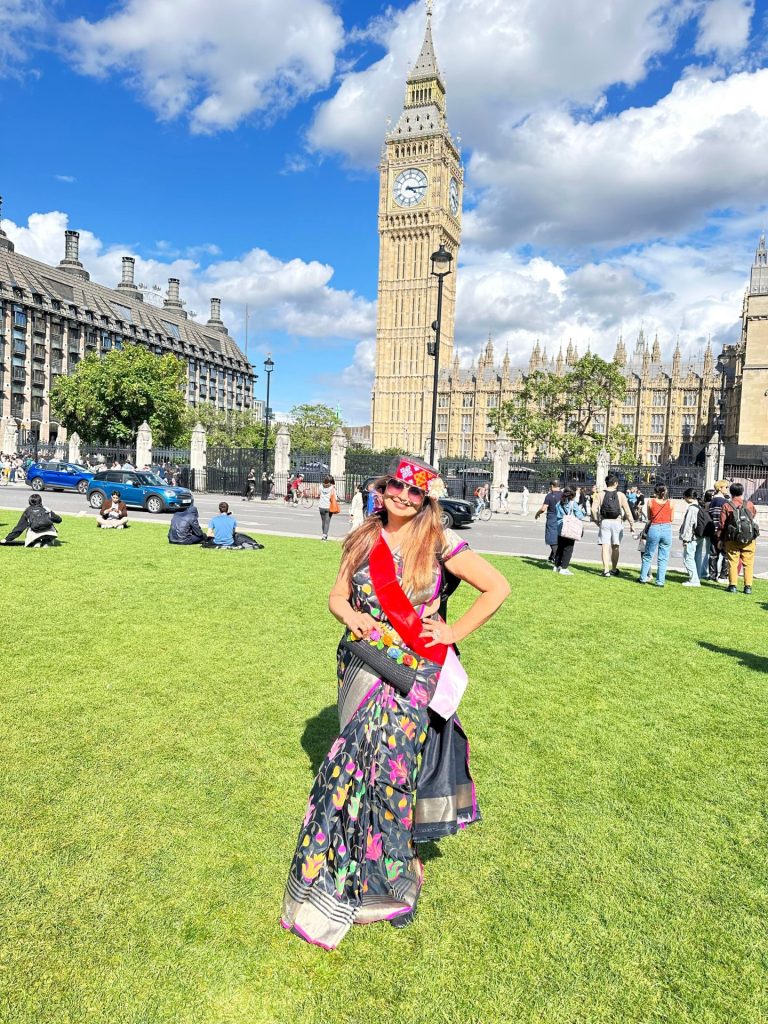 Dr Jain said: "The idea was born when I attended the London Marathon this year in a saree and everyone was very curious about the drape.
"That put the idea in my head if only we can do something similar in our Handloom weaves and walk on the streets of London what better way to capture the attention of the world and the idea caught on in our group and the coinage of "Walkathon " emerged.
"We had representation from all over the United Kingdom and from India, Europe, the Middle East, the United States and Canada.
"My favourite style is fusion style. I firmly believe if you want to attract and promote sarees you have to do it in such a way that appeals to all generations, so I try to use innovative ways to use classic heirlooms and give it a modern twist to it in draping style."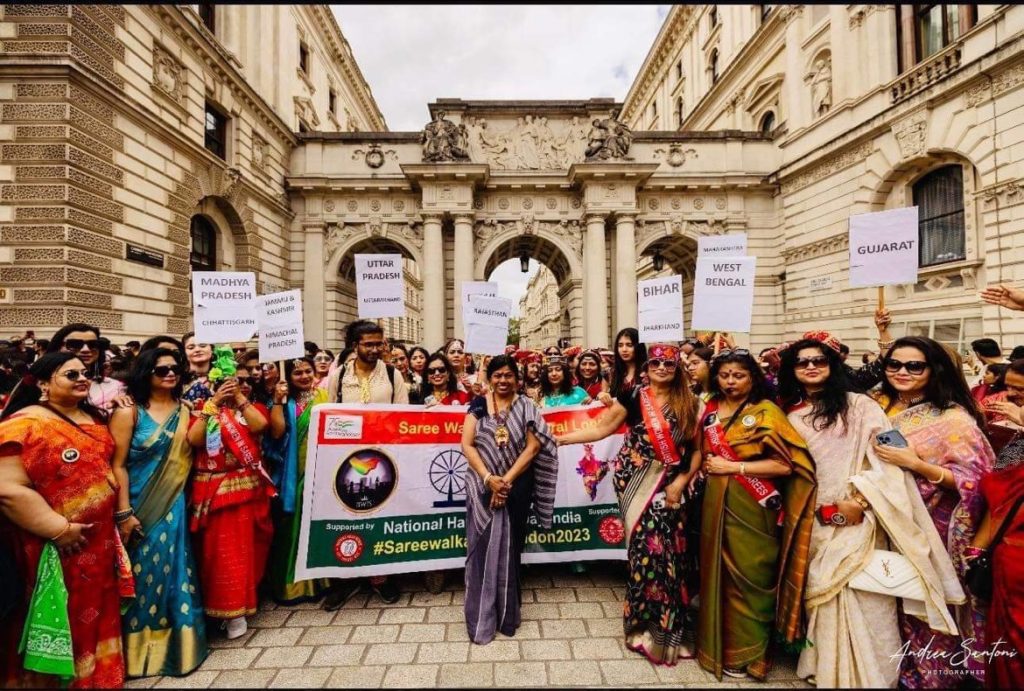 Dr Jain wants to combine her passion with travel and sarees and hopes to organise another walkathon abroad next year.
Featured Image: Dr Dipti Jain