A group of British civilians, who were interned as children in Shangai during World War Two, were reunited aboard HMS Belfast to commemorate the 70th anniversary of a children's party they had to mark the end of the war last Friday.
After years of living in Japanese-run camps where hunger was rife, on October 1 1945 the young internees were welcomed aboard the ship and treated to jellies, cake and chocolate, as well as swings and slides constructed by the ship's crew.
After years spent living in abysmal conditions with little nourishment and few toys the many of the group re-called a giant metal slide and the delicious food served at the party.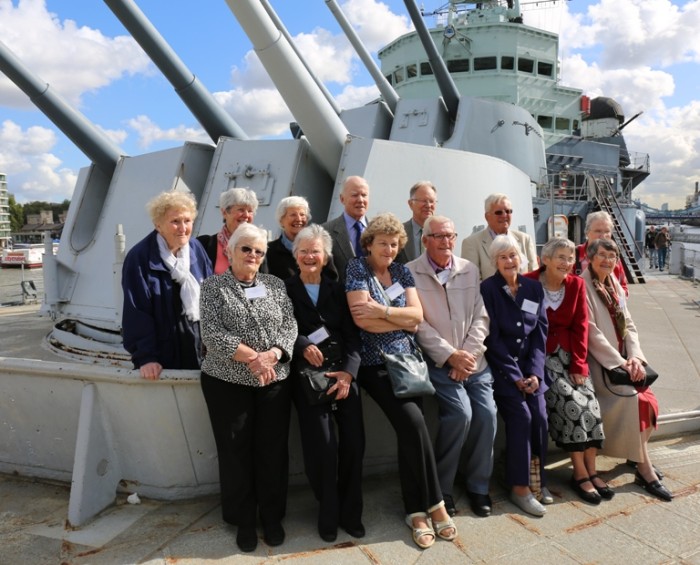 "I don't remember very much about it, except there were nice things to eat," Alice Davis, 76, explained.
"When I got on the ship, I thought 'I want to go on the slide,' and of course, being me, I started up the front of it just as somebody was coming down on a mat at a furious speed.
"Luckily a sailor standing by grabbed me, swung me out over the river in a huge circle and brought me back."
Mrs Davis arrived at Ash Camp when she was just four years old. Her father had been in the British Army and she was born in Shanghai.
"The food was absolutely awful," recalled Mrs Davis.
"As a child I got the better part of the food. Children were given better ones but a lot of people, the ones that were distributing it, stole things for themselves."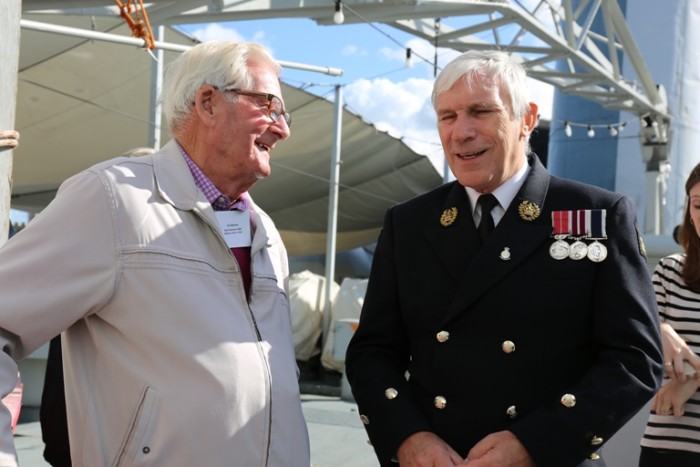 Ash Camp was an old barracks and in there was a large white building where the officers lived, rows of huts for the ordinary soldiers, and small rooms for families.
The individual rooms had electricity and stoves for heating, but there were no toilets or running water.
Internees had to fetch water from a communal kitchen.
"If you needed the toilet in the night, you just had to use a chamber pot," explained Mrs Davis.
In addition to the relative squalor that internee families faced on a daily basis, they also had to contend with regular bombing raids.
"We had to put a pencil between our teeth because you would bite through your tongue with the shock of the explosion," revealed Mrs Davis.
"We'd be sitting there like idiots with a saucepan on our head and a pencil between our teeth till the sirens went clear."
By the time her family left the camp, Mrs Davis' 6ft tall father weighed a little more than 7st.
Those interned commonly came down with ailments associated with weakened immune system such as impetigo and boils.
"At one point, I woke up and I could see only out of one eye," Mrs Davis said.
"I had a boil underneath the eyelid which had burst and closed the eye up.
"It's a wonder that I've still got my sight."
Mrs Davis's family remained in China for two years after the war ended and then claimed asylum in Canada after the outbreak of the Chinese Civil War.
Mrs. Davis now resides in Essex.
Director of HMS Belfast Phil Reed said: "Seven decades ago these children were welcomed with a party aboard HMS Belfast, bringing laughter and celebration after years of internment in Shanghai.
"We felt it was important to reunite a group of these internees to share and preserve their stories, which illustrate the scale and impact of the Second World War on British civilians beyond our shores."
Inset pictures courtesy of IWM, with thanks