A documentary and panel discussion showed the network of safehouses and underground schools fighting against the war on women under Taliban repression in Kabul.
Alex Crawford's documentary 'Defying the Taliban: Women at War in Afghanistan', was screened at the Everyman Cinema, Borough on 13 April.
Journalist Martin Bright chaired the panel and was joined by Crawford, as well as Zehra Zaidi – lawyer and advocate for Action for Afghanistan – and Afghan journalist Zahra Joya.
Zahra Joya pleaded with the panel audience: "This film shows the full-scale war against women in Afghanistan.
"Keep them in your mind and speak up."
Sky News special correspondent Alex Crawford travelled to Kabul in August 2022, a year after the Taliban first seized control.
The documentary begins with chilling words from Crawford: "Afghanistan now suffers under one of the most repressive regimes in the world.
"This is an Islamist police state which has stripped women of their most basic human rights.
"It is a country where schools for girls are forbidden and those who defy the ban live in fear of beatings and imprisonment."
The documentary was made in collaboration with non-profit organisation Another Way Now and revealed how the Taliban's extreme interpretation of Sharia has extinguished women's freedom.
Secondary education for girls has been banned, and work for women is almost non-existant.
Women and men are not to mix in public, wives must walk behind their husbands, headscarves are compulsory, and clothes should cover all parts of a woman's body and face.
We saw footage of women at a peaceful protest being shot at – any attempts at freedom of expression are stamped out.
Crawford explained during the panel that a lot western media attention has been diverted away from Afghanistan since the Ukraine war.
Zehra Zaidi agreed, and reiterated that Afghan women need visible support from the West to continue their fight.
She said: "An essential ingredient for resilience is hope, and they need to see that we are still fighting for them, that we will not turn away.
"They need to see the army of volunteers, charity workers, journalists, lawyers, and mothers.
"They need to see us."
Zaidi also explained that there are currently no safe asylum routes for women in Afghanistan to travel to the UK.
She said: "None of those women in the film can apply to the British government for asylum.
"Our petition alone in August had 470,000 signatures to prioritise Afghan women and girls."
Zaidi is working tirelessly with human rights advocacy group Action for Afghanistan to spark the UK government to act.
She said: "I like a challenge. I see myself sitting opposite Suella Braverman, inviting Afghan refugees to the UK if it's the last thing I do."
The documentary also showed Crawford re-connecting with women she met in Kabul before the takeover.
2023 Nobel Peace Prize nominee and activist Mahbouba Seraj runs a safehouse to shelter abused women, and the number of inhabitants are higher than ever.
Seraj said: "One thing I know that is happening is that women are becoming extinct in Afghanistan – the Taliban don't want the women to exist.
"That's why there's no schools, that's why there's no work, that's why women are not supposed to be out walking in the street."
Crawford also met with a family who have suffered greatly under Taliban rule.
A year ago, Sabeer was a high flying lawyer and Amina was a human rights activist, but they have now been silenced and live in daily fear.
Sabeer's sister, Farida (not her real name), was one of Afghanistan's most-celebrated painters, but the Taliban burnt down her gallery and removed her art.
Farida said: "We are nothing, we are empty. We don't have hopes, we don't have dreams."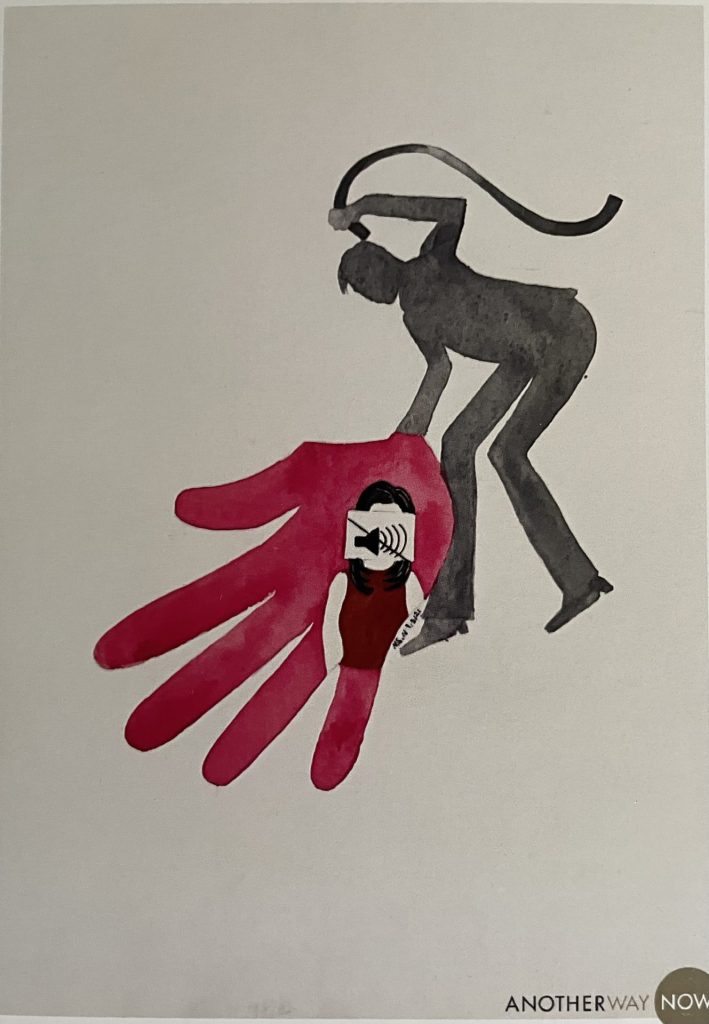 Amidst the stifling repression, the film celebrated the courageous efforts of women fighting back.
In the backstreets of Kabul, there is a network of underground schools committed to educating girls despite the ban on secondary education.
Brave volunteers teach maths and English, but doing so presents enormous risk to both teachers and pupils.
Crawford asked a girl in an underground school : "How scared are you to come to school?"
She responded: "I'm terrified."
In an awe-inspring act of resistance, the documentary also showed a workshop where women had transformed bullet shells into jewellery.
The Taliban seized control after the West abandoned its 20 year commitment to rebuild Afghanistan.
This link provides a list of upcoming events on Afghanistan with Another Way Now, as well as petitions and places to donate.
The documentary is now available to view through Sky and Youtube.
It is the first of a three-part series where Crawford explores the fight for women's rights in some of the world's most hostile environments.