A rare double blue plaque was unveiled on a house where two Nobel Prize winners lived in Chelsea last week.
In line with the 150th anniversary of London's blue plaques, two were placed on 48 Paultons Square, Chelsea.
Writer Samuel Beckett lived in the house in 1934 and physicist Patrick Blackett from 1953-1969.
South London historian Geoff Simmons said: "It is very good news to have more scientists honoured and quite extraordinary that Blackett is the first physicist to be awarded in Chelsea."
The plaques were unveiled by Downton Abbey actress Penelope Wilton and astronomer royal Arnold Wolfendale.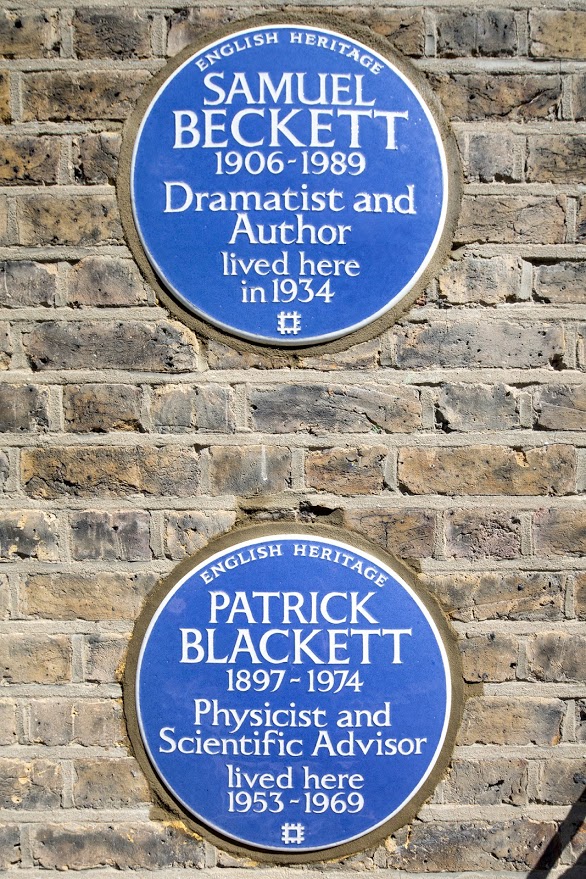 RARE: There are just 19 properties in London with double blue plaques © Lucy Millson-Watkins and English Heritage 
Beckett's first full-length work, 'More Pricks than Kicks', was published during his stay at the house in SW3 — he later won his Nobel Prize for literature in 1969.
Blackett won his Nobel Prize in 1948 — before he lived in the house — for his development of the Wilson cloud chamber and further discoveries in the fields of nuclear physics and cosmic radiation.
Blackett is the only scientist to receive a plaque so far in 2016, leading to questions over the distributions of the scheme's plaques — of which there are 900 to date.
Of these, 205 are related to literature, 160 for politics and administration, 21 for sport and 62 for science.
Of the plaques honouring scientists, only four are for women. Mr Simmons said: "There are clearly not enough women represented."
He also believes that the scheme is becoming increasingly selective, and suggests a community-led approach is needed to address the issues.
He said: "I don't think there are enough of them. The English Heritage scheme has of course led the way but it seems like they are short of funds now and being more selective.
"I think the way forward is groups or individuals like me raising cash independently involving the local community – that way everyone feels like they have ownership and are involved."
Mr Simmons took this very route with his 'A Quid for Sid' campaign to get a plaque installed on the Tooting home of World War One's youngest soldier, Sidney Lewis, who was just 12 years old when he went to war.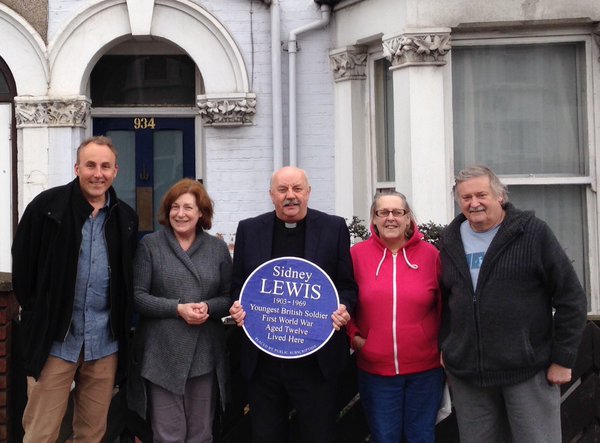 SUCCESS: Sidney's plaque will be unveiled on Garratt Lane later this year © Geoff Simmons
Mr Simmons reached his £500 target in just 11 days on February 26, with the plaque to be officially cast and unveiled in September.
The idea for the London blue plaques scheme was first suggested in the House of Commons by William Ewart MP in 1863.
The scheme was originally run by the Royal Society of Arts, then the London County Council and finally the Greater London Council before being transferred to English Heritage in 1986.
Featured image courtesy of Lucy Millson-Watkins and English Heritage, with thanks