We're delighted to reveal the latest edition of the South West Londoner paper – please click on our front page below to access the e-reader.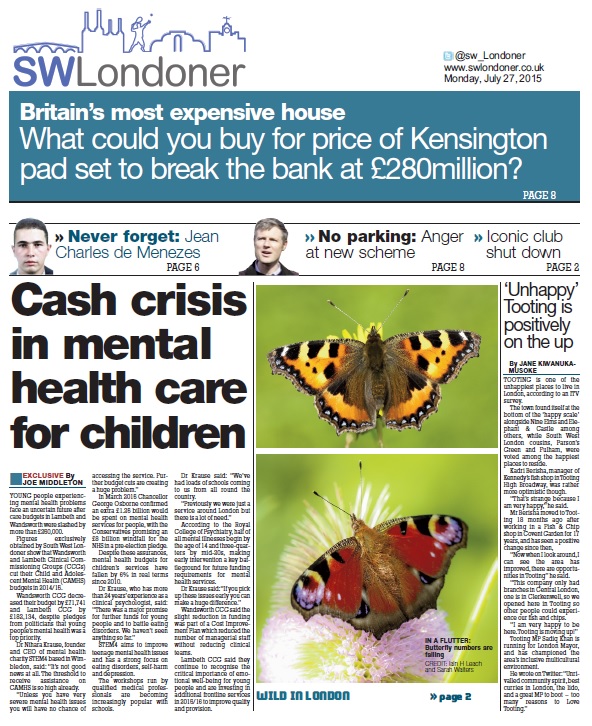 An SWL exclusive opens the newest e-edition of the latest news from south west London, with doctors already calling for Health Secretary Jeremy Hunt to step down our reporter reveals the extent of cuts to mental health care for children and teens.
From the closure of iconic bars to the decline in British butterflies and a grieving family who lost their beloved pet at Battersea, we've got the scoop.
And in features we look at at what you could by £280 – the cost of Kensington's most expensive home – and same-sex Tango that is dancing up a storm in Clapham.
We also look at the grassroots football for women tearing up pitches up and down the country.
We hope you enjoy reading it!